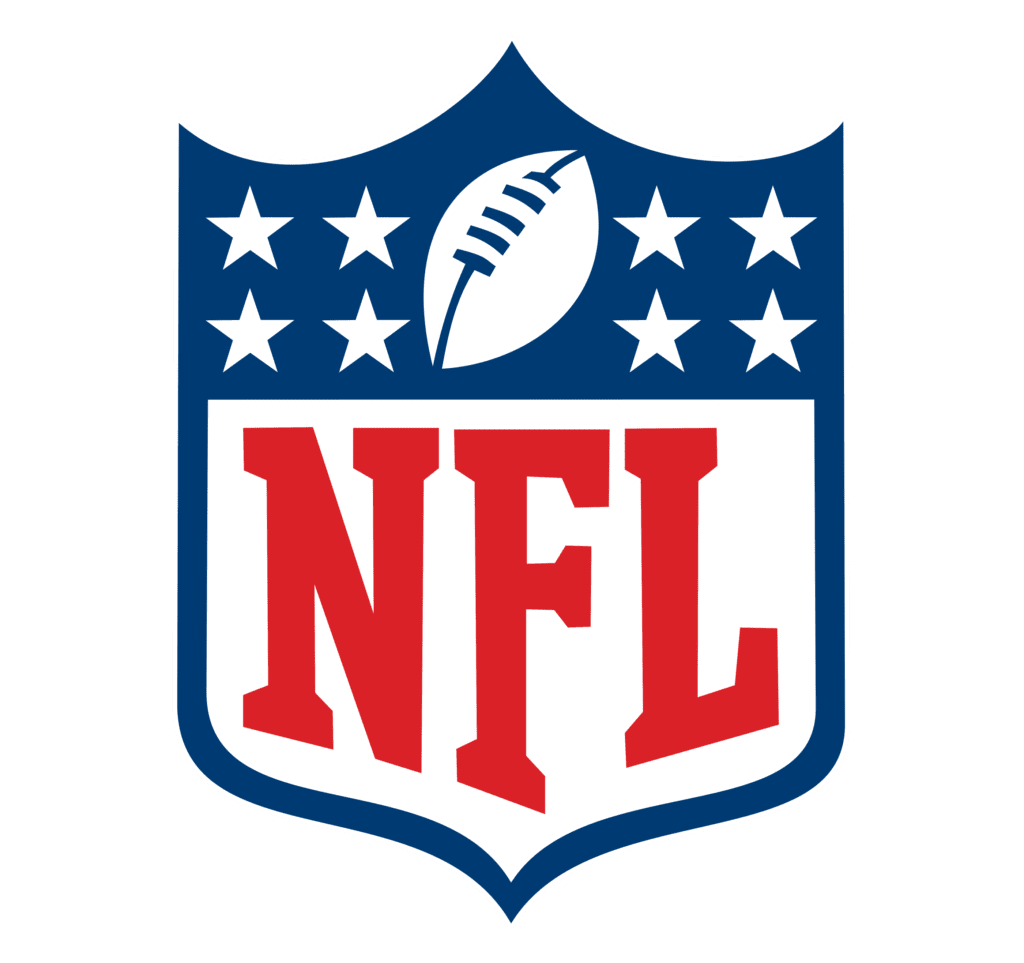 It's the gutsiest decision in all of sports.
With little or no time left on the fourth-quarter clock, after a touchdown cuts your deficit to one point, do you kick a game-tying point-after and play for the win in overtime? Or, do you go for two?
After JUSTIN HERBERT threw a touchdown pass to AUSTIN EKELER with 15 seconds left, pulling the Chargers to within 24-23 last week at Arizona, head coach BRANDON STALEY made the call.
And the byproduct of Staley's faith and trust in his players was their faith and trust in him.
"It just goes to show how much he really believes in us, the courage he has," said tight end GERALD EVERETT, who caught Herbert's pass to convert a two-point play and give the Chargers a 25-24 victory. "We've been waiting so long to just have that moment, to just be aggressive. Tight games like this against good teams. What better way to finish in a tight game but to go for two and have that be the deciding factor?"
It was also the deciding factor in Jacksonville. After TREVOR LAWRENCE orchestrated a 10-play, 75-yard touchdown drive to cut Baltimore's lead to 27-26 with 14 seconds left, head coach DOUG PEDERSON made the same decision, and ZAY JONES caught Lawrence's game-winning pass to edge the Ravens, 28-27.
On three occasions this year, more than any season since the NFL introduced the two-point conversion in 1994, a head coach has "gone for two" to win a game and won. Last week it happened twice on Sunday, more than any day in league annals. In Week 1, head coach BRIAN DABOLL and the Giants called a play to score the game-winning two points with just over a minute remaining in a win at Tennessee, 21-20.
Don't call it a coincidence, either. The catalyst for those three wins is the NFL's abundance of comebacks and close games in 2022. This season, 57 games have been won or tied by teams that trailed in the fourth quarter, and 79 have been decided by six points or less – both the most respective games through 12 weeks in any NFL season.
This week, the NEW YORK GIANTS (7-4) host the WASHINGTON COMMANDERS (7-5) on Sunday (1:00 PM ET, FOX). In games decided by six points or fewer, the Giants are 5-0 and the Commanders are 5-2. Another pair of teams who've excelled in those games – the NEW YORK JETS (7-4) and MINNESOTA VIKINGS (9-2) – meet at U.S. Bank Stadium Sunday (1:00 PM ET, CBS). The Vikings are 4-0 in games decided by six points or less while the Jets are 3-1.
So don't leave your seat, no matter the score. In the NFL, late-game drama isn't a matter of if; it's a matter of when.
The Starting 11 entering Week 13…
1. CLASS OF 2020 HAS BEEN OUTSTANDING AFTER DEC. 1: Quarterbacks JUSTIN HERBERT and TUA TAGOVAILOA, products of the quarterback draft class of 2020, each have seven career wins in regular-season starts Dec. 1 and later. The No. 1 overall selection in that class, JOE BURROW, has won three straight late-season starts, while the No. 53 overall selection in 2020, JALEN HURTS, has also led his team to three consecutive wins after the change of calendar to December.
The last time four quarterbacks from the same draft class started in the playoffs was 2005, when REX GROSSMAN, BYRON LEFTWICH, CARSON PALMER and CHRIS SIMMS – all drafted in 2003 – led their teams to the postseason.
2. NUMBER OF THE WEEK – 3: The number of games on the Week 13 docket that pair first-place teams. Two of those three – TENNESSEE (7-4) at PHILADELPHIA (10-1) on Sunday (1:00 PM ET, FOX) and MIAMI (8-3) at SAN FRANCISCO (7-4) on Sunday (4:05 PM ET, FOX) – are potential Super Bowl LVII pairings. The other – KANSAS CITY (9-2) at CINCINNATI (7-4) on Sunday (4:25 PM ET, CBS) – involves teams that engaged in two of the most exciting games of the 2021 season, a Week 17 thriller and the AFC Championship Game, both captured by the Bengals. Cincinnati enters Week 13 tied with Baltimore atop the AFC North.

3. BOLTS, RAIDERS REKINDLE MEMORIES OF 2021 FINALE: The LOS ANGELES CHARGERS (6-5) and LAS VEGAS RAIDERS (4-7) meet on Sunday (4:25 PM ET, CBS) at Allegiant Stadium, site of the NFL's 2021 regular-season finale. In that classic, the Raiders earned the league's final playoff berth with a 35-32 win, when DANIEL CARLSON hit a 47-yard field goal as time expired on the overtime clock.
Chargers quarterback JUSTIN HERBERT has 88 career touchdown passes and 12,354 career passing yards. In NFL history over a player's first three seasons, only Pro Football Hall of Famer DAN MARINO (98) had more touchdown passes and only ANDREW LUCK (12,957) had more passing yards.
Raiders running back JOSH JACOBS, who leads the NFL this season with 1,159 rushing yards, is bidding to become the first Raiders player to lead the league in rushing since Pro Football Hall of Famer MARCUS ALLEN in 1985. Last week, Jacobs recorded a single-game franchise record 303 scrimmage yards (229 rushing, 74 receiving) along with two rushing touchdowns, including the game-winning 86-yard touchdown run in overtime.
4. SPOTLIGHT – INDIVIDUAL MATCHUP: MINNESOTA (9-2) can clinch its first division crown since 2017 with a win and a Detroit loss this week. That's not all that will enter the conversation on Sunday, when the Vikings host the NEW YORK JETS (7-4) at U.S. Bank Stadium (1:00 PM ET, CBS). Jets rookie cornerback SAUCE GARDNER leads the NFL with 14 passes defensed. Expect Gardner to line up for several snaps across from wide receiver JUSTIN JEFFERSON, who last week reached 4,248 career receiving yards, surpassing Pro Football Hall of Famer RANDY MOSS (4,163) and ODELL BECKHAM JR. (4,122) for the most in a player's first three seasons in NFL history.

5. SPOTLIGHT – TEAM MATCHUP: Former San Francisco offensive coordinator and Miami head coach MIKE MCDANIEL brings his Dolphins across the country to meet the 49ers on Sunday (4:05 PM ET, FOX). McDaniel's Miami offense features the league's leading passer, TUA TAGOVAILOA (115.7 rating), and TYREEK HILL, who leads the NFL in both receptions (87) and receiving yards (1,233). When the Dolphins have the ball, they'll face perhaps their stiffest test of the season. Led by coordinator DEMECO RYANS, San Francisco leads the NFL in both scoring defense (15.7 points allowed per game) and total defense (281.7 yards allowed per game). The 49ers have shut out opponents over their last six quarters of play.
6. STREAK SPEAK: The NEW ORLEANS SAINTS (4-8) face off with the TAMPA BAY BUCCANEERS (5-6) on Monday Night Football (8:15 PM ET, ESPN). New Orleans has won four straight games at Raymond James Stadium. Over the team's last nine quarters in the stadium, the Saints have outscored the Buccaneers 54-3.

7. DID YOU KNOW?: If the season ended today, all four NFC East teams would be in the playoffs. In NFL history, an individual division has never qualified all of its teams for the postseason.

8. UNDER-THE-RADAR STORYLINE: This week, the NFL kicks off "Unboxing Week," when players from across the league showcase the customized #MyCauseMyCleats they'll wear to recognize the various causes they support. One of those causes will be featured on the footwear of three players at Lincoln Financial Field when TENNESSEE (7-4) visits PHILADELPHIA (10-1) on Sunday (1:00 PM ET, FOX).
Titans defensive lineman LARRELL MURCHISON as well as two Eagles, linebacker SHAUN BRADLEY and kicker JAKE ELLIOTT, are three of 10 players across the league wearing cleats to support Everytown, an organization that works to reduce gun violence (www.everytown.org).
Philadelphia quarterback JALEN HURTS, who is wearing cleats to support both the OneMindSet Foundation and the Eagles Autism Foundation, played one of the most complete offensive games ever in last week's win. Hurts became the first player in NFL history to reach 150 rushing yards, 150 passing yards and two touchdown passes in the same game. One of those touchdown passes went to wide receiver A.J. BROWN, who plays his former team this week. Brown is supporting Open Door Abuse Awareness & Prevention (ODAAP).
9. TREND TIME: The No. 12 overall selection in the 2021 NFL Draft, linebacker MICAH PARSONS, and the DALLAS COWBOYS (8-3) host the INDIANAPOLIS COLTS (4-7-1) on Sunday Night Football (8:20 PM ET, NBC). Parsons, who has 12 sacks this season, owns nine career multi-sack games, tied with ALDON SMITH for the most games with two-or-more sacks through a player's first two seasons since 1982, when the individual sack became an official statistic. Parsons is also just the third player with 12-or-more sacks in each of his first two NFL seasons since 1982, joining Smith and Pro Football Hall of Famer REGGIE WHITE.

10. THIS WEEK IN NFL HISTORY: Dec. 7, 1997 (25 years ago) – KORDELL STEWART and the Steelers erase a two-touchdown deficit in a 35-24 win over Denver at Three Rivers Stadium. Stewart passes for 303 yards and three touchdowns and runs for two touchdowns in the win. Three weeks later, Denver enters the playoffs as a Wild Card team and wins three straight games, including a 24-21 triumph at Pittsburgh in the AFC Championship Game, en route to a Super Bowl XXXII victory over Green Bay.

11. AND LAST BUT NOT LEAST: The GREEN BAY PACKERS (4-8) and CHICAGO BEARS (3-9) will battle for more than pride on Sunday at Soldier Field (1:00 PM ET, FOX). Each team has 786 regular-season franchise wins, tied for the most in NFL history. The last time the Bears franchise did not lead the NFL in all-time regular-season victories was December of 1921. …Packers head coach MATT LAFLEUR has wins in each of his first seven games against Chicago.

COURTESY NFLmedia.com