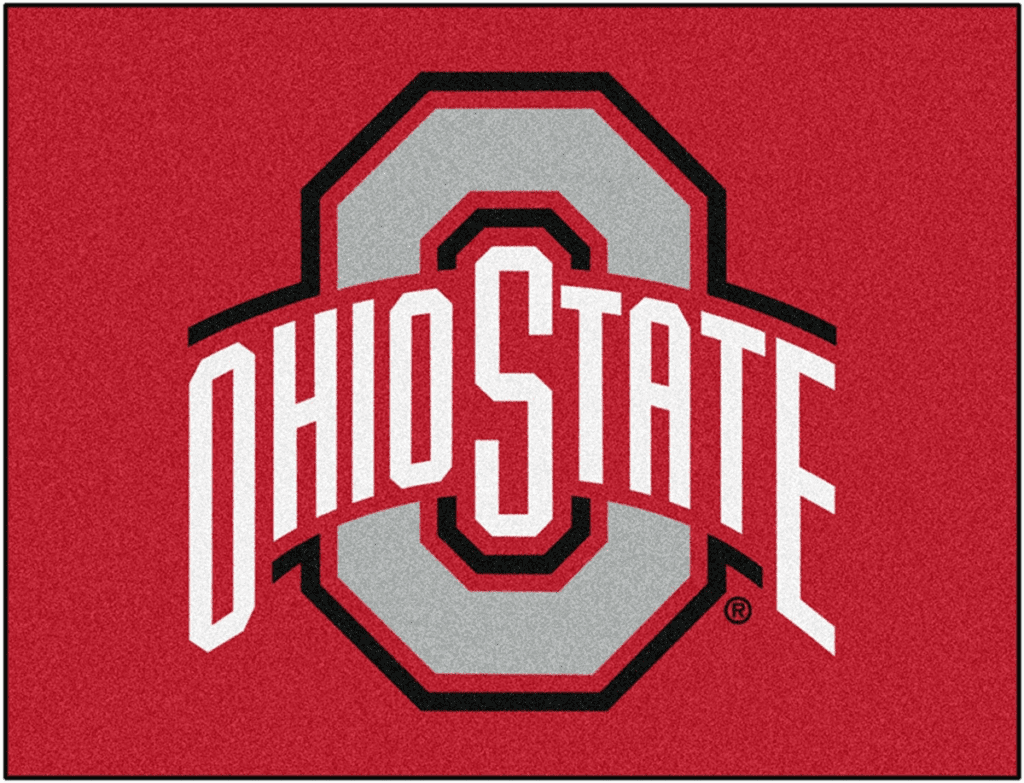 The 118th edition of The Game is here and it will be a head-on collision between undefeated and No. 2 Ohio State and undefeated and No. 3 Michigan in a 12:14 kickoff in what will be a packed Ohio Stadium. FOX will televise.
At stake is a Big Ten Conference East Division championship and a place in the Big Ten championship game Dec. 3 at Lucas Oil Stadium. Iowa controls its fate in the West: a win over Nebraska and it is in. Purdue and Illinois are in contention but both need wins and help.
TV AND RADIO INFORMATION
No. 3 Michigan at No. 2 Ohio State • Saturday, Nov. 26 • When: noon ET • Where: Ohio Stadium • TV: FOX
• Radio: 97.1 The Fan
QUICK HITTERS
Ohio State is seeking a sixth Big Ten championship game appearance while Michigan is looking for a repeat trip to Indianapolis to defend its 2021 title.
Ohio State has not lost a Big Ten game at Ohio Stadium since the 2015 season (Michigan State; 17- 14) and has won 29 consecutive conference games at home.
Ohio State football will honor 23 seniors who will be in Ohio Stadium one final time as players.
Ohio State has Top 10 rankings in both total offense (8th; 492.7) and total defense (9th; 283.4).
The Buckeye offense is scoring 46.8 points per game – 2nd nationally – and has scored 52 of 54 times in the red zone for the second-highest percentage in the country (.963).
THE GAME BY THE NUMBERS
This is the 118th Ohio State/Michigan game and the longest running rivalry for each school.
The Covid-19 pandemic caused this game to be cancelled in 2020, one of three such can-celled games for Ohio State that year. This week's game is, thus, Michigan's first game in Ohio Stadium since 2018.
Michigan leads the all-time series in wins, 59-51-6 including a 32-24-4 record in Ann Arbor. The series is tied in Columbus: 27-27-2.
Ohio State has won eight consecutive games over Michigan at Ohio Stadium, dating to a 38-26 Wolverine win in 2000.
Since 1951, Woody Hayes' first season as Ohio State's head coach, the Buckeyes lead the series 39-28-2.
1&2
Ohio State and Michigan are the two winningest programs in FBS history. UM, in its 143rd season of play, has 987 victories on the gridiron. Ohio State, in its 133rd season, is second with 953 victories.
12
The game represents the 12th meeting between the two pro-grams with both ranked in the Associated Press Top 5. This is the most AP Top 5 meetings for any rivalry. Ohio State leads these games in wins: 7-3-1.
10
The game will feature two Top 10 defenses: Michigan is No. 1 and No. 2 nationally allowing 241.3 yards and 11.7 points per game, respectively. Ohio State is No. 9 and No. 10 at 283.4 total yards and 16.9 points.
43
Ohio State and Michigan have played 43 games with the score decided by seven points or less. Ohio State leads, 20-17-6, with its last win in 2016 (30-27 2OT). Michigan's last one-score win: 2011 (40-34).
The Rivalry
1999: ESPN.com christened the Ohio State/Michigan rivalry the greatest of the 20th century. Ali vs. Frazier was No. 2.
1969-78: The 10-Year War era / Woody vs. Bo decade with each team winning five times and nine times an outright Big Ten title was at stake.
1934: Ohio State began awarding players gold pants after wins over Michigan.
1927: Ohio State was Michigan's opponent for the dedication game of Michigan Stadium.
1922: Michigan was Ohio State's opponent for the dedication game of Ohio Stadium.
1902: Ohio State's alma mater "Carmen Ohio" was written on a train ride home following the game in Ann Arbor.
6 Major Award Candidates
Buckeyes under consideration for major awards:

QB C.J. Stroud, a frontrunner for the Heisman Trophy, is a Maxwell Award semifinalist
WR Marvin Harrison Jr. is a semifinalist for the Biletnikoff and Maxwell Awards
LB Tommy Eichenberg is a semifinalist for the Butkus and Bednarik Awards, and the Lott IMPACT Trophy
SAF Lathan Ransom is a semifinalist for the Thorpe Award
WR Emeka Egbuka is a finalist for the Paul Hornung Award
LT Paris Johnson is a semifinalist for the Lombardi Award
Welcome ESPN College GameDay and FOX Big Noon Kickoff
ESPN's College GameDay and FOX's Big Noon Kickoff will be broadcasting their pregame shows from Columbus, Ohio this weekend.
GameDay will be located on the south lawn in front of St. John Arena.
Big Noon will be adjacent to Ohio Stadium's SE Tower near the RPAC.
Ohio State leads all schools in times hosting GameDay (22nd), appearances
(55th) and wins (38 vs. 16 losses).
Ohio State is hosting Big Noon for the eighth time and is 6-1 in prior Big Noon appearances; 11-2 all-time at a Big Noon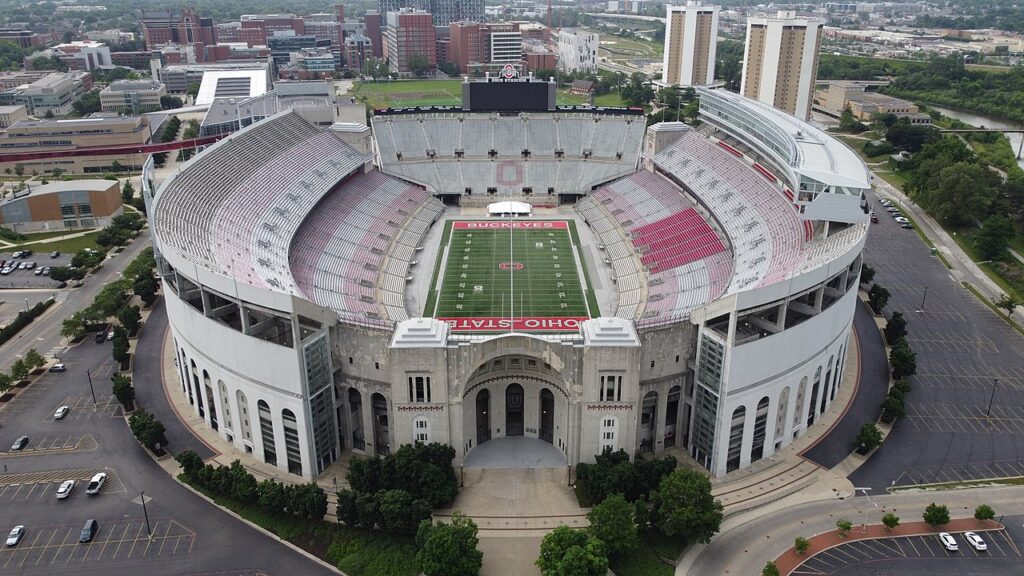 COURTESY OSU ATHLETIC COMMUNICATIONS