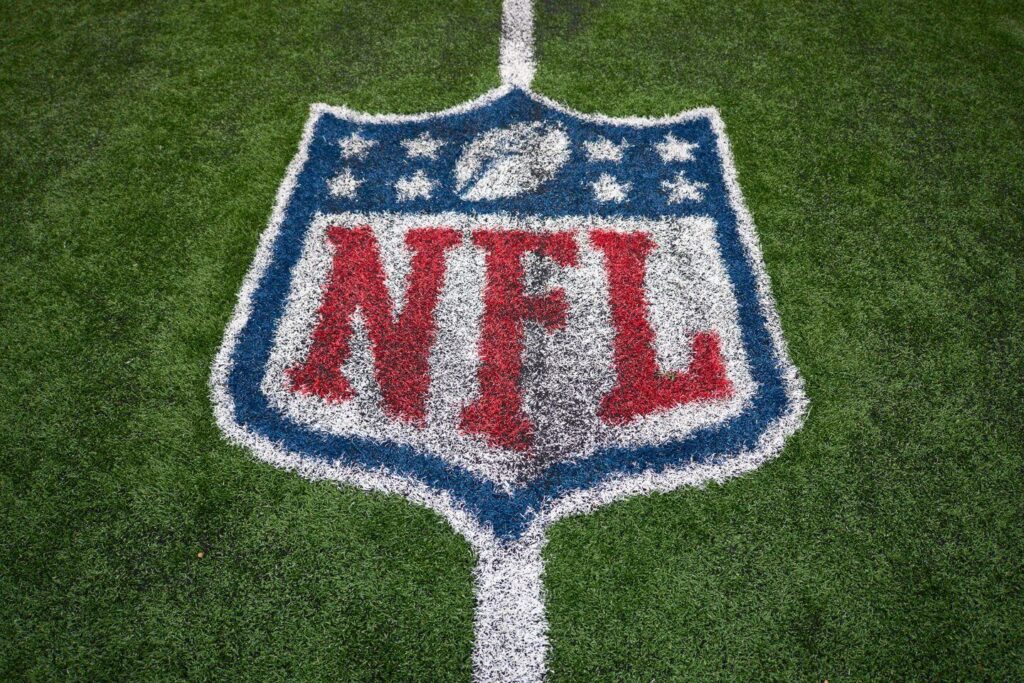 NFL Quarterback Simulator experience further expands the NFL's metaverse presence and introduces football to youth while promoting balanced healthy play
New York, NY – (November 22, 2022) – The National Football League announced today the launch of NFL Quarterback Simulator, the second officially licensed NFL experience on Roblox (NYSE: RBLX). NFL Quarterback Simulator is an NFL-themed target practice passing experience featuring unique challenges, NFL player personalities, and rewards. Each level of the experience features a unique theme spotlighting key NFL initiatives, international games, and more. The NFL's Fuel Up to Play 60 initiative, an in-school nutrition and physical activity program launched by the NFL and the National Dairy Council (NDC), will be highlighted in NFL Quarterback Simulator to promote a healthy balance of interactive and physical play to engage the next generation of fans.
NFL Quarterback Simulator aims to take the simulator genre to the next level. The experience allows users to explore an ever-expanding universe of fantastical fields, destroy themed targets, collect card packs, and assemble their dream squad as they roam about. Designed to be enjoyed by fans of the NFL, the fun and easy-to-play simulator will attract new fans from the global Roblox community.
NFL players will be featured in NFL Quarterback Simulator as non-playable characters to help engage fans while in the experience. Kansas City Chiefs' Wide Receiver and Fuel Up to Play 60 Ambassador, JuJu Smith-Schuster will be showcased as the tutorial non-playable character. He will also be included in exclusive in-game trading card packs that fans can collect to help destroy targets as they move about the themed fields. In addition, Washington Commanders' Wide Receiver and Fuel Up to Play 60 Ambassador, Terry McLaurin will be featured as the quest non-playable character, encouraging fans to pause from the gameplay and get active with daily Fuel Up to Play 60 branded physical challenges. Once fans complete the physical challenges, they will be awarded gems, the in-game currency, to be used to purchase special items in the experience.
"Coming off the success of NFL Tycoon, the League's first persistent experience on Roblox, we are excited for NFL Quarterback Simulator to join the lineup of officially licensed NFL experiences available on the platform, creating an additional touchpoint in the metaverse," said Ed Kiang, Vice President of Video Gaming at the NFL. "Working alongside the league's Fuel Up to Play 60 program, we added another layer to the gameplay to engage young fans in a dynamic way that promotes a balance of interactive and physical activity brought to life by NFL players."
"Everyone should have a chance to be an NFL star," said JuJu Smith-Schuster. "The NFL Quarterback Simulator on Roblox will show you if you have what it takes. Tap your friends, get your energy on by fueling up with milk and find me on the field!"
NFL Quarterback Simulator was created in collaboration with MELON, a leading metaverse development studio. To learn more about the NFL Quarterback Simulator on Roblox, visit www.roblox.com/quarterbacksim.
COURTESY NFLmedia.com