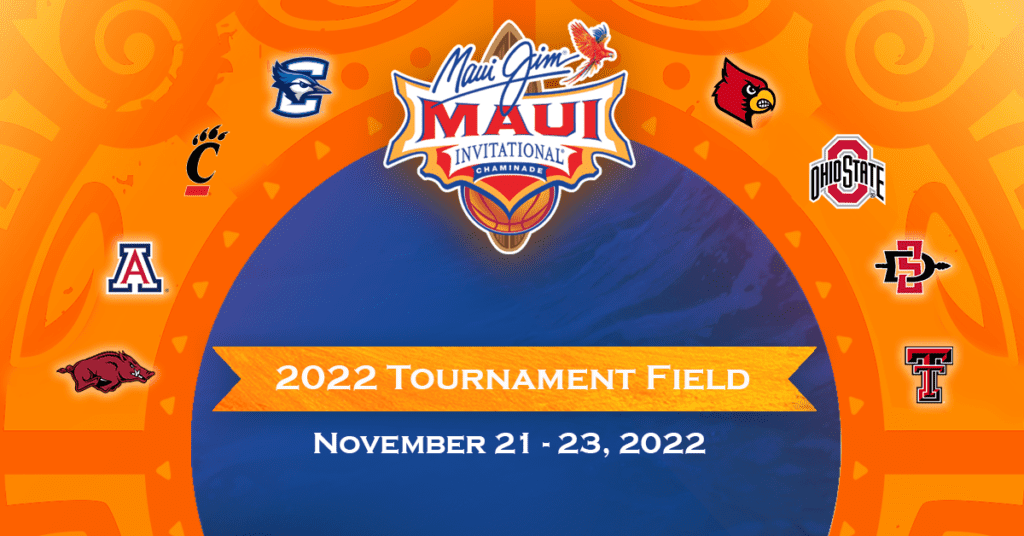 November 23, 2022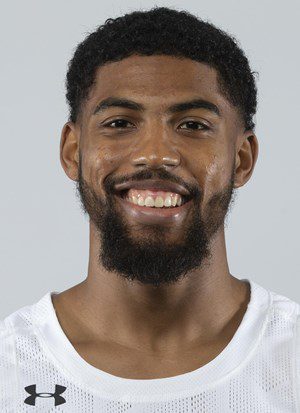 LAHAINA, Hawaii — David DeJulius (tied career-high 26 points) and Landers Nolley II (21) helped Cincinnati shoot 53.2 percent and defeat Louisville, 81-62, to close the Maui Jim Maui Invitational on Wednesday afternoon.
The contest was the 100th between the longtime rivals, as well as the first meeting since Feb. 22, 2014 in Fifth Third Arena. It was Cincinnati's largest margin of victory against the Cardinals since Feb. 22, 2003.
Nolley's 3-pointer, assisted by DeJulius, at 8:12 was the first of the game for either team and gave Cincinnati a 15-13 lead. DeJulius ultimately had a game-high 13 points in the first half, highlighted by a running, buzzer-beating trey for a 31-30 lead.
Cincinnati's 11-0 run to open a 49-35 lead at 13:09 was capped off by Viktor Lakhin's in-bounds pass steal and subsequent fastbreak dunk.
Despite a 67-50 lead at 6:39, Louisville would rally back with seven-straight points to force a Cincinnati timeout at 4:38. DeJulius answered the bell with a pull-up three after the Bearcats beat the press, and following a Cardinal miss, Mika Adams-Woods found Nolley in the corner for another triple and 73-57 lead with three minutes left.
Cincinnati will have a week off before hosting NJIT on Wednesday at 7 p.m.
FROM WES MILLER
"I was really proud of how they handled today. It wasn't easy early. It could have been a little frustrating early and we just kind of stayed together and stuck with it and it was good to see it kind of happen for us in the second half … A couple things: Jeremiah Davenport takes three charges. Our team needs to embrace the defensive end of the floor for 40 minutes. We need to put our body on the ball. We talked about that a lot last night. I thought Jeremiah really set a tone taking three charges. Mika Adams-Woods has had a really good week. He's starting to find himself at the point guard position for us, which is really important for our team.
"And this guy to my left, David DeJulius, the basket opened up for him a little bit. And we got to do a better job as a staff and as coaches putting these guys in the right position to make plays and do what they do well. We'll do that as we get back and get some practice time. But it hasn't been an easy stretch here, and the guy here to my left just finally got it going a little bit, and we got to do a better job so he can do that more consistently because he's certainly capable."
NOTABLE
–Landers Nolley II scored in double-figures for the fifth time in six Maui Invitational games for his career. He averaged 19.7 for Virginia Tech in 2019 en route to All-Tourney honors and had a career-high 33 in Monday's contest against Arizona.
-UC had two 20-point scorers for the first time since David DeJulius and Jeremiah Davenport in the Jan. 20 win against Tulsa.
-DeJulius now has 993 points for his career, with 762 at Cincinnati (12.9 ppg).
-Davenport has committed just two turnovers in 196 minutes this season.
–Viktor Lakhin scored in double-figures for the third-straight game, shooting 69.2 percent for the week and averaging 13.7 ppg in Maui.
-Cincinnati held Louisville to 3-of-13 deep shooting, improving to 9-3 under Wes Miller when allowing three or fewer makes.
-UC's 53.2 shooting percentage was its best against a Division I team this season.
COURTESY UC ATHLETIC COMMUNICATIONS