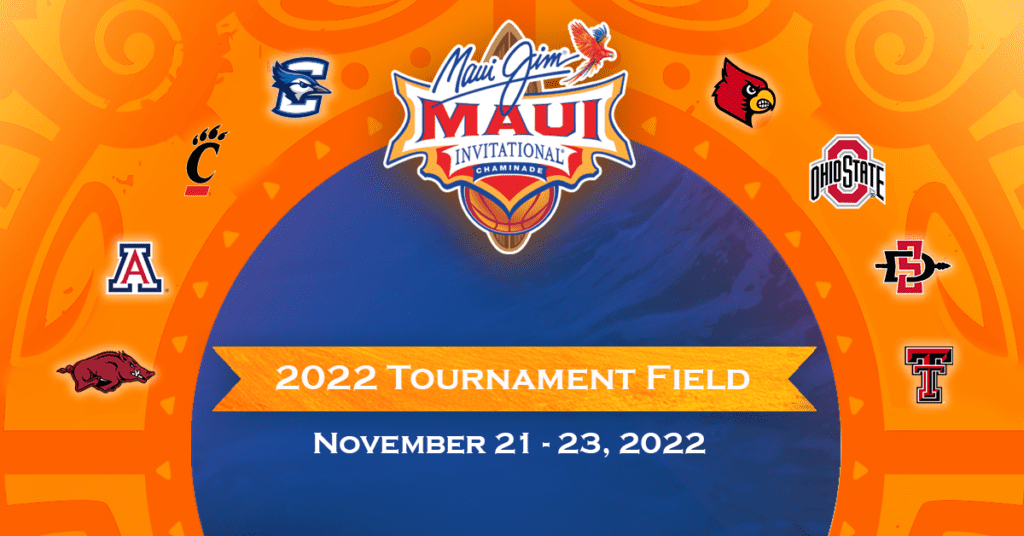 November 22, 2022
LAHAINA, Hawaii — A night after scoring 93 points against No. 12 Arizona, Cincinnati was unable to replicate its offensive magic in an 81-53 defeat to Ohio State on Tuesday afternoon in the second round of the Maui Invitational.
Cincinnati will conclude its tropical trip Wednesday against Louisville at 7:30 p.m. ET (2:30 HT) on ESPNU, the 100th meeting between the storied programs. Tuesday's matchup was the 13th meeting between the Bearcats and Buckeyes, as well as the first since the 2019-20 opener.
Following an 8-2 start that featured two Jeremiah Davenport 3-pointers, Ohio State took a 17-16 lead at 10:30 it would stretch to 38-27 at the break. OSU's 23-15 rebounding edge was the main catalyst. Viktor Lakhin was 4-for-4 over the first period for a team-high eight points.
The Buckeyes maintained the double-digit lead throughout the second half, helped by a 9-1 run to start.
Lakhin (12 points on 6-of-7 shooting) led Cincinnati, reaching double-figures for the third time this season, on the heels of a career-high 17 against Arizona.
FROM WES MILLER
"It was a quick turnaround for both of us. I thought our guys were ready to play coming out of the gate.  But they got after us on the offensive glass. I thought that kind of opened the game up for them. And then give, like I thought Brice Sensabaugh and Sean McNeil hit some really tough shots in the middle to end of the first half. I thought that kind of opened it up a little bit, and then they kicked our tails in the second half. So we're disappointed. We're frustrated. But give Ohio State credit. They were the more physical team tonight on both sides of the ball. They took it to us there, especially in the second half."
COURTESY UC ATHLETIC COMMUNICATIONS