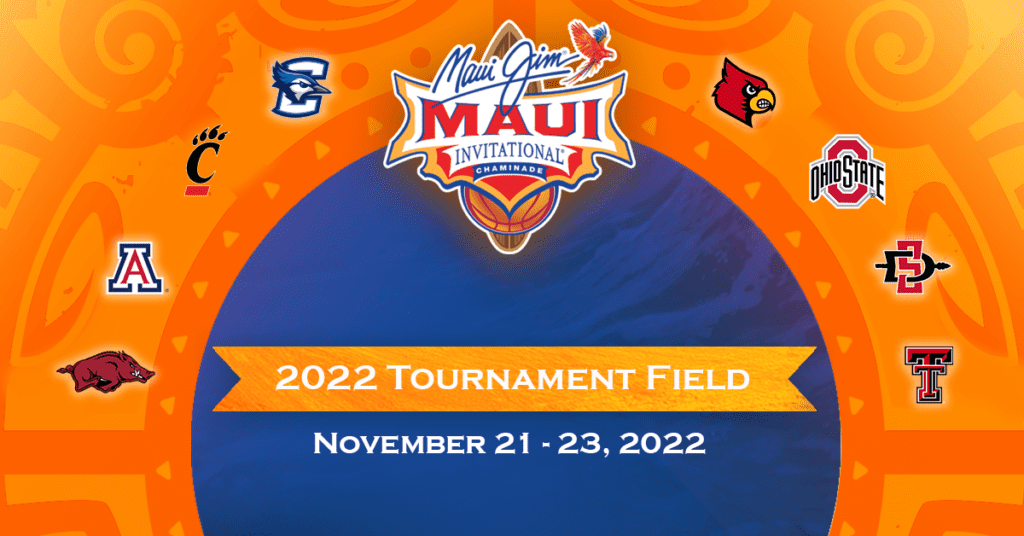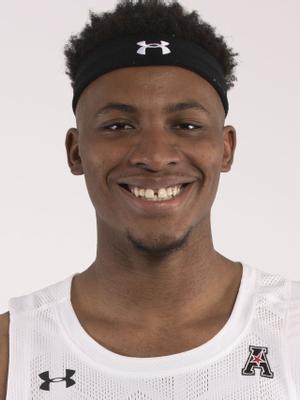 November 22, 2022
LAHAINA, Hawaii — Landers Nolley II scored a career-high 33 points, but No. 12 Arizona's unconscious shooting allowed the nation's best offense to outlast Cincinnati, 101-93, on Monday night to open the Maui Jim Maui Invitational.
The Bearcats will now face in-state rival Ohio State for the first time since Nov. 6, 2019 at 12 p.m. HT (5 p.m. ET) on Tuesday on ESPN2.
Nolley's total marked UC's most since Jarron Cumberland against Houston on March 17, 2019, while his 9-of-14 shooting from deep tied for the second-most deep balls in UC history. His previous career-high was 30 at Clemson (and current Cincinnati teammate John Newman III) in his collegiate debut in 2018-19. Arizona is averaging 105.3 ppg over its first four games.
Cincinnati went 17-for-34 on deep, its most makes since November 2006 against Wofford that also ties for third in school history. The Wildcats kept up with their season average by shooting 62 percent from the field, including 79 percent in the second half after its 40 points in the first marked its lowest scoring half all year.
Arizona made 15 of its first 16 shots of the second half, but UC still did not lose any of its halftime deficit to trail 77-67 at the eight-minute mark after Mika Adams-Woods' filthy crossover and trey. Another triple from the senior at 5:29 brought UC to within 81-74, but the Wildcats turned it back up to lead by 16 with 3:23 left.

The Bearcats found themselves in a precarious offensive position after Jeremiah Davenport picked up his third and fourth fouls in the opening minutes of the second half, both on dives into the passing lane. Arizona led 59-44 at 14:55 after UC had pulled within seven. 

Cincinnati scored its first nine points via the deep ball and really brought their fans to their feet on David DeJulius' fastbreak alley-oop to Dan Skillings Jr., tying it at 13 with 14 left in the half. 

Arizona took a 13-2 run into the final first-half media timeout, leading 39-24 at 3:18. UC finished on a 6-0 run over the final three minutes to head into the break down 40-30.

FROM WES MILLER
"I'm certainly disappointed in the outcome and disappointed we couldn't get back. I thought we had good effort tonight. We didn't play well last week. I thought we responded and played more connected today and played with more togetherness. I thought there were some times the game could have gotten away and we kind of fought back into it. So I was really proud of that. I really do think we're going to be a good team. We're still trying to figure each other out and figure out the right combinations and the right play calling and trying to figure out who we are defensively. But I thought there were some really good moments against a team that's already a REALLY good team. They're coming off a Sweet 16, have a lot of guys back. They're playing really, really good basketball."

NOTABLE 
-This was the fourth meeting all-time between the teams and the first since 1996, all at neutral sites.
–Viktor Lakhin's 17 points were a career-high (in just 19 minutes), as well as his 6 field goals, 10 attempts, 5 free-throw makes and 8 attempts.
–Mika Adams-Woods (11 points) has scored in double-figures in three of five games.
–Landers Nolley II's nine treys were the most by a Bearcat since Deonta Vaughn against Coastal Carolina in 2007.
-Cincinnati's 93 points were its most in a defeat since the well-known quadruple-overtime game against UConn in the 2016 AAC Tournament, as well as its most in a regulation loss since Feb. 13, 1988 against Virginia Tech.
-Freshman Josh Reed scored seven points in the final minute on the heels of five at NKU in his collegiate debut.
COURTESY UC ATHLETIC COMMUNICATIONS