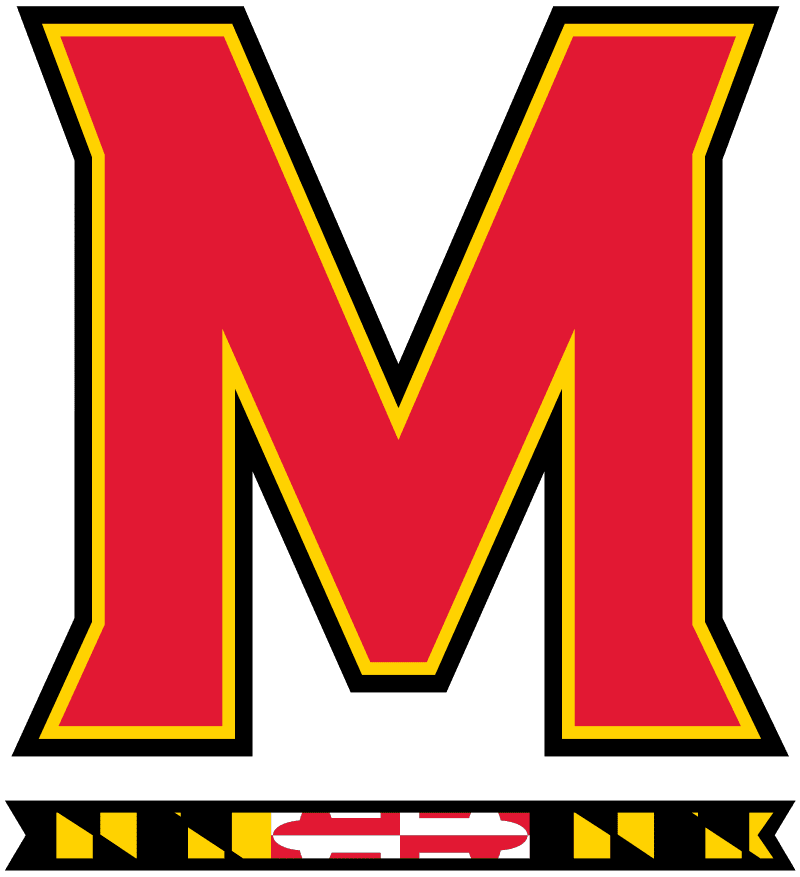 GAME NOTES
https://umterps.com/documents/2022/11/15/Maryland_Football_Game_Notes_–_Ohio_State.pdf
Maryland (6-4, 3-4 B1G)
vs.
#2 Ohio State (10-0, 7-0 B1G)
November 19, 2022
SECU Stadium
3:36 pm EDT
COLLEGE PARK, MD – The University of Maryland football team will host No. 2 Ohio State on Saturday, Nov. 19 at SECU Stadium. The Big Ten East contest will kickoff at 3:30 p.m. and be broadcast on ABC and the Maryland Sports Radio Network.
GAME 11 STORYLINES
REWRITING THE RECORD BOOKS
QB Taulia Tagovailoa has established himself as one of the top quarterbacks in the country. Tagovailoa is now second all-time in Maryland history in completions (595), passing yards (7,023) and touchdowns (47). Tagovailoa only stands 56 completions, 279 yards and three touchdowns from setting the program passing records in those categories. With a 300-yard game against Purdue (315 yards), Tagovailoa now stands alone at the top of the all-time 300-yard game ranks in Terrapin history with 11. He also is first all-time in career completion percentage (67.8) and passing efficiency (147.3).
Tagovailoa has thrown for 3,642 yards in the 12 home games he's played for the Terrapins (303.5 yards per game). He is one of only three Big Ten quarterbacks in the past 25 years to average more than 300.0 passing yards at home, with a minimum of 10 games, joining Ohio State's C.J. Stroud (317.8) and Purdue's Drew Brees (314.2).
Tagovailoa's 67.9 career completion percentage (including Alabama) is currently seventh among all active FBS quarterbacks, trailing only Mississippi State's Will Rogers (70.6), Coastal Carolina's Grayson McCall (70.4), Ohio State's CJ Stroud (70.1), Missouri's Jack Abraham (69.0), Fresno State's Jake Haenar (68.5) and South Carolina's Spencer Rattler (68.3). He also stands top-25 among all FBS quarterbacks in career passing yards per game (229.8), completions per game (19.5) and passing efficiency (147.7).
DEFENSIVE PROWESS
The Terps have only allowed 16 points in the third quarter this season, the second-lowest amount in the FBS (Michigan: 9). The Terps have outscored opponents 54-16 in the third quarter this season and held six-of-10 opponents scoreless. (SMU, Indiana, Wisconsin & Penn State all scored)
DB Jakorian Bennett leads the FBS in passes defended since the beginning of the 2021 season with 26 (16 in 2021, 10 in 2022) and has the most career passes defended per game of any active FBS player (1.12). Bennett has 24 pass breakups and four interceptions over his career as a Terp, with 26 of them coming since the beginning of last year.
LB Jaishawn Barham has 42 tackles through 10 games, the most of any Big Ten freshman. Barham was named the Big Ten Freshman of the Week after tallying five tackles (four solo), two sacks, two tackles for loss and a fumble recovery against Purdue (10/8), only the third Terp freshman in the last 12 years to have two-plus sacks in a game (Ruben Hyppolite vs. Penn State in 2020 & Andre Monroe vs. Wake Forest in 2011).
CB Deonte Banks is only allowing a 40.8-percent completion percentage when targeted this year by opposing offenses (20-for-49), via Pro Football Focus. Banks has seven pass breakups and an interception.
WIN THE TURNOVER BATTLE
Maryland has a plus-three turnover margin on the season. The Terps have intercepted seven passes and recovered six fumbles, while only coughing up the ball 10 times, the third-fewest amount in the Big Ten. Over the four games in October, the Terps had a plus-seven turnover differential (eight-to-one).
The Terps' one turnover in October was their fewest in any calendar month with at least four games in the last 25 years. The only other FBS team to play at least four games in October this year and have no more than one turnover was USC (also one in four games).
Maryland has had one or fewer turnovers in each of their last six games, tied for their longest streak in the last 25 years (also a six-game streak spanning the 2021-22 seasons), (Note via Press Box Live).
THE ROMAN EMPIRE
RB Roman Hemby has been one of the best running backs in the nation through 10 games, standing 20th in the nation and third in the Big Ten with 6.08 yards per carry (815 yards on 134 carries).
Hemby stands second among all FBS freshmen in yards from scrimmage with 1,054 (886 rushing, 240 receiving), only trailing Ole Miss' Quinshon Judkins (1,169). Against SMU (9/17), Hemby became the first Terrapin in the last 25 years to have 150+ rushing yards and 50+ receiving in a game (151 rushing, 62 receiving).
Hemby has accounted for 26.6 percent of the team's scrimmage yards this season (rushing and receiving), the highest percentage by any freshman in the FBS.
The redshirt freshman is one of two FBS players averaging 6.0+ yards per rush and 9.0+ yards per reception this season (minimum 100 rushes and 25 receptions), along with Alabama's Jahmyr Gibbs (Note via Press Box Live).
Hemby has six rushes over 30 yards this season, tied for the sixth-most in the nation and second-most in the Big Ten (Nicholas Singleton, Penn State). His two rushes over 70 yards is tied with seven other players for the most in the FBS.
The Edgewood, MD native has rushed for 100 yards in four of Maryland's six wins (114 vs. Buffalo, 151 vs. SMU, 107 at Indiana & 179 vs. Northwestern), already tied with Anthony McFarland Jr. for the most in a single season of any freshman in Maryland history. He is the first Terp ever to earn multiple Big Ten Freshman of the Week honors (9/19 & 10/24) and leads all Big Ten freshmen in rushing yards and rushing touchdowns.
Hemby has played a huge role in each of Maryland's last two wins, scoring the winning touchdown in each game, a six-yard run to put the Terps up 31-27 with 5:35 left at Indiana (10/15) and a 75-yard run with the game tied and 3:22 on the clock vs. Northwestern (10/22). Against Northwestern, he was the first Terp with three rushing touchdowns in a game since 2018 and is the first Maryland player to rush for 179 yards since Jake Funk had 180 against Rutgers in 2020.
LAST TIME VS. OHIO STATE IN COLLEGE PARK
Maryland and Ohio State played an instant classic the last time the Buckeyes came to College Park on November 17, 2018, with the Terps dropping a 52-51 decision in overtime, failing to convert a game-winning two point conversion. Anthony McFarland Jr. rushed for 298 yards, the second-most rushing yards in a single game in Maryland football history (Lamont Jordan, 306 yards) and two touchdowns to lead the Terrapin effort. The Terps and Buckeyes went back and forth all game, combining for over 1,200 yards of offense. Maryland ran for 339 yards in the game.
COURTESY MARYLAND ATHLETIC COMMUNICATIONS