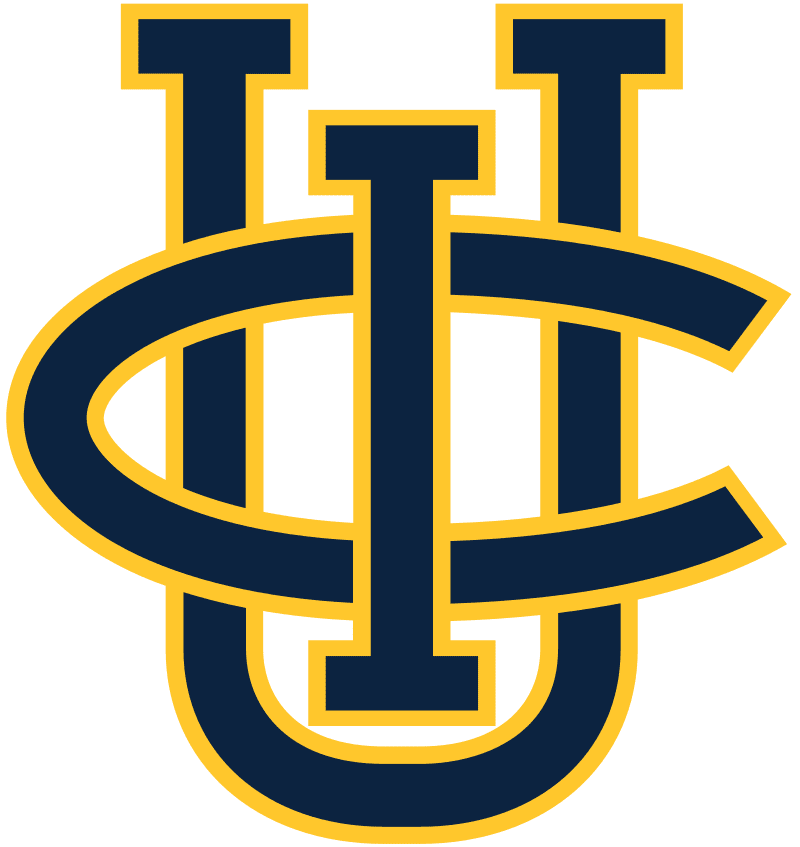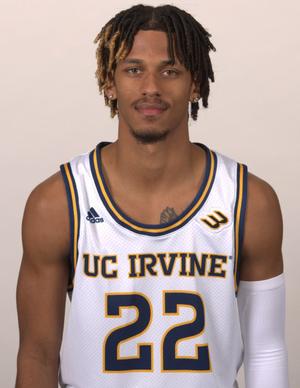 November 11, 2022
EUGENE, Ore. – Guard DJ Davis tied his career-high with 24 points and UC Irvine scored 25 points off of Duck turnovers in a 69-56 victory over No. 21 Oregon at Matthew Knight Arena.
UCI held Oregon to 17-52 (32.7%) shooting from the floor, including going 4-21 (19%) from three-point distance. The UCI defense would force 15 Oregon turnovers.
The Anteaters would hit 12-28 (43%) from three, including a career-high six from Davis.
It's UCI's first win over a Pac-12 opponent since beating Washington 86-72 on Nov. 14, 2013 and the last win over a ranked team since topping Kansas State in the first round of the NCAA Tournament in 2019. The 'Eaters have won their first ranked road win since defeating No. 15 Stanford in 2005.
It's been 40 years since the Kevin Magee-led Anteaters beat Oregon, 46-44 in overtime on Nov. 29, 1982.
INSIDE THE NUMBERS
>Guard DJ Davis set career highs in points (24), field goals made (8), field goal attempts (17), three-point field goals made (6), and three-point field goal attempts (14)
>Sophomore Bent Leuchten joined Davis in a career high night with new heights in rebounds (6), assists (3), and three-point field goal attempts (2)
>Dawson Baker was a team leader in points with 11 on 5-9 shooting while adding three rebounds and a steal
>JC Butler and Andre Henry each grabbed five rebounds in the contest
>Devin Tillis and Butler put up five points each
>Pierre Crockrell II dished out a game high five assists
>All 15 Anteaters made an appearance in the victory
>Oregon was led by N'Faly Dante who scored 20 points and notched nine rebounds, one assist, and four blocks

HEAD COACH RUSSELL TURNER SAID
"I am super proud [of the defensive effort] and how could we not be to come out here on the road. I told our guys that the last time we played them was in the NCAA tournament this would be an NCAA tournament type game for us and I thought our team believed which is the most important thing. Then, we got really defensive early. We got a lot of fouls early which I thought would end up being a problem, but we ended up getting a good, solid whistle on the road. I am super proud of everybody in this program."
"There are a lot of people who are going to be proud to be an Anteater when they see this score and I know that will make a difference in our community."
FIRST HALF
>Dawson Baker started the scoring before DJ Davis had a pair of free throws to get UCI out to an early 4-0 lead
>The Anteaters would hold the Ducks scoreless for five minutes and add three-pointers by Justin Hohn and JC Butler and a jumper by Andre Henry to build a 12-4 advantage (12:17)
>UCI would lead by eight (16-8) before Oregon went on a 10-1 run to take a 18-17 lead with 6:11 to go in the half
>The Anteaters answered with an 18-4 spurt to close the half, 35-22. Davis knocked down two three-pointers, while Butler and Henry also drained one from beyond the arc in the run
>UCI scored 13 points off eight Oregon turnovers and hit seven three-pointers
SECOND HALF
>The Anteaters would build an 18-point lead (40-22) on a layup by Bent Leuchten and another plus a free throw by Devin Tillis at 19:27
>Baker would have a high-arching jumper then Davis would drive baseline for a layup before he pulled-up for a three-pointer from a Leuchten outlet pass at 16:27, 49-26
>Back-to-back threes by Tillis and Davis extended the gap to 55-28 at 14:43
>A reverse lay-in while getting fouled by Chazz Hutchison put the Anteaters up 57-30 at 11:57
>The Ducks would score five then Leuchten battled down low for a bucket at 9:37 (59-34)
>UO would chip away with five free throws and a jumper, 59-41, before Baker and Crockrell scored to keep the margin at 22
>The Ducks would out-score UCI 13-3 to close out the game to make the score look closer than it was, 69-56
NOTES
>Oregon had previously beaten 23 of 24 non-conference opponents before tonight
>UCI held OU guard Will Richardson to just four points in 31 minutes of action
>Oregon did not score their first three-point basket until the second half
>13 points is the largest margin of victory over the Ducks
>The last time an Anteater hit more than five from behind the arc was DJ Davis back against UC San Diego on January 9, 2020 when he drained five
COURTESY UC IRVINE ATHLETIC COMMUNICATIONS