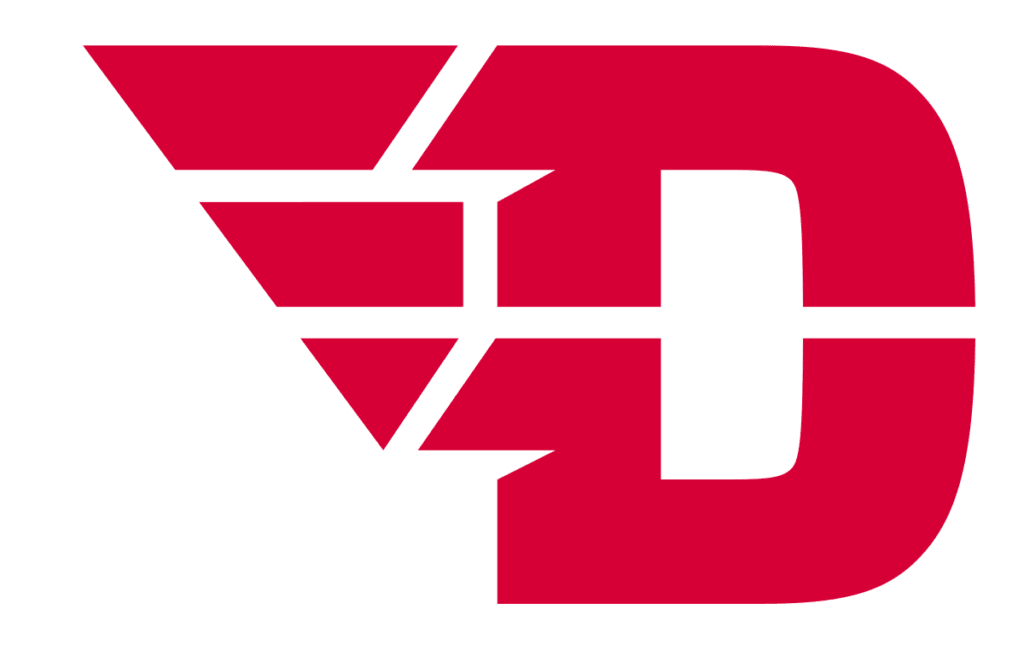 Flyers Are Ranked 24th In AP, 25th In Coaches Polls To Start The Season
https://daytonflyers.com/documents/2022/11/5/Lindenwood.pdf
DAYTON — The University of Dayton men's basketball team will open its 118th season of varsity basketball on Monday, Nov. 7 when Lindnwood visits UD Arena. Game time is 7 p.m. ET.
Dayton defeated Capital in an exhibition game on Oc.t 29 by the score of 80-42. Toumani Camara led UD with 16 points, followed by DaRon Holmes II (15), and R.J. Blakney and Kobe Elvis (11 each).
The Flyers are ranked 24th in the first AP poll of 2021-22, 25th in the Coaches poll, and are the preseason favorite in the Atlantic 10. Dayton returns all five starters from a team that finished 24-11, and tied for second in the A-10 with a 14-4 record.
Monday's game will be carried by WHIO Radio and televised on Spectrum News 1. Streaming audio, video and live stats will be available at DaytonFlyers.com.
#TRENDING
• UD returns four players who earned post-season recognition from the Atlantic 10 last year. It was the fourth consecutive season Dayton had at least two players named all-conference.
• Rookie of the Year DaRon Holmes II was also the only freshman listed among the 18 players named first, second or third team All-Atlantic 10 (he was second team). A true freshman last year, he was also the only freshman named to the league's All-Defensive team in 2021-22.
• 2022-23 captain Toumani Camara, who was Third Team All-Atlantic 10.
• Point guard Malachi Smith, who joined Holmes on the All-Rookie Team.
• Atlantic 10 Sixth Man of the Year Koby Brea.
• Holmes (first team), Camara (second team) and Smith (second team) are Preseason All-Atlantic 10 this year. Holmes and Smith were also on the Preseason All-Defensive Team.
• Dayton returns 163 of a possible 175 starts, 90.0% of possible minutes played, 89,4% of the scoring, 88.2% of the rebounding, 97.0% of the blocked shots, 89.5% of the assists, 91.3% of threes made, 87.8% of free throws made, etc. from 2021-22.
• Dayton's four A-10 regular season losses last year included three by a total of four points.
• Holmes was first nationally among freshmen (and sixth overall) in dunks with 81 in 2021-22. Next were Memphis' Jalen Duren (70) and Gonzaga's Chet Holmgren (57).
• After 35 career games, Holmes is already in the Flyer Top 10 in career blocks (7th, with 81).
• Holmes, the 2021 class 38th-rated recruit, is the highest-rated prospect to ever sign with UD.
• Malachi Smith had one of the finest seasons by a UD freshman point guard in 2021-22. He was the first Flyer freshman named an in-season tournament MVP since Roosevelt Chapman was MVP of the UD Invitational in 1980. He set the UD record for steals by a freshman (59) and was second in assists by a freshman (175, 15 away from Juwan Staten's 190).
• After making four of 24 three-pointers in the non-conference season (.167), Toumani Camara made 16 of 35 (.457) in A-10 play.
UP NEXT 
• Dayton hosts SMU on Friday, Nov.11.   Game time is 7 p.m. ET.
COURTESY DAYTON MEDIA RELATIONS