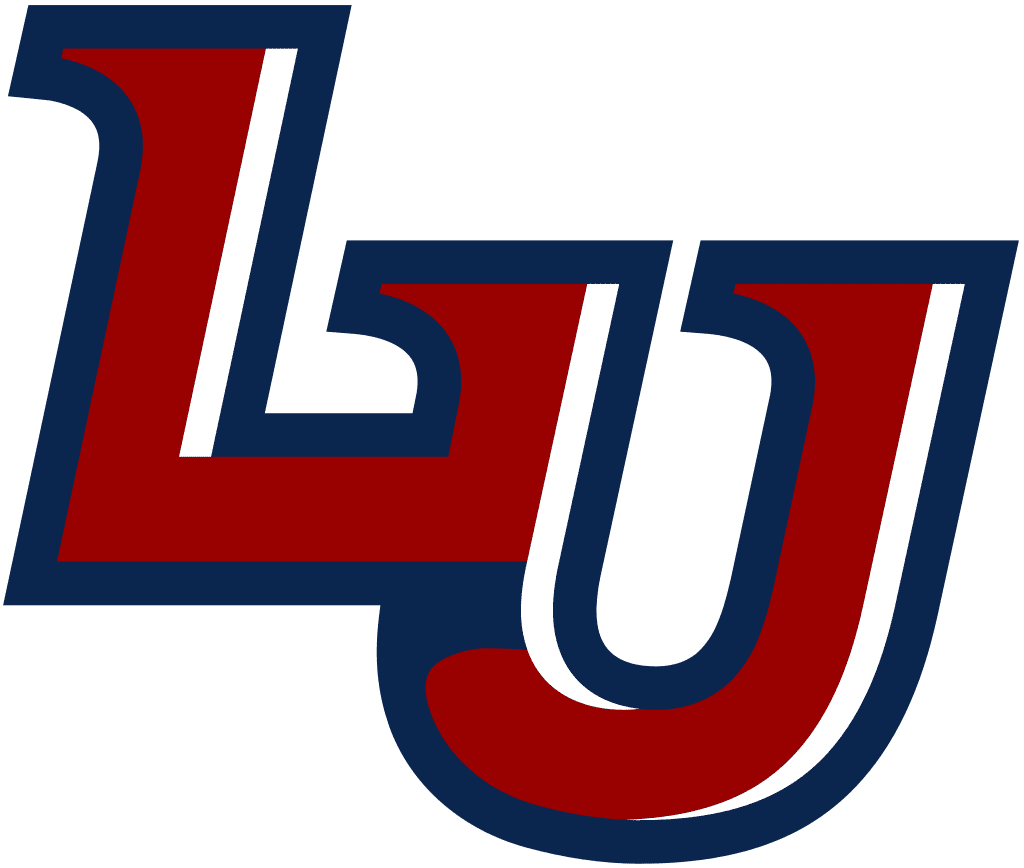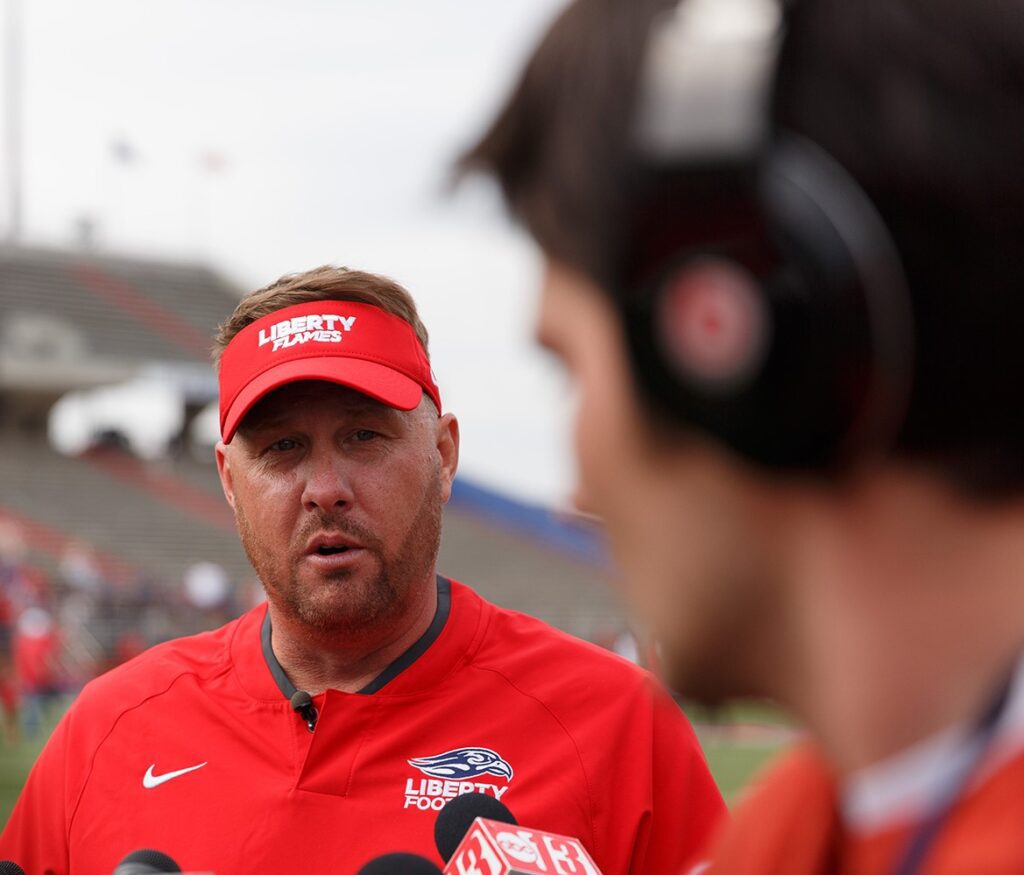 On the heels of the most historic win in program history, Flames Nation has something else to celebrate during the football program's annual bye week.
Today, Liberty University announced it has extended its contract with Flames Head Football Coach Hugh Freeze through the 2030 season.
"We are grateful for Coach Freeze's outstanding leadership of Liberty Football and the positive influence he has on our student-athletes," said Director of Athletics Ian McCaw. "Liberty Football is realizing the vision that was cast for it decades ago and we are excited that Coach Freeze will lead the program into the future."
Last Saturday, Liberty defeated BYU, 41-14, before 24,012 fans in a nationally televised game on ESPNU. The largest crowd to ever see a game at Williams Stadium witnessed history in the making and they stormed the field following the convincing win to celebrate.
When the school was founded in 1971, Liberty's founder Dr. Jerry Falwell, Sr. had a vision for Liberty Athletics. The renowned pastor wanted to create a school that offered Christian student-athletes the chance to play at the highest level of collegiate competition, like what Notre Dame offered to those of the Catholic faith and BYU provided to Mormon student-athletes.
In the eyes of many long-time Flames supporters, Liberty's win over BYU was an important milestone towards fulfilling the vision cast 50 years ago and punctuated the Flames' rapid ascent in the FBS ranks.
Freeze has guided Liberty every season since the Flames have been bowl eligible, winning eight or more games each of the last three seasons (2019: 8-5, 2020: 10-1; 2021: 8-5).
Overall, the Flames are currently in their fourth season under Freeze. He has led Liberty to a 33-12 overall record and has the team bowl eligible for the fourth straight season.
After winning five games in a row, Liberty is currently 7-1 in 2022 and is the second team outside the top 25 in the Associated Press and AFCA Coaches Poll national rankings.
Liberty is just one of five FBS teams in the country who have won a bowl game each of the last three seasons, joining the likes of Alabama, Georgia, Kentucky and Louisiana.
Liberty is the second team in NCAA history to win a bowl game during its first three full seasons at the FBS level (2019, 2020 and 2021), all coming under Freeze's leadership.
During his four-year tenure on the Mountain, Freeze has guided Liberty through a series of "firsts" in program history: first bowl game (2019 Cure Bowl), first bowl game win (2019 Cure Bowl over Georgia Southern), first national ranking (including a No. 17 final ranking in 2020), first wins over ACC teams (Syracuse and Virginia Tech in 2020) and the first win over a nationally ranked FBS team (No. 9 Coastal Carolina in the 2020 Cure Bowl).
Today's contract extension notice gives Freeze the chance to add another "first" to his Liberty coaching resume. Last November, Liberty announced it is moving its athletics department to Conference USA starting with the 2023-24 season, giving Freeze a chance to win Liberty's first-ever FBS conference championship in 2023.
COURTESY LIBERTY ATHLETIC COMMUNICATIONS