The defending AFC champion Cincinnati Bengals, who have been rounding into shape with a recent streak of 4 wins in 5 games and 2 in a row.
However, they received some bad news on Thursday regarding WR Ja'Marr Chase. The acrobatic star wide receiver, according to head coach Zac Taylor, is expected to miss the next 4-6 weeks with a hip injury.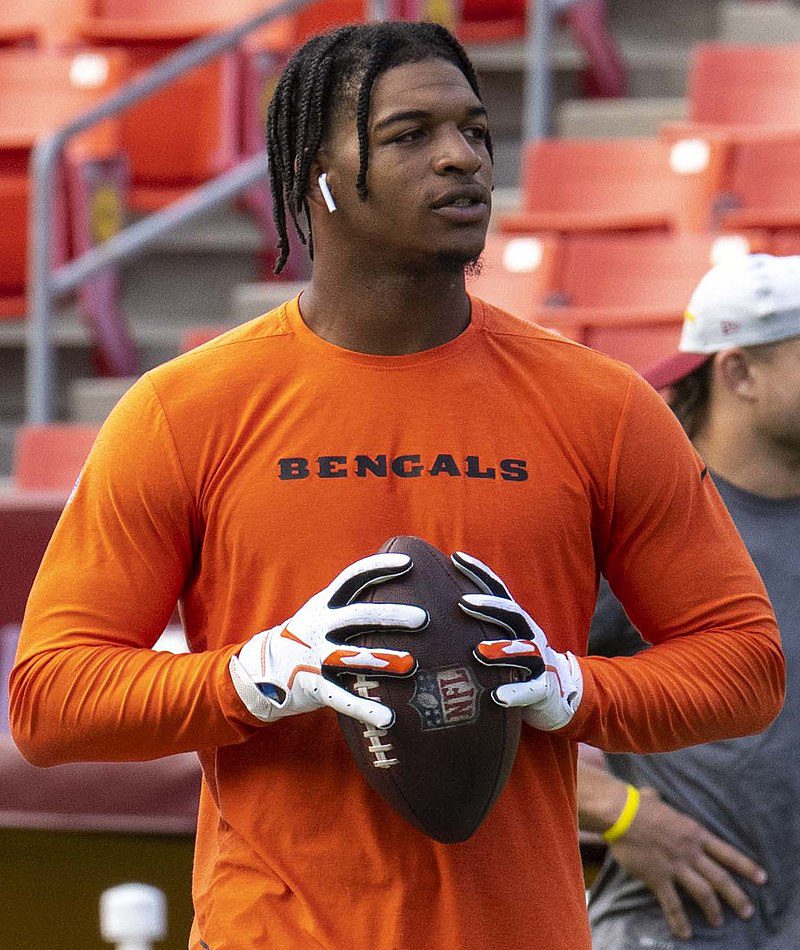 Chase was off to another All-Pro season before the injury. Through seven games for the 4-3 Bengals, he has 47 receptions for 605 yards and six touchdowns.
Coach Taylor to the media on Thursday, "He's gonna miss some time, and he will make a full recovery. Right now that's the information we have. We have a couple more days this week to make a decision on IR."
The Bengals still have a solid corps at WR in Tyler Boyd, Tee Higgins, Trent Taylor, Mike D. Thomas. But Chase was clearly the deep threat. Although, Boyd and Higgins can get deep as well.
The NFL trade deadline is coming up November 1. There are a few WR's they could go after:
Dede Westbrook (Jaguars and Vikings
Will Fuller (Texans and Dolphins)
Emmanuel Sanders (Recently retired but has experience with Steelers, Broncos, 49ers, Saints and Bills)
Auden Tate (Former Bengal, also played for Atlanta. Currently on Eagles practice squad)
Brandin Cooks (Currently with Texans but has played for Saints, Patriots, LA Rams)
Chase Claypool (currently on the arch-rival Steelers roster but has fallen out of favor recently)
Kendrick Bourne (Currently on the NY Jets roster. Has played for 49ers and Patriots)