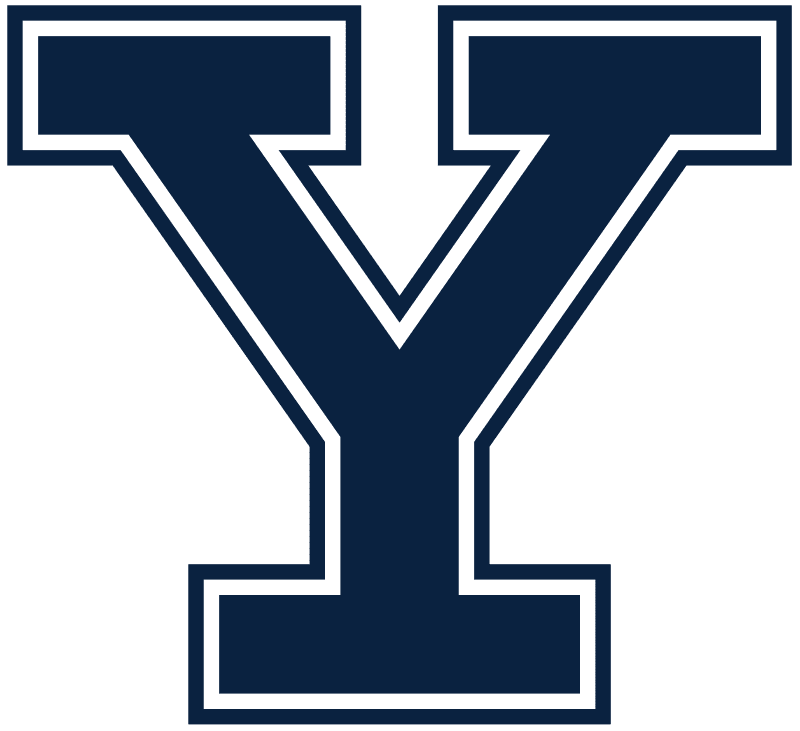 Yale at Columbia
Fri., Oct. 28 – 6:30 p.m.
New York, N.Y.
TV: ESPNU
Yale Games Notes (PDF) | Columbia Game Notes (PDF)
 
NEW HAVEN, Conn. – Team 149 gets an opportunity to play under the lights on a national stage on Friday. The Bulldogs travel to New York City to meet Columbia in a game that will be televised on ESPNU. Kickoff at Robert K. Kraft Field at Lawrence A. Wein Stadium is at 6:30 p.m.
 
Yale, which ranks eighth in the FCS in rushing offense (229.5 yards per game) faces off against the nation's top rushing defense. The Lions yield just 54.5 yards per game.
 
The Bulldogs feature a talented group of backs that run behind an experienced offensive line. Tre Peterson (4th, 477 yards), quarterback Nolan Grooms (5th 450 yards) and Joshua Pitsenberger (8th, 366 yards) are all in the top-10 in the Ivy League in rushing yards.
 
Peterson's 6.8 yards per carry average is 11th in the nation, while Pitsenberger was recently named to the watch list of the 2022 Stats Perform Jerry Rice Award, which is presented to the national freshman of the year in college football's Division I subdivision.
 
Yale also has shown the ability to succeed through the air. Grooms is completing more than 60 percent of his passes and has thrown for 900 yards and five touchdowns. Receivers David Pantelis (5th, 31 receptions) and Mason Tipton (8th, 24 receptions) are both in the top 10 in the league. In addition, Yale has protected Grooms well, allowing just seven sacks through the first six games.
 
Defensively, the Bulldogs have 18 sacks, which is third in the league. Yale had two sacks last week against Penn, and sophomore Tamatoa McDonough was in on both.
 
The Bulldogs also held the Quakers' running game in check, limiting them to just 67 yards.
 
Hamilton Moore leads the team with 44 tackles, including 26 solo stops. Defensive linemen Clay Patterson (4) and Reid Nickerson (3) have combined for seven sacks.
 
Yale's four-game winning streak ended last Saturday with the 20-13 loss to Penn. The Quakers scored the winning touchdown with 20 seconds left in the fourth quarter.
 
Pitsenberger's 47-yard touchdown run, and a pair of Jack Bosman field goals accounted for the Bulldogs' points.
 
Bosman is 6-of-7 on the year on field goals, with a long of 46 yards, which came last Saturday at Penn.
 
HISTORY LESSONS
 
Yale has won six of its last eight meetings with Columbia, including a 37-30 victory last year at Yale Bowl, Class of 1954 Field when the Bulldogs rallied from a 23-14 early third quarter deficit. Mason Tipton had four receptions for 112 yards, and Grooms completed 20-of-29 passes for 279 yards and two touchdowns. Wande Owens had a team-high nine tackles and Adam Raine added a sack. Yale's last trip to New York resulted in a 17-10 loss in 2018. Overall, the Bulldogs lead the series 74-22-2. Columbia was Yale's first ever opponent in November of 1872, a game the Bulldogs won 3-0.
 
SCOUTING COLUMBIA
 
The Lions (3-3, 0-3 Ivy) are coming off a 27-24 loss at home to Dartmouth last Saturday. Ryan Bloch's 32-yard field goal with four seconds remaining lifted the Big Green. Scott Valentas leads Columbia's vaunted defense with 48 tackles, including 37 solo stops. Justin Townsend has an Ivy League leading six sacks. Offensively, the Lions feature three receivers with at least 24 catches, including Bryson Canty, who has a team-best 34 receptions for 482 yards. Quarterback Joe Green completes nearly 65 percent of his passes and has thrown for seven touchdowns. East Haven, Conn., native Al Bagnoli has 271 career coaching victories, which trails only Alabama's Nick Saban at the NCAA collegiate level.
COURTESY YALE ATHLETIC COMMUNICATIONS