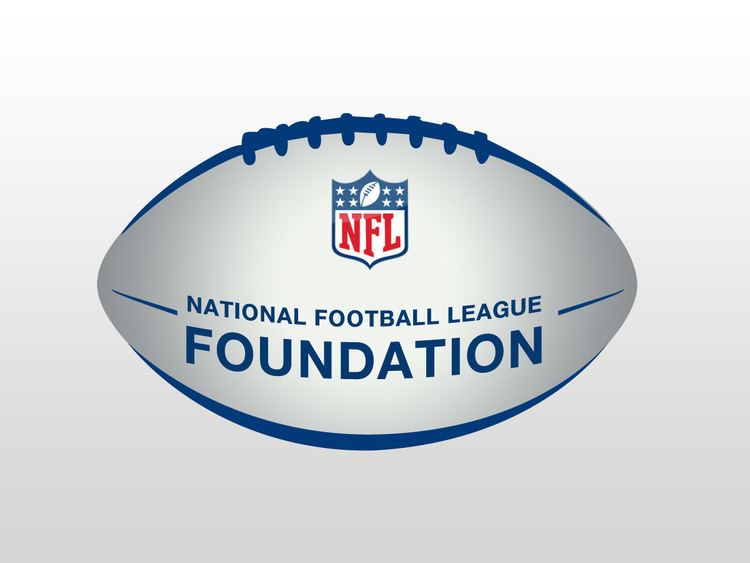 NFL Foundation UK launches eight London community partnerships to help create a level playing field for local young people through the power of sport.
5 October 2022, London: The National Football League's UK charity, the NFL Foundation UK, has announced the names of the eight community partners they will work with in London to help tackle inequality and lack of opportunities felt by young people in the capital.
The community partners from across 13 London boroughs will initially work with over 2500 young people, 58% of which are female and 75% who are from a diverse ethnic background, helping underrepresented young people have equal access to opportunities.
NFL Foundation UK will be working with these community groups for the next two-years, providing NFL Flag Football programmes, training, and equipment to help young people aged 12-20 access positive pathways and develop the skills, confidence, and self-belief to create their own future, impact society and reach their potential.
The NFL Foundation UK launched in 2021 as part of the NFL's international charitable endeavours and a partnership with the Greater London Authority saw the duo commit a combined £1 million to the deliver NFL Foundation UK's work in the capital. Using the power of sport to reach communities, NFL Flag has been proven to be a strong engagement tool with diverse and underserved groups, in particular young people.
The NFL Foundation UK will provide funding and NFL Flag training in co-created partnerships with local community charities that seek positive outputs and outcomes for young people around education, employment, community engagement and physical & mental wellbeing.
The announcement comes as the International Games are in London, with Tottenham Hotspur Stadium hosting two of the three NFL games in 2022. The launch event, featuring young people from all eight community organisations and local schools, was held exclusively on the Tottenham Hotspur Stadium pitch. NFL Flag football, football drills by expert coaches from Tottenham Hotspur, and Nike Master Trainers delivered a unique training experience for the youngsters.
Henry Hodgson, General Manager NFL UK, said, "We are proud to announce the eight community partners we will work closely with in the coming years as part of our commitment to helping to address inequality in society through the power of sport, education and opportunity.
"These eight organisations are already doing incredibly important work in their communities, and together we are excited about the potential to further impact the lives of youngsters in the UK through the NFL Foundation UK."
The Mayor of London, Sadiq Khan, said: "I'm delighted that the NFL Foundation UK has chosen to support eight London community partnerships helping young people across the capital. Sport has the power to change people's lives and by working together these partnerships will inspire and provide opportunities to thousands of young people."
Gavin Lewis, NFL Foundation UK Trustee, commented: "I know first-hand the important work that community organisations do in helping tackle the inequality and lack of opportunities that young people face. In partnership with the NFL Foundation UK these eight organisations, through the power of sport and access to greater opportunities, will reach more young people in their communities, helping to transform lives and enable a positive long-term impact on society."
Naiola Idhe, Programme Lead at Deptford Lionesses, said: "At the Deptford Lionesses we create opportunities for young girls to get involved in sport, helping to make an impact on lives but also to improve community cohesion. Our partnership with the NFL Foundation UK, and through their NFL Flag and social programme, will enable us to reach and inspire more girls to get active and find their place in our community and thrive."
Shaninga Marasha from BIGKID Foundation, and one of the eight beneficiary partners, added: "We were one of the pilot projects, have seen first-hand the impact that the Foundation has. The energy that NFL Flag creates is infectious and brings in young people that we previously have struggled to engaged. It's going to be a big two years!."
The NFL Foundation UK, that launched in 2021, has today opened a new application process for charities across the UK, to reach communities beyond London, as the programme expands.
To register your interest please visit here.
The eight community groups partnering with NFL Foundation UK, who will each use the support to boost their existing work within the community, are as follows:
BIGKID Foundation – Lambeth, Newham, Lewisham and Hounslow
Female focused NFL Flag football programme, delivering support to 11-18year olds, combating physical and mental inequalities.
Connect Stars – Brent
Integrating NFL Flag into their existing Breaking Barriers programme which combines sport with youth work, mentoring and informal education support.
Deptford Lionesses – Lewisham
Combining NFL Flag with educational and personal development activities to train a group of females aged 17-20 from low-income families or at risk of becoming affiliated in local gangs to be peer leaders.
HR Sports Academy – Haringey
Providing NFL Flag sessions in and around Tottenham, Haringey. Focusing on development of life skills, physical and mental wellbeing, and employability.
Single Homeless Project – Camden, Waltham Forest, Lewisham and Greenwich
Establish a sport programme through the introduction of NFL Flag for young people currently housed in their youth hostels to increase confidence, life skills and building physical and mental wellbeing.
Southall Community Alliance – Ealing
Launching "Touchdown Southall", which brings NFL Flag to young members of the community who are at risk of involvement in gangs and crime. The project will include weekly sessions alongside workshops and volunteer training.
The Change Foundation – Sutton, Hackney, Lambeth, Southwark
Co-designing a new inclusive Flag programme with young people, aimed at the following marginalised groups: young women, young people with a disability and those at high risk of serious youth violence.
BADU Community CIC – Hackney
Training 40 young people to become NFL Flag leaders to work throughout communities.
For more information, head to the NFL Foundation UK website
COURTESY NFLmedia.com