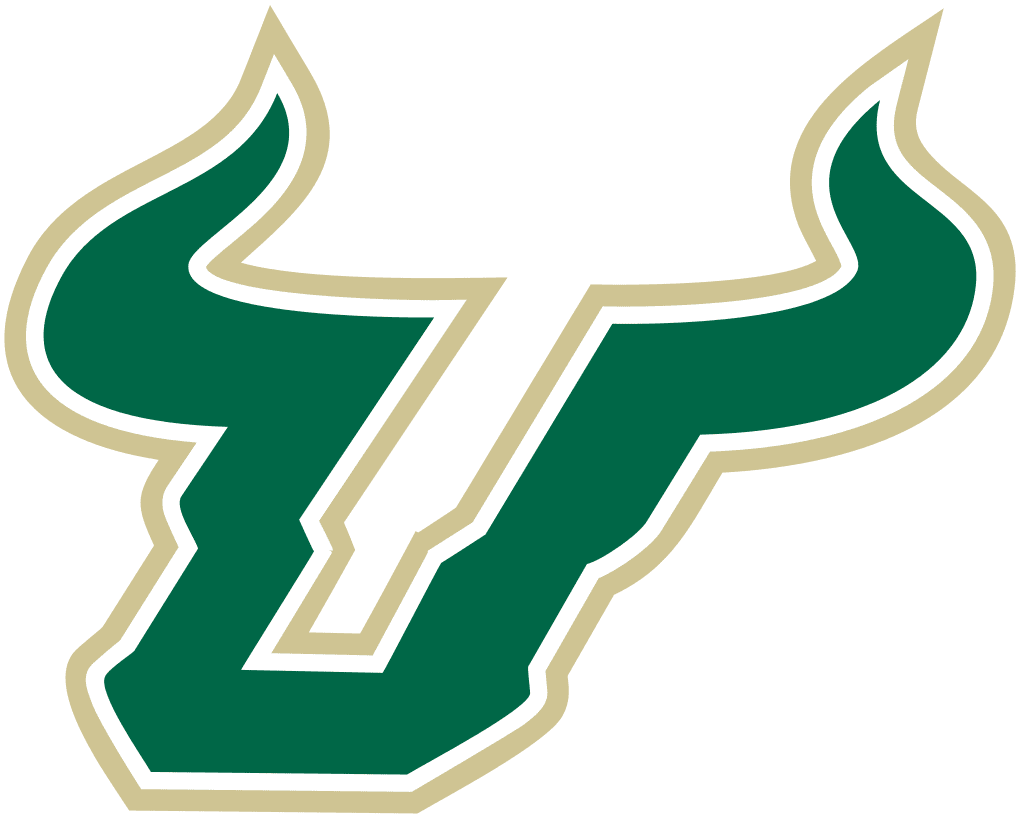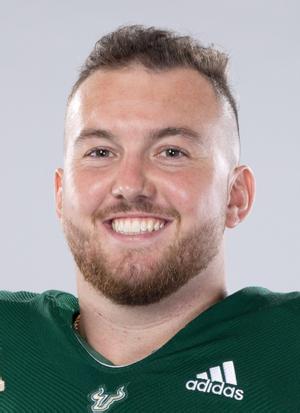 October 04, 2022
TAMPA, OCT. 4, 2022– USF senior center Brad Cecil, who will start his 44th game for the Bulls Saturday in Cincinnati, has been named a semifinalist for the 2022 William V. Campbell Trophy presented to college football's premier scholar-athlete by the National Football Foundation & College Hall of Fame (NFF).

Cecil was among 156 semifinalists selected for the Campbell Trophy®. The impressive list of candidates boasts an impressive 3.62 average GPA, with more than half of the semifinalists having already earned their bachelor's degrees. Celebrating its 33rd year, the Campbell Trophy® recognizes an individual as the absolute best football scholar-athlete in the nation for his combined academic success, football performance and exemplary leadership.

A starter in five seasons, including a COVID year in 2020, and a two-year team captain, Cecil graduated with a degree in pre-management and is working on a master's degree in business administration. A four-time AAC All-Academic team selection and a three-year Student-Athlete Advisory Committee (SAC) representative, Cecil also served as a student-athlete representative on USF's Inclusive Excellence Committee. He is currently part of the Big Man Big Heart national group using student-athlete NIL to do good and promote unity, positivity, and kindness in their local communities. He has also participated in the Thought Leader Series, assisted with the American Conference's Pow6rful Minds Week- an initiative to help end the stigma associated with mental health assistance, and volunteered for USF's A Day in Green and Gold supporting local Boys & Girls Club kids.

During a career that will place him among the Bulls all-time leaders in games started, Cecil has helped plow the way for a program-record 421 rushing yards vs. Temple in 2021, helped Jaren Mangham finish eighth in the NCAA with 15 rushing touchdowns in 2021, led Jordan Cronkrite run to the ninth 1,000-yard rushing season in program history in 2018 and a program record tying five straight 100-yard games, and helped USF post the fourth-most rushing yards in program history with 2,517 and fifth-most rushing touchdowns with 26 in 2018.

The NFF will also select its 64th National Scholar-Athlete Class from among all divisions of college football. Each member of the class is a finalist for the Campbell Trophy® and will receive an $18,000 National Scholar-Athlete Award for postgraduate studies. The recipient of the Campbell Trophy®, which is housed at the New York Athletic Club (NYAC), will receive a $25,000 scholarship.

Finalists for the Campbell Trophy® will be honored guests of the NFF in Las Vegas for a two-night stay at the Bellagio Resort & Casino. Their career achievements will be showcased at the Annual Awards Dinner on Tuesday, December 6th, alongside the 2022 College Football Hall of Fame inductees. The Campbell Trophy® recipient will also be recognized during the Home Depot College Football Awards Show on Thursday, December 8th, and honored at an event at the NYAC (in New York City) on Monday, December 12th.

Season tickets • Single-game tickets • Group tickets (10+): call 1-800-GoBulls

ABOUT USF FOOTBALL
The USF football program first took the field in 1997 and celebrated its 25th season in 2021 while breaking ground on a $22 million Indoor Performance Facility. The Bulls have posted 15 winning seasons, earned 16 All-America selections, including 2021 consensus All-American Brian Battie, and 31 first-team all-conference selections. USF has had 30 players selected in the NFL Draft and has made 10 bowl games appearances (going 6-4 in those games), posting a program-record six straight appearances from 2005-2010 and most recently making four straight bowl appearances from 2015-18. The Bulls posted back-to-back 10-win seasons in 2016 and 2017, logging a program-record 11-2 mark in 2016 while finishing both seasons ranked in the Top 25. USF spent a program-record 20 straight weeks ranked in the Top 25 during the 2016 and 2017 seasons and reached as high as No. 2 in the national rankings during the 2007 season.

Follow @USFFootball on Twitter for all the latest information concerning the USF Football program.
– #GoBulls –
COURTESY USF ATHLETIC COMMUNICATIONS