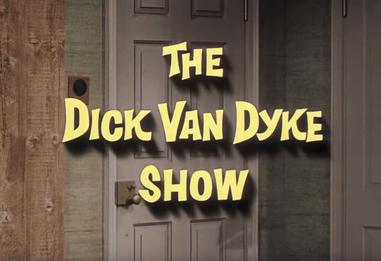 FROM WIKIPEDIA COMMONS
The Dick Van Dyke Show is an American television sitcom created by Carl Reiner that initially aired on CBS from October 3, 1961 to June 1, 1966, with a total of 158 half-hour episodes spanning five seasons. It was produced by Calvada Productions in association with the CBS Television Network, and was shot at Desilu Studios. Other producers included Bill Persky and Sam Denoff. The music for the show's theme song was written by Earle Hagen.
The show starred Dick Van Dyke, Mary Tyler Moore, Rose Marie, Morey Amsterdam, and Larry Mathews. The Dick Van Dyke Show centered on the work and home life of television comedy writer Rob Petrie (Dick Van Dyke), the head writer for the fictional Alan Brady Show, who lived in New Rochelle, New York with his stylish wife Laura Petrie (Mary Tyler Moore) and young son Ritchie (Larry Mathews). The series portrayed daily life, comic scenarios that charming, goofy Rob Petrie found himself in the middle of with work colleagues–Buddy Sorrell (Morey Amsterdam), Sally Rogers (Rose Marie), Mel Cooley (Richard Deacon)–or family, various friends, and neighbors Millie (Ann Morgan Guilbert) and Jerry Helper (Jerry Paris).
The series won 15 Emmy Awards. In 1997, the episodes "Coast-to-Coast Big Mouth" and "It May Look Like a Walnut" were ranked at 8 and 15 respectively on TV Guide's 100 Greatest Episodes of All Time. In 2002, the series was ranked at 13 on TV Guide's 50 Greatest TV Shows of All Time and in 2013 it was ranked at 20 on their list of the 60 Best Series.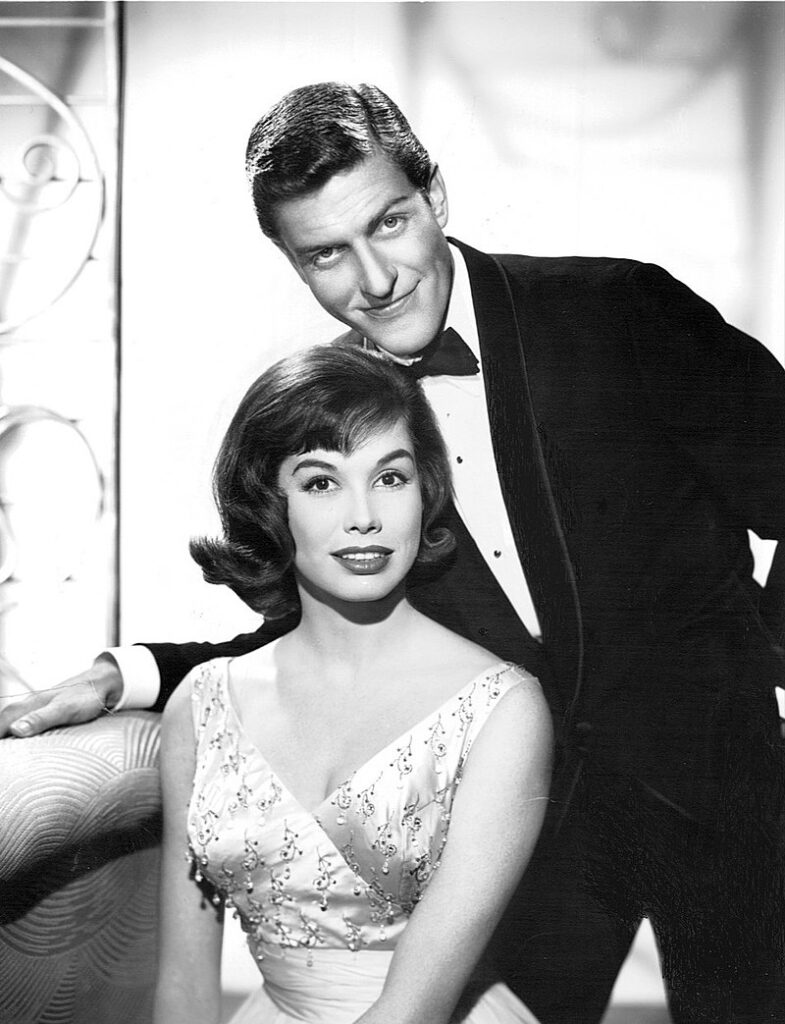 TODAY'S ALMANAC
Child Health Day. First proclaimed to be May 1 by President Coolidge in 1928, this national observance has taken place on the first Monday in October since 1960. On Child Health Day, we are encouraged to pay special attention to the physical and mental health and safety of children in the United States. Topics covered on this day include prenatal care, environmental hazards, and adolescent issues.
Question of the Day
Has Halloween been celebrated in America since the first settlers arrived?
Not really. Not until large populations of Irish immigrants came to the United States in the mid-19th century did some of the secular Halloween customs become popular here.
Advice of the Day
Plant evergreens, lilacs, and privet hedges. Dig a hole now for a live Christmas tree later.
Home Hint of the Day
The world's best home air fresheners might be green plants. One study done by NASA found that one plant for about every 100 square feet of floor space can remove up to 87 percent of toxic organic pollutants such as benzene and formaldehyde. Plants produce oxygen, too.
Word of the Day
Right ascension
The celestial longitude of an object in the sky, measured eastward along the celestial equator in hours of time from the vernal equinox; analogous to longitude on Earth.
Puzzle of the Day
There is a thing that nothing is, and yet it has a name; 'Tis sometimes tall and sometimes short; It joins our walks, it joins our sport; And plays at every game. (What is being described?)
Shadow
Died
St. Francis of Assisi – 1226
Woody Guthrie (singer) – 1967
Roddy McDowall (actor) – 1998
William Steig (illustrator for The New Yorker, known as the King of Cartoons for his award-winning, best-selling children's books including Shrek) – 2003
Janet Leigh (actress) – 2004
Born
John Ross (Cherokee Nation chief) – 1790
Leo McCarey (producer) – 1898
Gertrude Berg (actress) – 1899
Thomas Wolfe (author) – 1900
James Herriot (author) – 1916
Harvey Kurtzman (founding editor of Mad magazine) – 1924
Gore Vidal (author) – 1925
Eddie Cochran (singer) – 1938
Chubby Checker (singer) – 1941
Dave Winfield (baseball player) – 1951
Al Sharpton (minister & politician) – 1954
Gwen Stefani (singer) – 1969
Keiko Agena (actress) – 1973
Seann William Scott (actor) – 1976
Ashlee Simpson (singer) – 1984
Kaci (singer) – 1987
Noah Schnapp (actor) – 2004
Events
President Lincoln declared the last Thursday in November as Thanksgiving Day– 1863
Louisa May Alcott's Little Women first published– 1868
First Canadian troops left for Britain to fight in World War I– 1914
The Andy Griffith Show made its television debut– 1960
The Dick Van Dyke Show debuted on television– 1961
At midnight, East and West Germany were reunited as one nation, the Federal Republic of Germany– 1990
The comic strip Cathy came to an end after 34 years– 2010
Rare yellow male northern cardinal spotted in Port St. Lucie, Florida.– 2019
A meteorite crashed through a roof in Golden, B.C. The homeowner, Ruth Hamilton, heard an explosion and found bits of the meteorite near her bed pillow, mere inches from where her head had been.– 2021
Weather
October Gale hit southern New England– 1841
Start of a 767-day dry spell in Bagdad, California.– 1912
A tornado hit Windsor Locks, Connecticut– 1979
COURTESY www.almanac.com