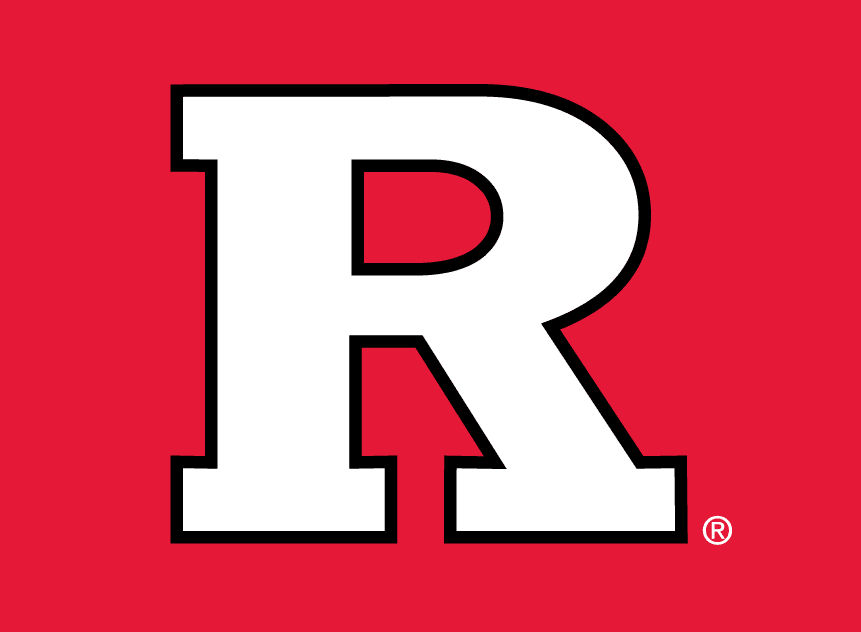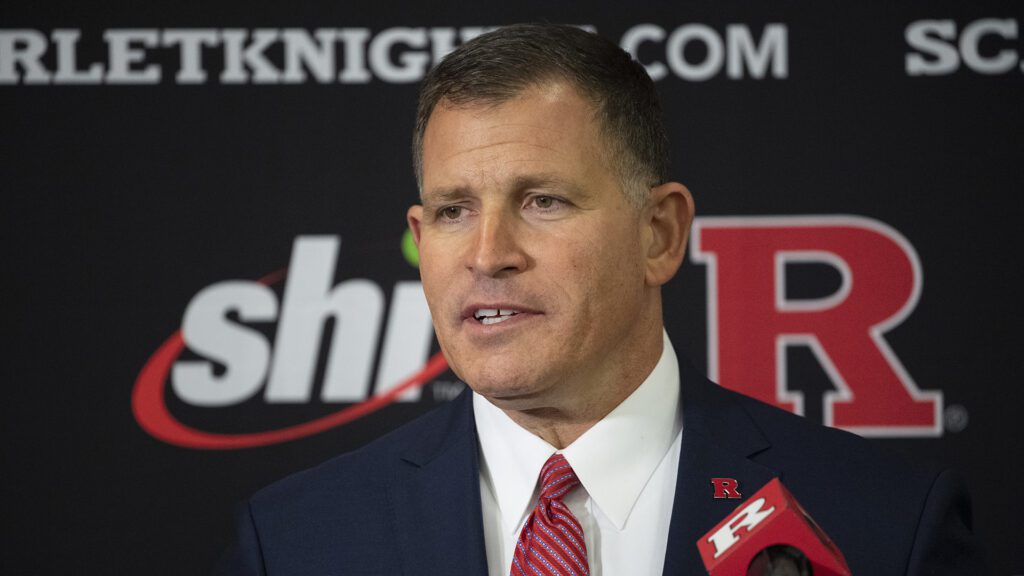 RUTGERS (3-1, 0-1) at No. 3 OHIO STATE (4-0, 1-0)
October 1, 2022 • 3:30 p.m. ET • Big Ten Network
Ohio Stadium • Columbus, Ohio
PISCATAWAY, N.J. – Rutgers football returns to the road to face its first ranked opponent of the season in No. 3 Ohio State Saturday at Ohio Stadium. The Scarlet Knights are set for their third away game in five weeks, posting an 8-4 record in road contests since 2020.
SCOUTING RUTGERS
• Rutgers is second nationally and first among Power 5 teams with only 56.5 rushing yards allowed per game. The defense also ranks ninth in the country in total defense (249.5), 13th in third-down defense (26.4 percent) and 25th in scoring defense (17.2).
• Rutgers is tied for the nation's lead with three blocked kicks, having blocked 65 under head coach Greg Schiano.
• Rutgers holds a +9 turnover margin since 2020 (42 forced). That includes one turnover or less against in 18-of-26 games and an 8-0 record when not committing a turnover in a game.
• Rutgers has had nine different players combine to score 14 touchdowns.
LAST TIME OUT
• In front of a sold-out crowd at SHI Stadium, Rutgers dropped its Big Ten opener to Iowa, 27-10.
• Rutgers scored first on a 28-yard field goal by PK Jude McAtamney to cap a 12-play, 66-yard drive. However, Iowa took advantage of two RU turnovers to score two touchdowns on defense to take the lead heading into halftime. QB Evan Simon found WR Aron Cruickshank for an 18-yard touchdown pass in the fourth quarter.
• Rutgers out-gained the Hawkeyes, 361-277, and held the visitors to 1-for-9 on third down.
• Simon went 28-for-49 passing, the seventh-most passing attempts in a game in program history, with a career-high 300 yards to 10 different receivers.
• DB Christian Izien totaled a career-best 15 tackles with a sack, while LB Deion Jennings picked up 10 stops with two for loss.
• The attendance of 53,177 marked the fifth-largest crowd in stadium history.
OFFENSE
• A native of Glen Ridge, New Jersey, Sean Gleeson is in his third season as offensive coordinator at Rutgers. He was named a candidate for the 2020 Broyles Award, which annually honors the top assistant coach in college football.
• The unit has had 12 different players carry the ball, 14 catch a pass, three throw a pass and eight score a touchdown through four games.
• QB Evan Simon became the fourth Rutgers quarterback to pass for at least 300 yards in a Big Ten game (Gary Nova, Chris Laviano, Noah Vedral) with 300 on 28-of-49 passing versus Iowa. The 49 attempts ranked seventh in a game in program history.
• WR Aron Cruickshank paces the team with 156 receiving yards on 18 receptions.
• RB Kyle Monangai, RB Al-Shadee Salaam and RB Samuel Brown V have all rushed for two scores.
DEFENSE
• Joe Harasymiak is in his first season as defensive coordinator. A native of Waldwick, New Jersey, Harasymiak spent the last two seasons as co-defensive coordinator at Minnesota and was previously head coach at Maine. In 2021, Minnesota ranked third in the nation in total defense (278.8), fourth in first downs defense (202), sixth in scoring defense (17.3), eighth in rushing defense (97.5) and ninth in passing yards allowed (181.2).
• Rutgers ranks second nationally and first among Power 5 teams in rushing defense (56.5). The defense also ranks ninth in the country in total defense (249.5), 13th in third-down defense (26.4 percent) and 25th in scoring defense (17.2).
• Rutgers secured six takeaways through the first four weeks, including a pair of interceptions by DB Robert Longerbeam.
• DB Christian Izien is coming off a 15-tackle game and leads the team with 33 stops on the season. LB Deion Jennings is next at 20 tackles, including four for loss.
• Six different Scarlet Knights have been in on a sack, led by 2.5 by DL Wesley Bailey.
SPECIAL TEAMS
• Rutgers set the NCAA record for net punt average (45.25) in 2021, topping the previous mark of 45.04 held by BYU (1983).
• PK Jude McAtamney hit a season-high three field goals at Temple and has scored 30 points on the season.
• P Adam Korsak has not had a return yard against in 16 attempts and has not recorded a touchback in 140 punts dating back to 2019.
• Since 2009, Rutgers has blocked 60 kicks (field goals, extra points & punts) on special teams. Breaking down the blocked kicks since 2009, Rutgers has swatted 27 punts, 24 field goals and nine extra points. RU has blocked 65 kicks under head coach Greg Schiano, including punts deflected by DB Christian Braswell and DB Christian Izien versus Wagner. It was the 12th game under Schiano with multiple blocked kicks. Most recently, DB Max Melton blocked a punt against Iowa.
• WR Aron Cruickshank owns 3,386 career all-purpose yards (2,249 kickoff return, 679 receiving, 272 rushing, 186 punt return) in 46 games to rank 14th among active FBS players. The 2,435 combined kick return yards are second-most nationally.
VERSUS OHIO STATE
• Saturday will mark the ninth meeting on the gridiron between Rutgers and Ohio State and fifth in Columbus. The Scarlet Knights' first Big Ten road game was played in Ohio Stadium in 2014.
• Last season, Rutgers fell behind 14-0 in the first five minutes against No. 11 Ohio State, falling 52-13. QB Noah Vedral connected with WR Aron Cruickshank for a 75-yard touchdown pass, the Scarlet Knights' longest play of the season. WR Joshua Youngblood later picked up his first touchdown as a Scarlet Knight on a 12-yard reception.
• In 2020, Rutgers took on No. 3 Ohio State and came up short in a second-half rally, 49-27. The Scarlet Knights outscored (24-14) and outgained (290-164) the Buckeyes in the second half, scoring three offensive and one special teams touchdowns. The 27 points were the most in RU program history on the road at a top-three ranked opponent (sixth game). Three Rutgers quarterbacks combined for 34 completions, the most for the team in a Big Ten game and one off the single-game school record of 35 set in 2005 versus West Virginia and 1988 versus Vanderbilt.
• Three Scarlet Knights hail from Ohio: OL Kwabena Asamoah (Pickerington), WR Don Munnerlyn (Columbus) and LS Ed Rogowski (Streetsboro).
• Head coach Greg Schiano spent three seasons as the Buckeyes' defensive coordinator (2016-18), winning two Big Ten championships, the 2017 Cotton Bowl and 2019 Rose Bowl.
• Rutgers game highs versus Ohio State:
Rushing Yards: Desmon Peoples, 83 (2014)
Passing Yards: Gary Nova, 192 (2014)
Receiving Yards: Leonte Carroo, 100 (2014)
Follow Rutgers football on Twitter (@RFootball & @RutgersFBfans), Facebook (/RFootballShow) and Instagram (@rfootball) for the latest news and updates. Also subscribe to the YouTube channel.
COURTESY RUTGERS ATHLETIC COMMUNICATIONS