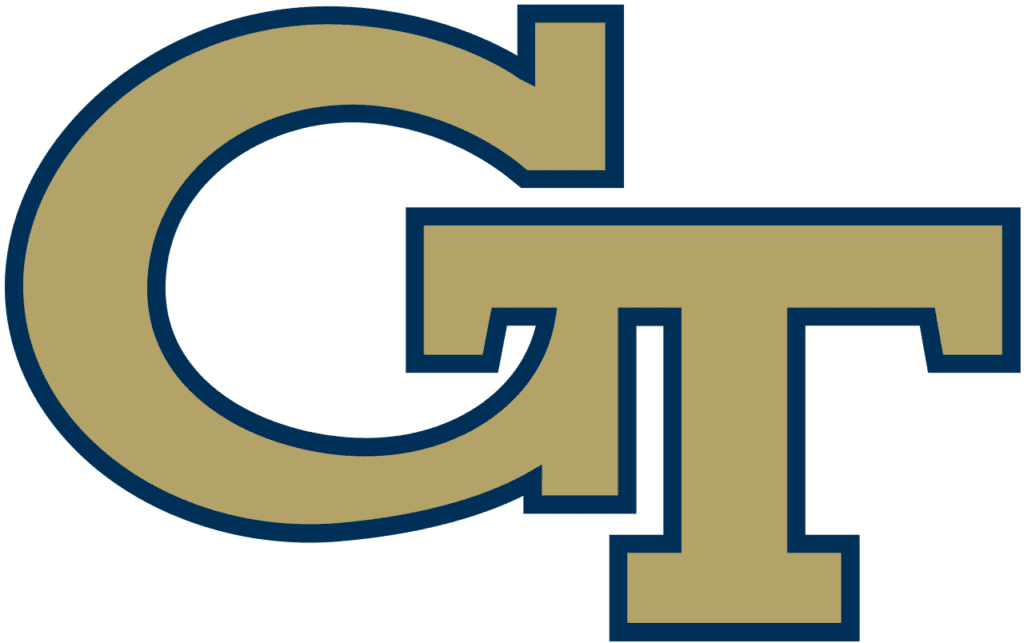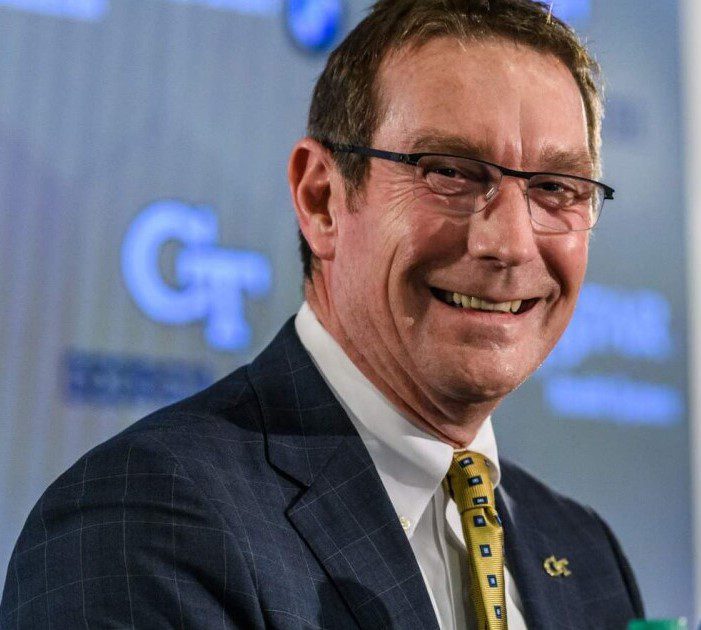 SEPTEMBER 26, 2022
(Atlanta, Georgia, September 26, 2022) Today, Georgia Tech announced leadership changes within Athletics. Todd Stansbury, athletics director, and Geoff Collins, head football coach, will both leave their roles effective immediately.
Collins, a metro Atlanta native, was named the 20th head coach in Georgia Tech football history on Dec. 7, 2018. He has had three years of recruiting success while at Georgia Tech, but the program posted a disappointing 10-28 record under his leadership.
"I am grateful to Coach Collins for his hard work and commitment to our student athletes," said Georgia Tech President Ángel Cabrera. "Unfortunately, the results of our football program have fallen short of what our loyal community, fans and athletes expect and deserve. We are committed to rebuilding the program and a coaching change is a necessary first step in that process."
Stansbury was the ninth director of Athletics when he stepped into the role in September 2016. He is an alumnus of Georgia Tech and has helped the program increase its Director's Cup standings and achieve a school record of 90% NCAA Graduation Success Rate in the most recent data released by the NCAA during the 2021-22 academic year.
"Todd is and will always be an admired and respected member of our community. His dedication to the success of our student athletes and his love for Georgia Tech are admirable," said Cabrera. "The challenges the athletic program has faced in recent years have grown to a point where we need to try a new approach, and that requires new leadership."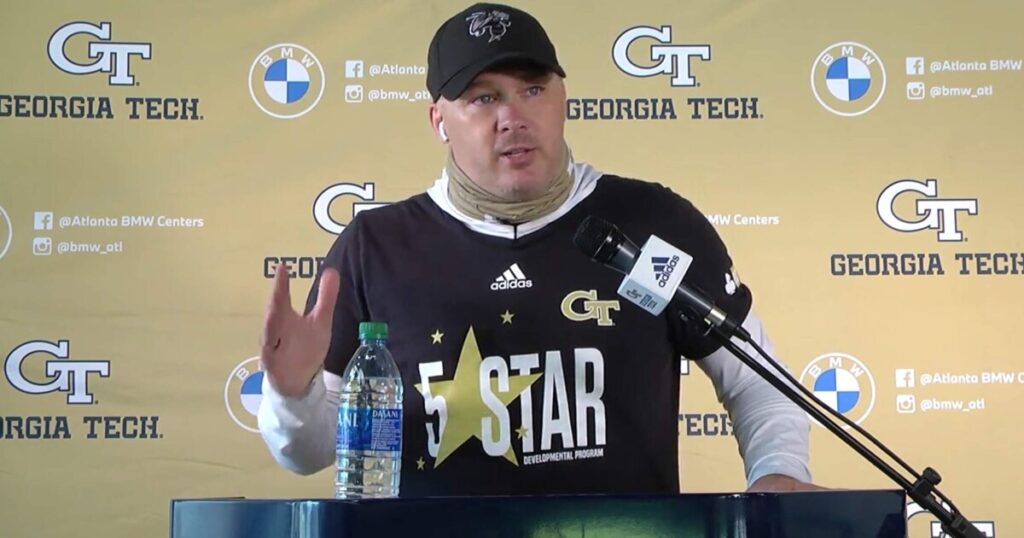 Frank Neville, chief of staff and senior vice president of Strategic Initiatives, has been named interim director of athletics. He has served in his current role at Georgia Tech since September 2019 and is a member of the Georgia Tech Athletics Association Board of Trustees. Previously, he served 15 years in the U.S. Department of State, was vice president of Global Communication and Public Affairs at the Thunderbird School of Global Management (now part of Arizona State University), and was chief of staff and vice president of Communications and Marketing at George Mason University. He lettered in three sports (baseball, track, and football) at Carleton College, is a former competitive body-builder and martial artist, and was the baseball prospect writer at The Sporting News for 15 years.
Brent Key, assistant head coach for football, has been named the interim head coach. A Georgia Tech alumnus and football letterwinner, Key is in his fourth season as the Yellow Jackets' assistant head coach, run game coordinator, and offensive line coach. In his first three seasons, Georgia Tech's run game produced an all-American, a pair of all-Atlantic Coast Conference honorees and finished in the top half of the ACC in rushing offense twice. Key has also mentored a pair of all-ACC offensive linemen. He returned to Georgia Tech in 2019 after three seasons as offensive line coach at Alabama (2016-18), where he helped lead the Crimson Tide to two Southeastern Conference championships, three College Football Playoff championship games and the 2017 national title. 
A national search will get underway this week to recruit a new director of athletics and football head coach. Parker Executive Search has been contracted to lead the search.
The Georgia Institute of Technology, or  Georgia Tech, is one of the top public research universities in the U.S., developing leaders who advance technology and improve the human condition. The Institute offers business, computing, design, engineering, liberal arts, and sciences degrees. Its more than 46,000 students, representing 50 states and more than 150 countries, study at the main campus in Atlanta, at campuses in France and China, and through distance and online learning.
COURTESY GEEORGIA TECH ATHLETIC COMMUNICATIONS