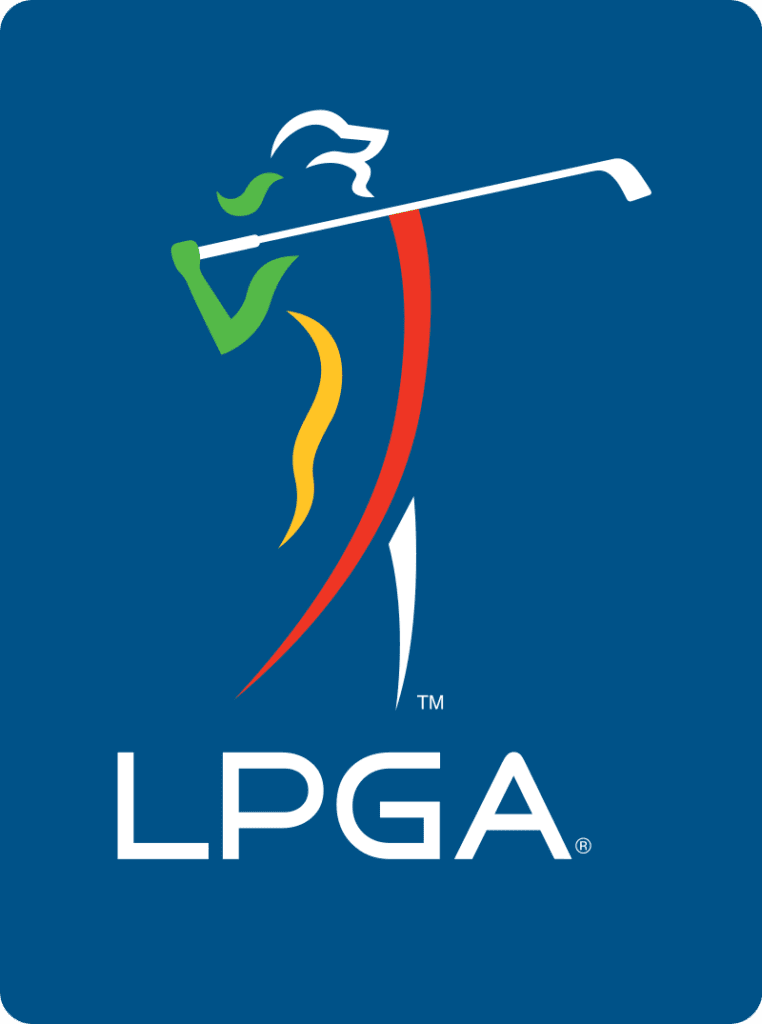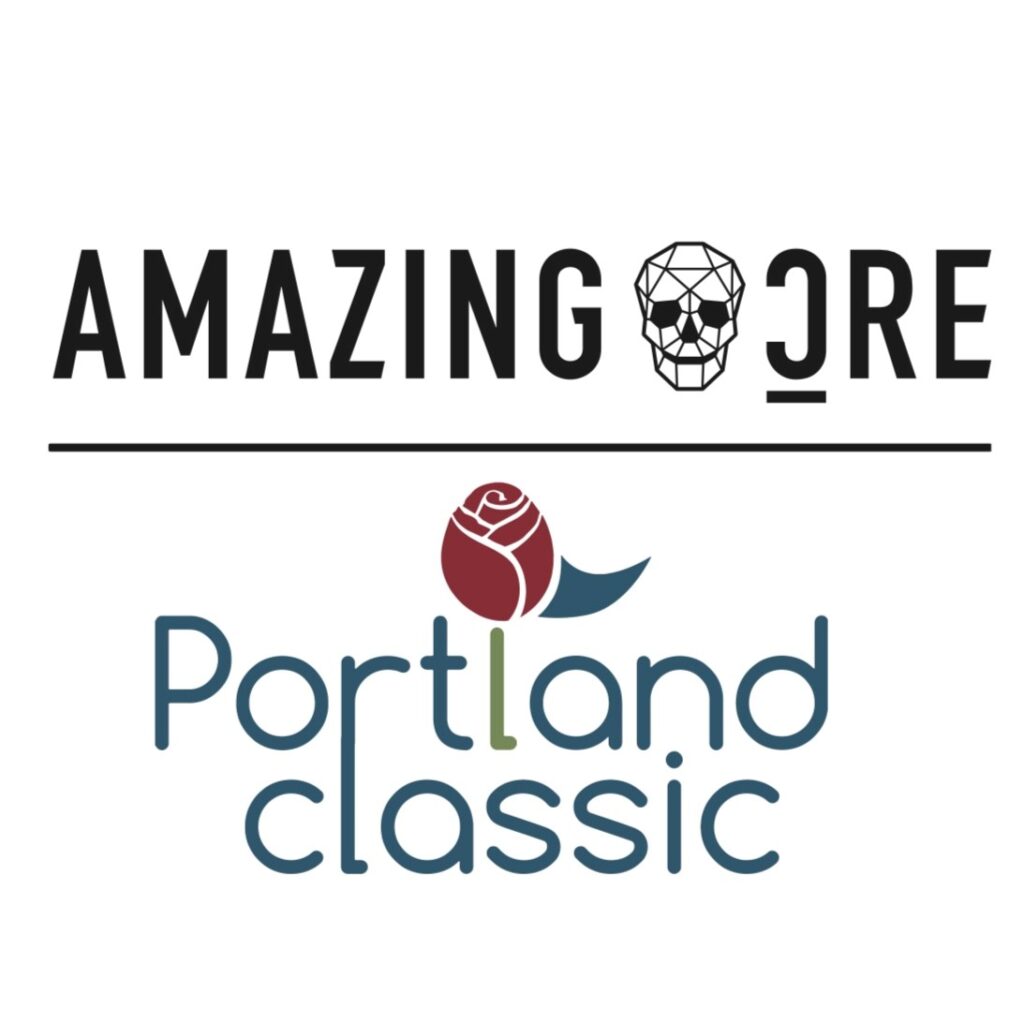 AmazingCre Portland Classic
Columbia Edgewater Country Club | Portland, Oregon | Sept. 15-18, 2022
Third-Round Notes
Sept. 17, 2022
Course Setup: 36-36—72, 6,330
Scoring Averages: R1 – 72.341; R2 – 71.542; R3 – 71.085
Weather: A mix of sun and high clouds along with dry conditions throughout the round; temperatures in the high 60s with light northwesterly winds of 5-10 mph.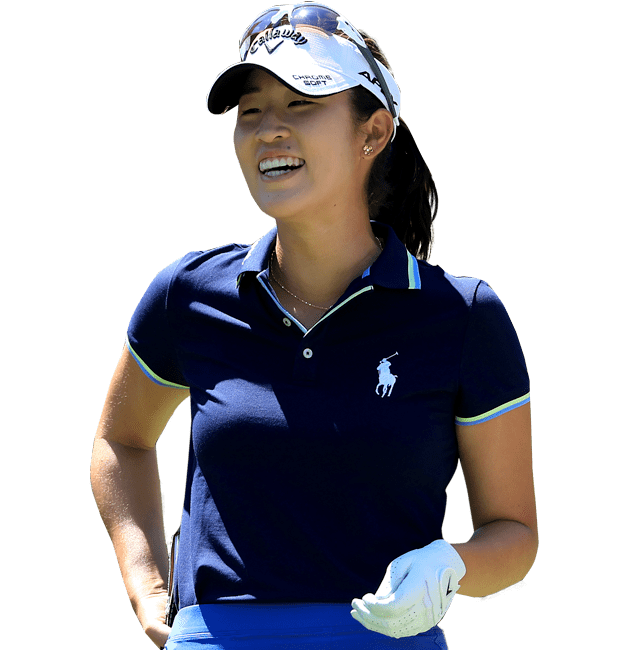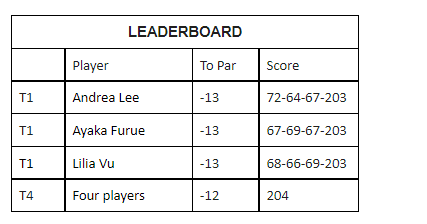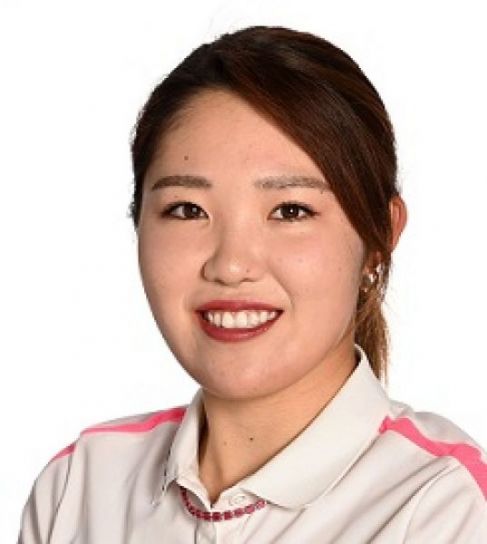 VU HOLDS ONTO LEAD AND IS JOINED BY FURUE, LEE HEADING INTO CHAMPIONSHIP SUNDAY
Lilia Vu had never held a lead or co-lead after any round on the LPGA Tour before Friday at the AmazingCre Portland Classic. Now, she will tee it off in the lead group for the second day in a row after fighting to keep her top spot during round three at Columbia Edgewater Country Club. Vu got off to a rocky start with a bogey on the first hole, but she turned it around on the back nine with four birdies in the first six holes. Her 3-under round was enough to maintain the co-lead at -13, but the UCLA alumna knows she'll have to calm her nerves and improve her tee shots to walk away with her first LPGA Tour win tomorrow.
"This course demands a lot off the tee, and I just wasn't feeling good (at the beginning). I told you yesterday that I don't really look at the scores, but you're right there in the leading group, so you can't help but look," said Vu. "I'm just going to go out there and have a good time and let the golf do what it will do… I think the advantage is off the tee. If you get in the fairway, you set yourself a good approach shot, you'll have a good chance at birdie most of the time."
Joining Vu in the tie for first are 2022 Rolex First-Time Winner Ayaka Furue and Stanford alumna Andrea Lee. Furue and Lee both shot 67s on Saturday, with the former earning five birdies in a bogey-free round by hitting all 14 fairways. A 2022 rookie, Furue won the Trust Golf Women's Scottish Open in July and has found success on the LPGA Tour by limiting her mistakes on the course.
"It's very important to play bogey-free golf," Furue said. "I believe it's more important than getting birdies, not having bogeys. So, I'm very happy with that today."
Lee took advantage of the scorable front nine on Saturday, earning three birdies after hitting every fairway there. The Epson Tour graduate has made birdie on at least one of Columbia Edgewater's four par-5s in every round, and has favored the reachable par-5 No. 5 in the last two rounds.
"I think this week so far I've been playing the front nine pretty well. Just birdieing one of the par-5s each day… I think the par-5s, you definitely need to take advantage of those to go low," Lee said. "I love the golf course. I'm not like the longest player on tour, so I think it's one of the shorter courses we play out here. I think that's definitely played to my strengths."
Hianko Shibuno, Daniela Darquea, Paula Reto and Hannah Green sit in a tie for fourth at -12. Green, the 2019 AmazingCre Portland Classic champion, took advantage of her familiarity with Columbia Edgewater to shoot a 4-under 68, also making the most of the scorable front nine to sink four birdies.
"I made a good putt on the third hole. Probably like a 25-footer. I remember in 2019 a very similar putt to the same pin, so I kind of knew which way it broke," she said. "I do try to (think back to 2019), because a lot of things went my way and went well obviously to win. So I think just making sure I don't get too ahead of myself but remember what I have achieved at this golf course."
The low round of the day belonged to Swede Frida Kinhult, who shot -7 with six birdies and eagle and a bogey. She is joined by fellow Swede Maja Stark and Oregon native Caroline Inglis a tie for 10th. Just a stroke ahead of that trio are second-round co-leader Esther Henseleit and American Ryann O'Toole, who sit at T8 and just two strokes out of the lead.
WITH A WIN
Andrea Lee, Lilia Vu, Esther Henseleit or Daniela Darquea would become the ninth Rolex First-Time Winner of the 2022 season; it would tie for third-highest number of First-Time winners in a season, and would be only the fifth time in the Tour's history where there were at least nine different First-Time Winners in one year
Ayaka Furue or Paula Reto would become the fourth multiple winner of 2022, joining Jennifer Kupcho (three wins), Brooke Henderson (two wins) and Minjee Lee (two wins)
Ayaka Furue would become the first rookie with multiple wins in a single season since Sung Hyun Park in 2017
Hannah Green would earn her second AmazingCre Portland Classic title, joining her 2019 victory, and her third LPGA Tour victory
Daniela Darquea would become the first LPGA Tour winner from Ecuador
Esther Henseleit would become the fifth LPGA Tour winner from Germany, joining Tina Fischer, Sandra Gal, Caroline Masson and Sophia Popov
ANDREA LEE AND LILIA VU AGAIN LOOKING FOR LPGA TOUR BREAKTHROUGH
Andrea Lee and Lilia Vu have incredibly similar golf stories. Both were born in 1998 and grew up in Southern California. Both enjoyed standout amateur careers and represented the United States on the highest levels, playing on Curtis Cup, Women's World Amateur and Palmer Cup teams. Both rewrote the record books on the collegiate level, Lee tying for the winningest player in Stanford history and Vu becoming UCLA's winningest player, both with eight wins.
Lee and Vu both turned professional in 2019, expected to take the LPGA Tour by storm. And again, both were in lock step, but not in the right direction. Vu made just one of eight cuts in her 2019 rookie campaign, totally losing her LPGA status. She played seven events on the Epson Tour in 2020 and has said that she seriously thought about leaving the game.
"I didn't have any friends. I didn't know anyone," Vu told LPGA.com in May. "I put a lot of pressure on myself to perform well. I wasn't in a good state of mind to be playing competitive golf."
Lee had a two-year rookie season, starting on the LPGA Tour during the pandemic-shortened 2020 season. She made 11 cuts in 2020 but when her rookie year spilled into 2021, she made just eight of 18 cuts and had to return to LPGA Q-Series.
Move ahead to 2022 and the two Californians are again in unison with a positive trend, thanks to hard work on the Epson Tour, the LPGA's official qualifying tour. Vu earned three Epson Tour wins in 2021 and won the 2021 Ascensus Race for the Card to regain LPGA Tour status for 2022. Lee earned her first professional win in April at the Epson Tour's 2022 Casino Del Sol Golf Classic.
"I played solid golf all year long. That win on the Epson Tour really helped me with my confidence. Just getting full status back on the LPGA Tour and being out here, just so grateful for it," said Lee. "I've been in contention some times as well, so I think that experience helped."
Vu and Lee made a joint splash on the LPGA Tour when they faced off in the consolation match at the 2022 Bank of Hope LPGA Match-Play presented by MGM Rewards, with Vu earning a 3-and-2 win. Now, Lee and Vu are back at the top of the leaderboard together, this time tied for the lead with Ayaka Furue heading to the final round of the 2022 AmazingCre Portland Classic. No matter the outcome, both players know that the experience will be another opportunity to continue their upward trajectory.
"If I can attack, I'll attack. Yeah, just going to try and stay really patient and not try to force things to happen tomorrow," said Lee. "If I come out with a win, great. If not, otherwise it'll be just another great experience for me and another good week under my belt."
"At the end of the day, I try to birdie every single hole," Vu added. "If I just kind of keep it like a one-track mind thing, then I'll be okay."
HENSELEIT CHASES ANOTHER TOP-5 FINISH AT AMAZINGCRE PORTLAND CLASSIC
In her third appearance in the AmazingCre Portland Classic, Esther Henseleit is looking to improve on her T5 finish at last year's event and earn her first LPGA Tour victory. However, she's never played 72 holes at Columbia Edgewater Country Club. The tie for fifth came at Oregon Golf Club and she has only played 54 holes in this event the last two years due to weather issues. This Sunday, she'll have to play 18 more go score low as she sits two strokes out of the lead after her third-round 71. Following her 8-under 64 on Friday, Henseleit had trouble finding her form during the third round, carding three bogeys and four birdies.
"I started pretty solid. Some pretty average pars to start off with. Then yeah, had a bogey on 4 because I was kind of blocked out by the tree after my drive," said Henseleit. "Then had some good chances, made some birdies, and yeah, in the end, just again, two bad shots, but kind of left me out of position, and then two more bogeys."
The German golfer earned a spot in Saturday's lead group thanks to fantastic putting in the second round. According to the KPMG Performance Insights, Henseleit made seven putts outside of 10 feet in round two, much better than her season average of 1.83 per round.
"I had many chances, but they were not gimmes. I didn't have like a tap-in birdie at all," Henseleit said after her round on Friday. "I holed some really good putts. Yeah, like four, five, six good putts and, I don't know, I guess my caddie did a good job because I always had pretty straight uphill putts."
Henseleit's best finish this season was a tie for 12th in Thailand early this year, but she's since struggled on the Tour. Her game, she said, is in a good place but her scores haven't been as low as she hoped. Hovering above the cut line each week has affected her mentality, she said after Friday's round, but as a two-time LET champion she knows she has what it takes to win.
"I know that I can shoot really low rounds on Sundays to win," she said. "There's so many girls around the lead, so I guess it's going to be like around 20 people still playing for the win. So, just try to go out and shoot something low and see if it's (my) day tomorrow."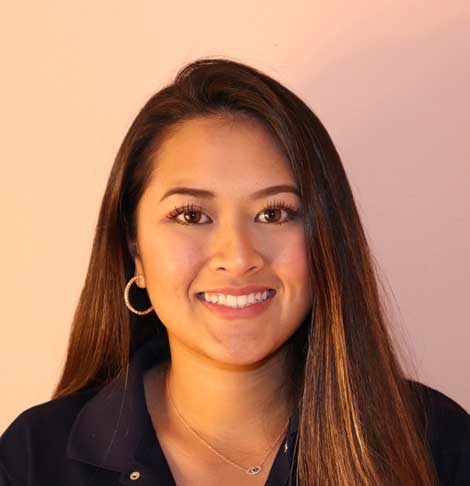 PLAYER NOTES
Rolex Rankings No. 76 Andrea Lee (72-64-67)
She hit 13 of 14 fairways and 14 of 18 greens with 27 putts
This is Lee's 16th event of the 2022 LPGA Tour season; she has three top-10 finishes, with a best result of fourth at the Bank of Hope LPGA Match-Play presented by MGM Rewards
This is Lee's third season on the LPGA Tour; she has five career top-10 finishes, with three coming this year
This is Lee's third appearance in the AmazingCre Portland Classic; her best finish is a tie for 20th in 2021
Won the 2022 Casino Del Sol Golf Classic on the Epson Tour
Reached the World No. 1 ranking in her amateur career on the World Amateur Golf Rankings (WAGR) and won the Mark H. McCormack Medal in August 2019, which recognizes the top player in the WAGR
Played collegiately for Stanford University and is one of the most decorated golfers in school history, tying the school record with eight individual titles
Rolex Rankings No. 21 Ayaka Furue (67-69-67)
She hit 14 of 14 fairways and 15 of 18 greens with 28 putts
This is Furue's 21st event of the 2022 LPGA Tour season; she won the Trust Golf Women's Scottish Open and was runner-up at the Bank of Hope LPGA Match-Play presented by MGM Rewards
This is Furue's rookie season on the LPGA Tour and her first appearance in the AmazingCre Portland Classic
She has seven wins on the JLPGA Tour
As an amateur, she won the 2019 Fujitsu Ladies on the JLPGA and turned pro shortly afterward
Rolex Rankings No. 56 Lilia Vu (68-66-69)
She hit 11 of 14 fairways and 14 of 18 greens with 26 putts
This is Vu's 18th event of the 2022 LPGA Tour season; she finished third at the Bank of Hope LPGA Match-Play presented by MGM Rewards and has four other top-10 finishes
This is Vu's second full season on the LPGA Tour; she has five career top-10 finishes, all in 2022
This is Vu's first appearance in the AmazingCre Portland Classic
Three-time Epson Tour winner in 2021 and won the 2021 Ascensus Race for the Card to regain LPGA Tour status for 2022
As a UCLA Bruin, was awarded 2018 PING WGCA Player of the Year, Pac-12 Conference Golfer of the Year and Honda Award finalist, also three-time WGCA First Team All-American and All-Pac 12 performer
First on the all-time UCLA career victory list with eight individual titles
SOCIAL MEDIA – #DriveOn
Tournament: @PortlandClassic (Twitter) @amazingcreportlandclassic (Instagram), #BeAmazing
LPGA: @LPGA, @LPGAMedia (Twitter), @lpga_tour (Instagram)
TV & STREAMING TIMES (all times Eastern on Golf Channel, golfchannel.com and the NBC Sports App)
COURTESY LPGA TOUR COMMUNICATIONS