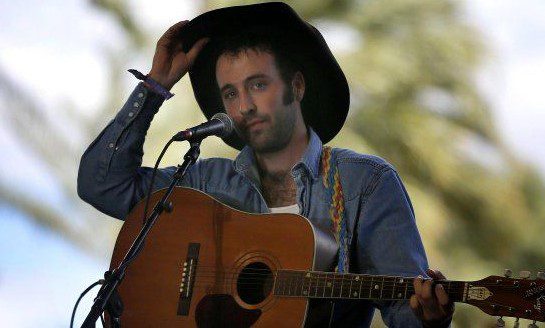 FROM WIKIPEDIA COMMONS
Luke Bell (January 27, 1990 – August 26, 2022) was an American country musician and singer-songwriter.[2][3] According to Rolling Stone, Bell "[played] classic honky-tonk with a wink and a yodel that summons the sleeping ghosts of country better than any voodoo spell ever could".[4]
EARLY LIFE AND CAREER
Bell was born in Lexington, Kentucky, and raised in Cody, Wyoming.[5] He attended Cody High School, graduating in 2008. Bell briefly attended college in Laramie, Wyoming, before dropping out.[6]
HIS DEATH
While in Tucson, Arizona, Bell disappeared on August 20, 2022, while his friend went out to eat.[17] He was found dead in Tucson nine days later, not far from where he disappeared, aged 32. Bell suffered from severe bipolar disorder and had recently changed medication for treatment prior to his death.[18][19]
His family released a statement a few days later confirming his bi-polar disorder contributed to his death. However, they did not give a specific cause of his death.[20] On September 18, 2022, the Pima County Medical Examiner's Office announced that Bell had died from fentanyl intoxication on August 26.[1]
On September 21, the official ruling came out on Bell's death. Drug paraphernalia was also found.
"In consideration of the known circumstances surrounding this death, the available medical history, and the examination of the remains, the cause of death is ascribed to fentanyl intoxication," the Pima County Medical Examiner's Office wrote in the report. "The manner of death is accident."