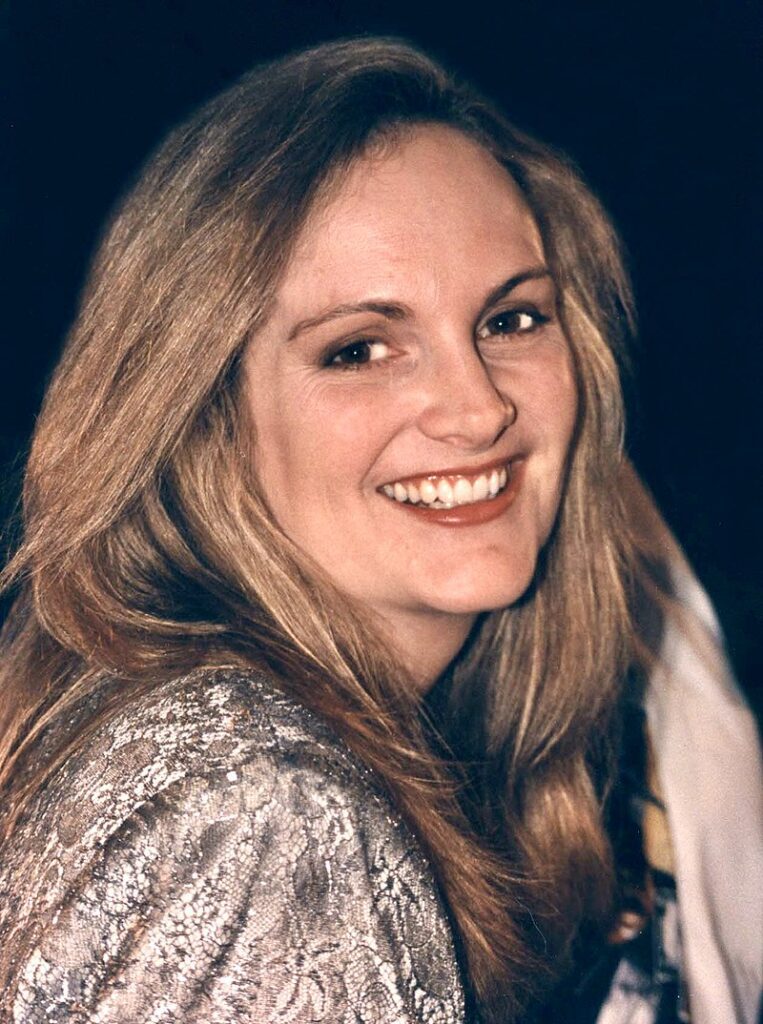 FROM WIKIPEDIA COMMONS
Patricia Campbell Hearst (born February 20, 1954] is the granddaughter of American publishing magnate William Randolph Hearst. She first became known for the events following her 1974 kidnapping by the Symbionese Liberation Army. She was found and arrested 19 months after being abducted, by which time she was a fugitive wanted for serious crimes committed with members of the group. She was held in custody, and there was speculation before trial that her family's resources would enable her to avoid time in prison.
At her trial, the prosecution suggested that Hearst had joined the Symbionese Liberation Army of her own volition. However, she testified that she had been raped and threatened with death while held captive. In 1976, she was convicted for the crime of bank robbery and sentenced to 35 years in prison, later reduced to 7 years. Her sentence was commuted by President Jimmy Carter, and she was later pardoned by President Bill Clinton.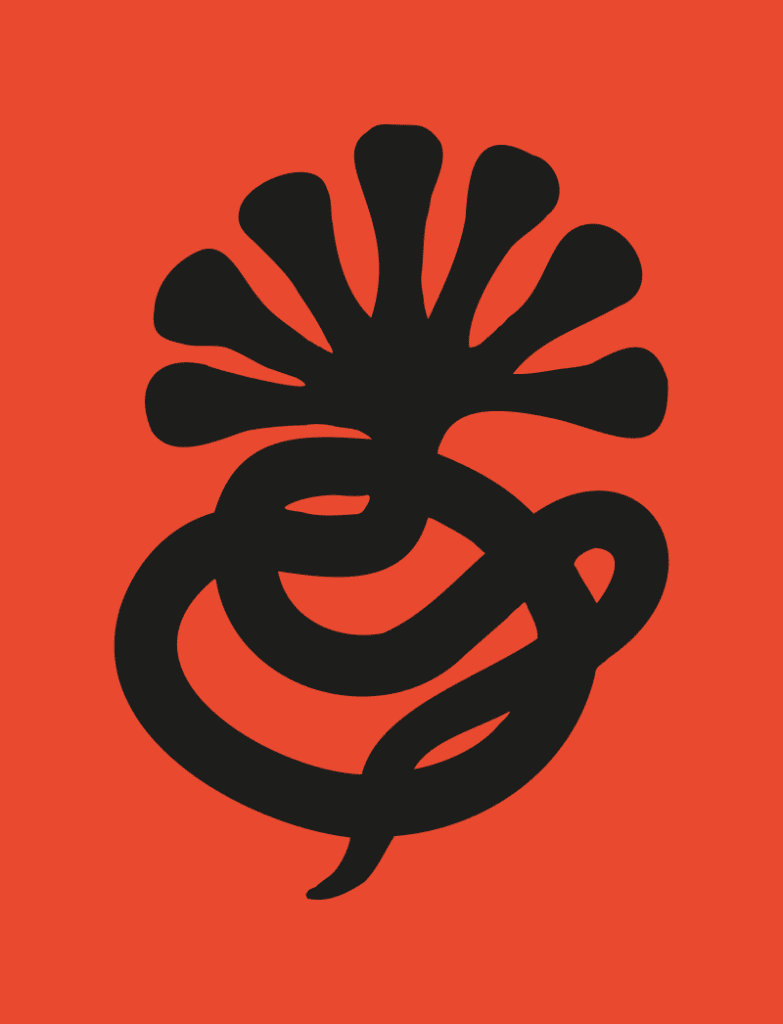 FROM WIKIPEDIA COMMONS
The United Federated Forces of the Symbionese Liberation Army (SLA) was a small, American far-left organization active between 1973 and 1975; it claimed to be a vanguard movement. The FBI and American law enforcement considered the SLA to be the first terrorist organization to rise from the American left. Six members died in a May 1974 shootout with police in Los Angeles. The three remaining fugitives recruited a few new members, but nearly all of them were apprehended in 1975 and prosecuted.
The pursuit and prosecution of SLA members lasted until 2003, when former member Sara Jane Olson, another fugitive, was convicted and sentenced for second-degree murder during the SLA 1975 bank robbery in Carmichael, California.
During its active years from 1973 to 1975, the group murdered civilians and police officers, committed armed bank robberies, and attempted bombings, among other violent crimes. Its spokesman was escaped convict Donald DeFreeze, but Patricia Soltysik and Nancy Ling Perry, young, middle-class women, were believed to share the leadership.
The SLA's first notorious act was the assassination of Marcus Foster, the black Superintendent of Oakland Public Schools, and wounding of his deputy Robert Blackburn in November 1973. The SLA had misunderstood issues in Oakland, and this murder alienated leftists and many in the black community, who admired Foster for his work.
In January 1974 two members, Russell Little and Joseph Remiro were arrested and charged with the murder. They were convicted in 1975 and sentenced to life in prison. Little was later retried on appeal, acquitted, and released.
In February 1974 the SLA became internationally known for kidnapping heiress Patty Hearst; they abducted the 19-year-old from Berkeley, California. About two months later Hearst released taped messages announcing that she had joined the SLA. In April 1974 the SLA committed armed robbery of a bank in San Francisco. They split up after that. In May 1974 six founding members died at a house in Los Angeles, the result of a shootout with the LAPD and a fire at the house.
Emily and William Harris, a married couple who were founding members, remained at large as fugitives with Hearst. Claiming to lead the SLA, they later picked up a few more members and committed more crimes, including the 1975 armed robbery of a bank in Carmichael, California, in which a customer was killed. Most were apprehended in 1975 and brought to trial; most accepted plea deals and served several years in prison. As of 2017, all but one of the surviving SLA members have been released from prison. Joe Remiro remains incarcerated. Little said that Soltysik, Perry, and DeFreeze were the ones who shot Foster and Blackburn. They died in the 1974 shootout in Los Angeles.
TODAY'S ALMANAC
Question of the Day
Are rose hips a source of vitamin C?
Yes, they are. You can use rose hips in jam, soup, syrup, and the popular rose hip tea. Some varieties contain more than 20 times the amount of vitamin C found in citrus fruits.
Advice of the Day
Pick pears when the fruit has a faint yellow blush but is still green.
Home Hint of the Day
You can lay a new roof of asphalt shingles over one existing layer but not more than one. Too many layers of shingles add a lot of weight to the roof and may cause it to sag or cave in.
Word of the Day
Perigean Tide
A monthly tide of increased range that occurs when the Moon is at perigee (closest to Earth).
Puzzle of the Day
In schools I'm met with every day; transposed you've stories fraught with wonder; again transposed, I'm small, you'll say; and again, you'll learn to rob and plunder. (What word fits the first clue, and when rearranged, fits the others?)
Slate – tales – least – steal
Born
Samuel Johnson (author) – 1709
Elmer Henry Maytag (manufacturer) – 1883
Archie Grey Owl" Belaney" (conservationist) – 1888
Harold Clurman (director) – 1901
Greta Garbo (actress) – 1905
Jack Warden (actor) – 1920
Frankie Avalon (singer & actor) – 1939
Fred Willard (actor) – 1939
Darryl Sittler (hockey player) – 1950
Jada Pinkett Smith (actress) – 1971
James Marsden (actor) – 1973
Alison Lohman (actress) – 1979
Died
Jimi Hendrix (musician) – 1970
Katherine Anne Porter (author) – 1980
Vitas Gerulaitis (tennis player) – 1994
Ernie Coombs (children's entertainer, Mr. Dressup) – 2001
Bullet Bob Hayes (Olympic gold medalist and football player) – 2002
Events
Christopher Columbus landed in what is now Costa Rica– 1502
New Hampshire territory separated from Massachusetts– 1679
The cornerstone for the U.S. Capitol building in Washington, D.C., was laid– 1793
The first edition of The New York Daily Times" went on sale. The paper later dropped "Daily" from its title"– 1851
Shirley Temple made her film debut, at the age of 3, in War Babies– 1932
First nighttime skywriting in the U.S.– 1937
Central Intelligence Agency (CIA) founded– 1947
What had previously been The Toast of the Town on CBS TV since 1948 became The Ed Sullivan Show– 1955
Final day of streetcar service in Winnipeg, Manitoba– 1955
The UN accepts East Germany, West Germany and the Bahamas as members– 1973
Fugitive Patty Hearst was arrested in San Francisco after spending more than six months with the Symbionese Liberation Army– 1975
Cosmonaut Arnaldo Tamayo Méndez first Latin American in space– 1980
George Meegan finished an almost seven-year long walk, from the tip of South America to the Arctic Ocean at Prudhoe Bay, Alaska– 1983
Aquarium of the Bay in California reported that an angel shark had been born– 2007
Weather
The Great Miami Hurricane brought 27.61 inches of rain and winds over 135 mph to Miami, Florida– 1926
Hurricane Hugo hit Puerto Rico– 1989
Hurricane Isabel made landfall on the East Coast of the United States– 2003
COURTESY www.almanac.com