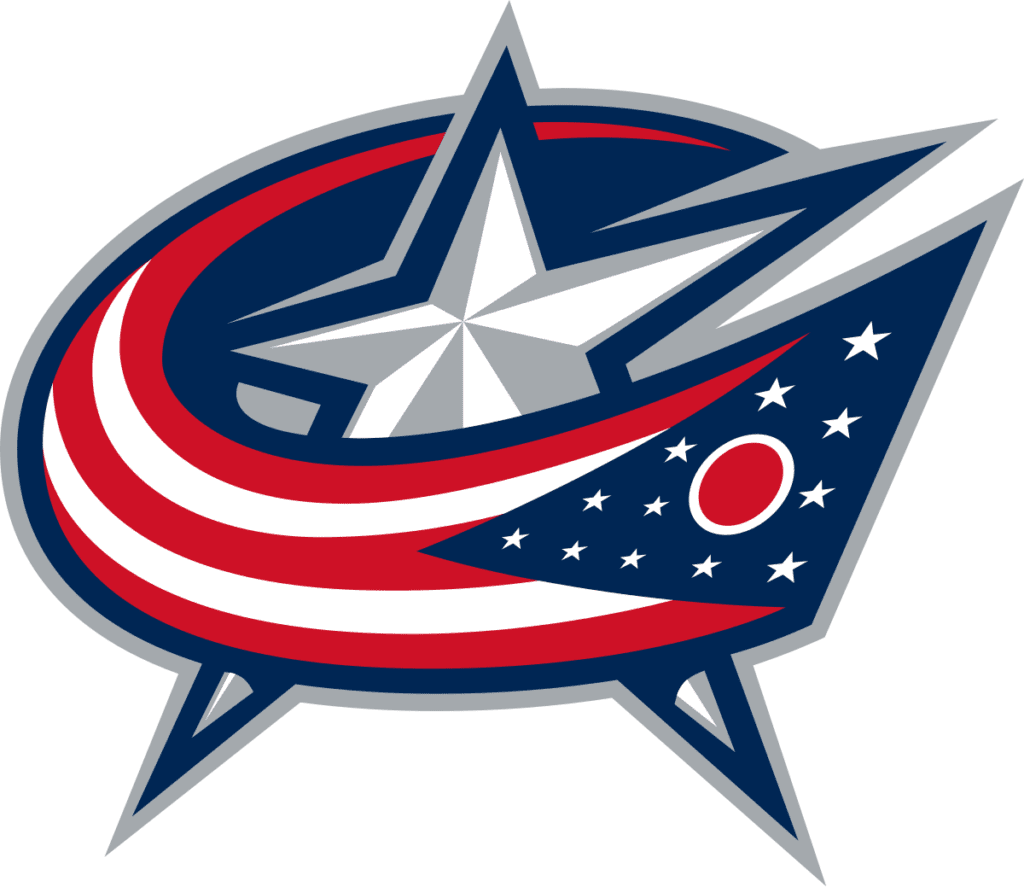 COLUMBUS, OHIO – The Columbus Blue Jackets will begin preparations for the 2022-23 National Hockey League season at the Annual NHL Prospect Tournament to be held from September 15-19 at the Center Ice Arena in Traverse City, Michigan.  There will be 22 players participating in the tournament.
This year will mark Columbus' 20th appearance at the NHL Prospect Tournament in Traverse City.  The Blue Jackets have won the tournament title on five occasions, capturing the Matthew Wuest Memorial Cup in 2005, 2006, 2014, 2015 and 2018.  This year's participating clubs will include the Blue Jackets along with the Dallas Stars, Detroit Red Wings, St. Louis Blues and Toronto Maple Leafs.  Practice sessions and tournament games will be held on the facility's two sheets of ice – David's Rink and Molon Rink – located at 1600 Chartwell Drive, Traverse City, Michigan, 49686 (Phone – 231/933-7465). 
Thursday, Sept. 15
3 p.m. – at St. Louis Blues (Molon Rink) 
Friday, Sept. 16
3 p.m. – vs. DETROIT RED WINGS (Molon Rink)
Saturday, Sept. 17
No Practice Scheduled
Sunday, Sept. 18
2 p.m. – at Toronto Maple Leafs (Molon Rink)
The Blue Jackets will be coached in Traverse City by Trent Vogelhuber, head coach of the Cleveland Monsters, the club's American Hockey League affiliate. The rookie camp roster features 22 players, including 13 that were selected by the club via the NHL Draft. Leading the group of prospects will be three of the club's first round picks from recent drafts – 2022 first round picks David Jiricek (6th overall) and Denton Mateychuk (12th overall) as well as 2021 first round selection Kent Johnson (5th overall). Other drafted players scheduled to participate in the tournament include: 2022 – Luca Del Bel Belluz, Jordan Dumais; 2021 – Stanislav Svozil, James Malatesta, Ben Boyd, Martin Rysavy; 2020 – Ole Julian Bjorgvik-Holm, Samuel Knazko, Mikael Pyyhtia; 2018 – Kirill Marchenko.
The roster also features two players who signed entry level contracts with the club in 2022 with Marcus Bjork and Jet Greaves.
Blue Jackets veterans and rookies will open the club's 22nd training camp, presented by OhioHealth, with medicals and fitness testing on Wednesday, September 21 with the first day of practice scheduled for the following day.  The Blue Jackets open preseason play on Sunday, September 25 with split-squad games against the Pittsburgh Penguins.  The teams will meet at PPG Paints Arena in Pittsburgh at 1 p.m. and at Nationwide Arena at 7 p.m.  The club will open the regular season on Wednesday, October 12 at the Carolina Hurricanes at PNC Arena before opening the home slate on Thursday, October 14 vs. the Tampa Bay Lightning at Nationwide Arena.
Single game tickets for all home games played at Nationwide Arena during the 2022-23 season are on sale now.  Full and partial season tickets for the Blue Jackets' 2022-23 campaign are currently available for purchase.  Information on all ticketing options can be obtained by calling (614) 246-3350 or visiting BlueJackets.com/ticketplans.
COURTESY CBJ COMMUNICATIONS