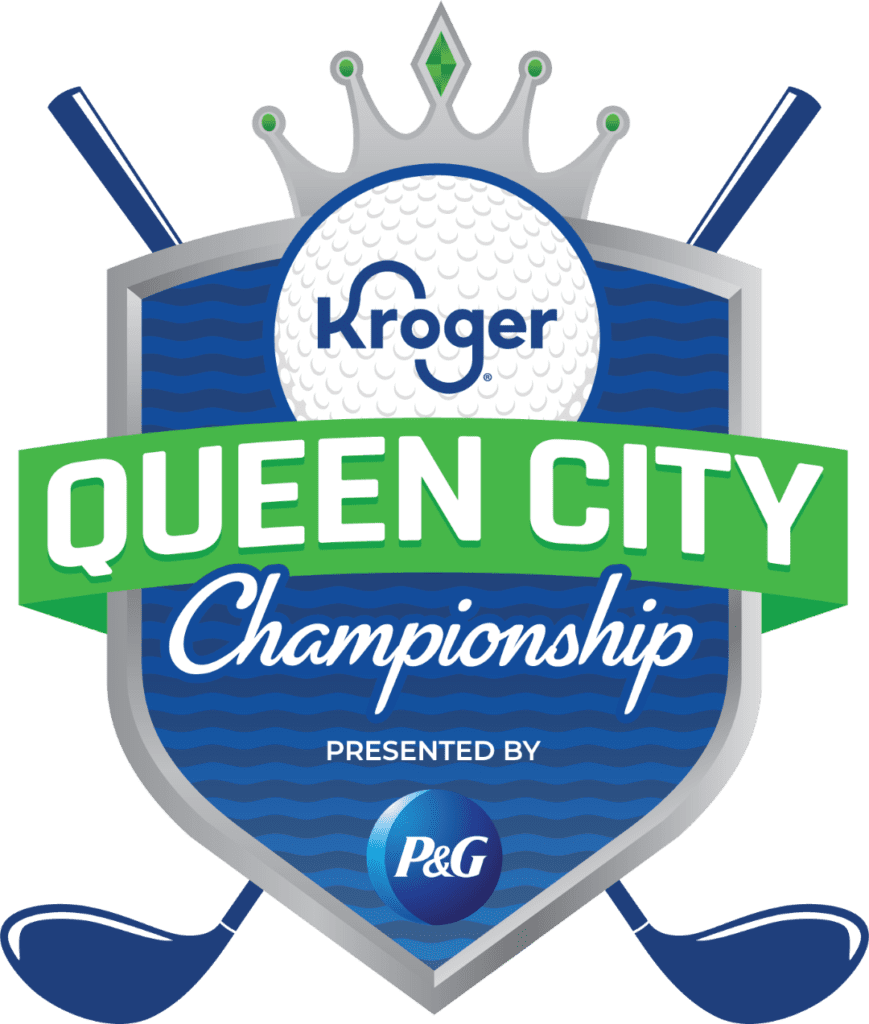 Kroger Queen City Championship presented by P&G
Kenwood Country Club (Kendale Course) | Cincinnati, Ohio | Sept. 8-11, 2022
Second-Round Notes
Sept. 9, 2022
Course Setup: 36-36—72; 6,292 yards (Scoring Average: R1: 71.807, R2: 71.223)
Weather: Mostly sunny skies with temperatures topping out in the mid-80s and SE winds from 6-14 mph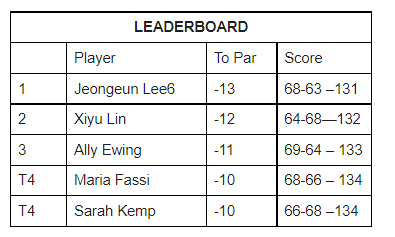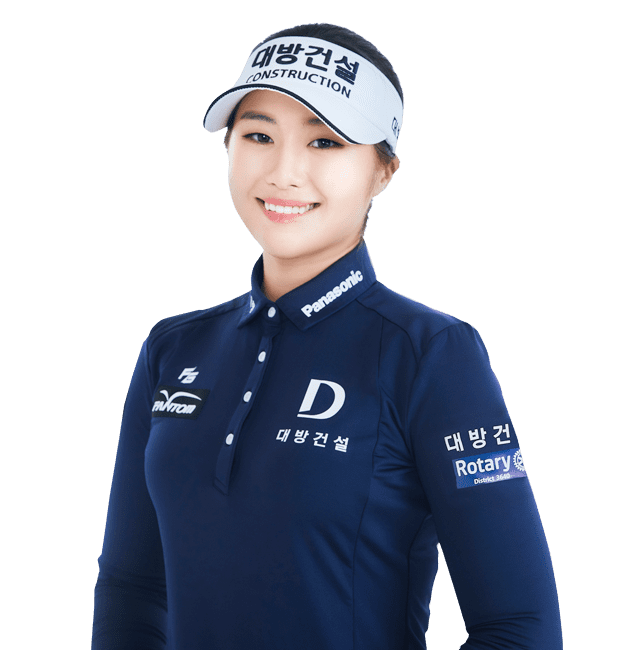 MAJOR CHAMPION JEONGEUN LEE6 LEAPFROGS LIN, HOLDS 36-HOLE LEAD IN CINCY
Eighteen-hole leader Xiyu Lin couldn't believe the round her playing partner Jeongeun Lee6 put together on Friday at the Kroger Queen Championship presented by P&G. Lee6 fired a bogey-free, 9-under 63, highlighted by four consecutive birdies she carded from holes 7-10, and tied her second-lowest career round on the LPGA Tour, which she last shot at the 2021 Walmart NW Arkansas Championship. She holds the 36-hole lead for just the third time in her career – Lee6 last did so at the 2021 Amundi Evian Championship – and her two-day total of 131 is now her second-best on the LPGA Tour, just four behind her record of 127 that also came at last year's Amundi Evian.
"It was good bogey-free round, and it's been a while I played bogey-free so I'm really satisfied with my game today," said the 2019 U.S. Women's Open presented by ProMedica winner. "Two more rounds, so I'm going to focus on my swing. I'm not comfortable with my swing, but it's getting better. And then last tournament in the final round my shots were good so I gained confidence last week and I can play comfortable this week."
Lee6 has had three top-10 finishes earlier this season that all came in three consecutive starts – a tie for ninth at the LPGA Drive On Championship at Crown Colony, a tie for fourth at the HSBC Women's World Championship and a tie for eighth at the Honda LPGA Thailand – but hasn't found herself in the top 10 since March. But as she looks ahead to the weekend, Lee6 is committed to sticking to the process, focusing specifically on her downswing. "I'm going to focus on downswing, same as today," she said. "And then just I want to focus on my process, not result. That's very important for me."
Playing with Lee6, 18-hole leader Lin backed up her opening 64 with a bogey-free, 4-under 68 to sit one back of the lead at -12. She hit 13 of 14 fairways for the second straight day along with 15 of 18 greens, and her two-day total of 132 is now her second-lowest on the LPGA Tour. Lin has had two top-five finishes and one additional top 10 throughout the 2022 season, and with another weekend in contention on tap, she's looking to just keep firing low numbers, especially with the scorable conditions that many players are taking advantage of.
"The golf tournament doesn't finish in one day so I told myself I have to keep going today," said Lin. "This course, everybody has a chance and it is what it is. Perfect example today, Lee6, she just had a fabulous day and shot 9-under. There is challenging holes, but also there is lots of opportunity out there. You just have to look forward and keep going."
PLAYER NOTES
Rolex Rankings No. 43, Jeongeun Lee6 (1, 66-63)
She hit 12 of 14 fairways and 14 of 18 greens, with 23 putts
Lee6's 63 ties her second-lowest 18-hole score, which she last recorded in the second round at the 2021 Walmart NW Arkansas Championship; her career-best is a 61, carded in the second round of the 2021 Amundi Evian Championship
Her 131 is a new second-best 36-hole score; her career best is a 127, recorded at the 2021 Amundi Evian Championship where she finished in second
This is Lee6's 16th event of the 2022 season; she's carded three top-10 finishes, including a season-best T4 at the HSBC Women's World Championship
This is her fourth season on the LPGA Tour; she's an LPGA Tour winner and major champion after winning the U.S. Women's Open presented by ProMedica
In 2019, Jeongeun Lee6 won the Louise Suggs Rolex Rookie of the Year
Lee6 earned medalist honors at the inaugural LPGA Q-Series to first earn status for the 2019 season
She is a six-time winner on the KLPGA, including two wins in 2018
FROM WIKIPEDIA COMMONS
Lee Jeong-eun (Korean: 이정은; Hanja: 李晶恩) (born 28 May 1996) is a South Korean professional golfer who currently plays on the LPGA Tour and the LPGA of Korea Tour. For scoring purposes, she is called Jeongeun Lee6 to differentiate herself from other Korean LPGA golfers with that name, including the older Jeongeun Lee5.
SOCIAL MEDIA: #DRIVEON
Tournament: @QueenCityLPGA (Twitter), @queencitylpga (Instagram), @QueenCityChampionship (Facebook); #queencitylpga
LPGA Tour: @LPGA and @LPGAMedia (Twitter), @lpga_tour (Instagram)
COURTESY LPGA TOUR COMMUNICATIONS