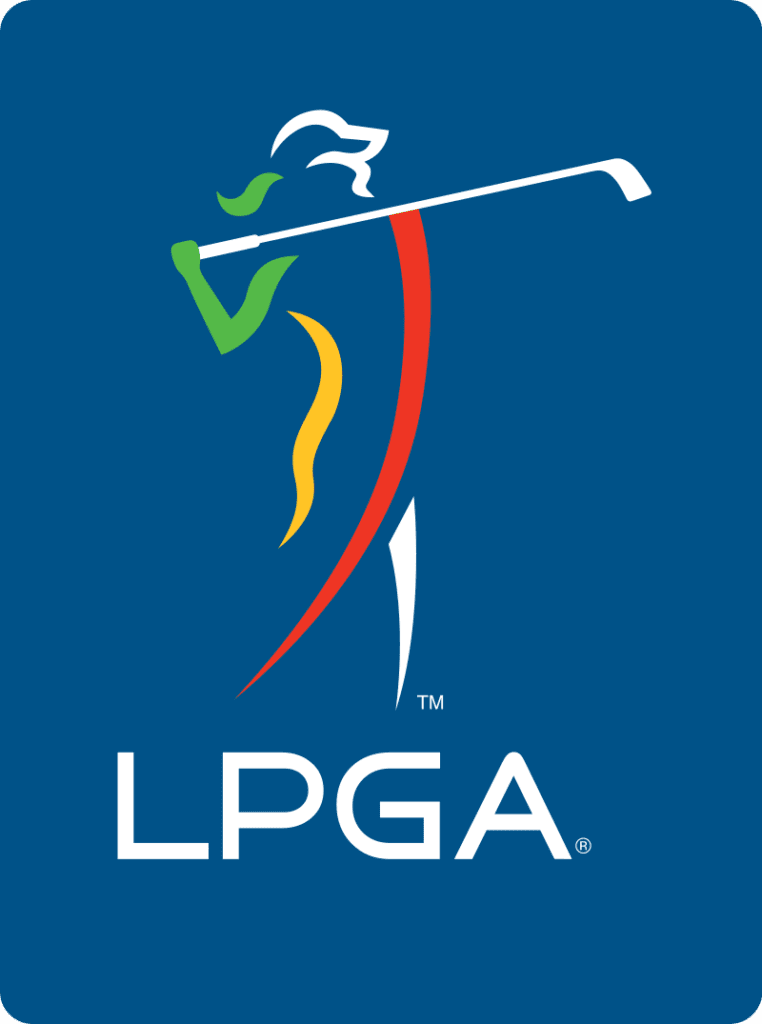 Dana Open presented by Marathon
Highland Meadows Golf Club| Sylvania, Ohio| Sept. 1-4, 2022
Third-Round Notes
Sept. 3, 2022
Course Setup: 34-37—71, 6,454 yards
Scoring Averages: R1 – 70.960; R2 – 70.612; R3 – 69.013
Weather: Partly cloudy skies this morning giving way to increasing clouds throughout the afternoon; temperatures peaking in the mid-80s this afternoon with peak winds SW around 6-12 mph

LUCY LI CARRIES LEAD INTO SUNDAY AT DANA OPEN PRESENTED BY MARATHON
With 18 holes left to play, Lucy Li is looking to add another accolade to her young resume at the Dana Open presented by Marathon. Li battled on a hot and humid day in Sylvania to maintain her lead from Friday, following her second-round 64 with a Saturday 67 to sit one stroke ahead of the pack at -14. Her 199 is her first 36-hole score on Tour below 200, besting her previous record that was set at the 2022 Honda LPGA Thailand where she finished T12.
The American, who has two professional wins on the Epson Tour in 2022, said she battled a few nerves on the first tee, getting off to a rocky start with bogeys on Nos. 1 and 7. Instead of faltering, Li rebounded with a birdie on No. 8 and continued to pick up speed after the turn.
"Birdieing 10, that was a good one. And then I think the birdie on 14, the par 3, was huge because I just missed a short putt the hole before, and so I was a little bit upset about that. It was nice to get one back there. A little bit of a longer putt. Kind of made up for the putt before," said Li. "So it was just good to keep the momentum going."
Li would go on to birdie two of her last three holes, Nos. 16 and 17, before stepping off the final green at Highland Meadows Golf Club with the clubhouse lead. Although she's already secured her LPGA Tour card for 2023 through the Epson Tour top 10, Li could accept immediate Membership with a win on Sunday and become the season's ninth Rolex First-Time Winner. The 19-year-old would also be the second winner under the age of 20 this season, following 2022 rookie Atthaya Thitikul in her victory at the JTBC Classic presented by Barbasol, and is currently sitting in a place she never expected to be in so soon in her professional golf career.
"It's been a kind of a whirlwind couple of months. Definitely didn't expected to be here a couple months ago, so I'm just really grateful to be here and have this opportunity," said Li. "Whatever happens tomorrow will happen."
Lurking behind Li are LPGA Tour winners Caroline Masson and Lexi Thompson in a tie for second at -13 after both players carded 6-under 65s. Masson went bogey-free for the second straight day, making three birdies on her first nine holes and three coming in on 16, 17 and 18. A victory on Sunday would be six years to the day since she last won on Tour at the 2016 Manulife Classic.
Thompson's round was highlighted by an eagle on No. 9 and three birdies at 15, 16 and 17 that got her into Sunday's final group alongside the youngster Li, who bested Thompson's record at the 2014 U.S. Women's Open presented by ProMedica by becoming the youngest qualifier in the major championship's history.
"I played with her a little bit. Not so much out here, but I think everybody knows how amazing of a player she is. I think she's broken every record," said Thompson. "Just speaks wonders to the amount of work that she's put into her game, just the amount of talent she has. So I'm really looking forward to playing with her tomorrow, and hopefully just be a lot of birdies to be made."
Seven players sit in a tie for fourth at -11, including defending champion Nasa Hataoka and 2019 Dana Open winner Sei Young Kim, who had a near albatross that led to an easy eagle putt on No. 18. "The tee shot little pulled it and it was miss it left bunker so I had good luck. And then from the second shot to the pin is 200 meters, and then if I hit over the pin it's no chance to make the birdie, so I had to pitch front edge. I hit solid and pitch front edge and it was almost make it," said Kim. "I'm very happy to do that. I never had an albatross in my life, so it was close."
Lydia Ko is also among that star-studded group. First off No. 10 in the morning wave, Ko's 64 put her in prime position just three shots back of Li to potentially earn the 18th victory of her LPGA Tour career. "Every day is a new day. You never know what's going to happen," said Ko. "I just got to focus on my game and have fun out there and see what happens after the end of tomorrow."
WITH A WIN
Lucy Li could accept immediate LPGA Tour Membership; her 500 CME Points and earnings from the Dana Open would then become official, and she would become a 2022 Tour rookie
Li would become the season's ninth Rolex First Time Winner, and the fifth consecutive, dating back to Ayaka Furue at the Trust Golf Women's Scottish Open
It would tie for third-highest First-Time winners in a season, and be only the fifth time in the Tour's history where there were at least nine different First-Time Winners in one year
A fifth-consecutive Rolex First-Time Winner would be a new record on the LPGA Tour; the current record is four, achieved four times including this season
Lexi Thompson would earn her first victory since the 2019 ShopRite LPGA Classic presented by Acer and the 12th of her career
Thompson would become the 47th player in the Tour's history with at least 12 wins in her career; she would also slide into a tie for 45th on the All-Time Wins List with Ariya Jutanugarn and Sei Young Kim
Thompson or Li would be the seventh different American to win in 2022, and first since Jennifer Kupcho and Lizette Salas at the Dow Great Lakes Bay Invitational
Caroline Masson would earn her second Tour victory and first since the 2016 Manulife LPGA Classic, which she won on September 4, 2016 (over 2,190 days ago)
Masson would be the first player from Germany to win twice in Tour history; only three other German players have one victory: Tina Fischer (2001), Sandra Gal (2011) and Sophia Popov (2020), the last German winner on Tour
LEXI THOMPSON TIED FOR SECOND AHEAD OF SUNDAY IN SYLVANIA
It was another round in the 60s for Lexi Thompson on Moving Day at the Dana Open presented by Marathon, one that has propelled her into a tie for second with 18 holes to go. The 11-time LPGA Tour winner fired a sporty 6-under 65 on Saturday at Highland Meadows Golf Club, a round that was highlighted by an eagle on the par-4 ninth and five birdies including three in a row on holes 15, 16, and 17. Tied with Germany's Caroline Masson at -13, Thompson sits one back of two-time Epson Tour winner Lucy Li who holds the 54-hole lead at -14 and is looking to capture her first win since the ShopRite LPGA Classic presented by Acer in 2019.
"No. 9, they moved it up quite a bit to make it drivable for us. I think it was actually only my second drive of the first nine, and I hit it very good. Ended up rolling about 20 feet just short of the hole and made it and walked off with a 2. On my stat card, I'm like, driver, green, in the hole. I'm like that's weird, on a par-4," said Thompson of her fourth eagle of the season. "I'm sure there will be a few more tucked pins, but at the same time, a few accessible ones, so be able to go low and make those birdies out there. So just hit the fairways and give myself those birdie opportunities. Hopefully a good amount drop. All I can do is focus on my game and emotions and see where that takes me."
It's the sixth time this season Thompson has been within five of the lead entering the final round, and in her seven previous Dana Open starts, she's had three top-five finishes – two runner-up results in 2017 and 2019 and a tie for third in 2013. She's been striking it well so far this week and continued that in round three, hitting 12 of 14 fairways and 15 of 18 greens, and her performance with the flatstick has also been solid with Thompson needing less than 30 putts per round over the last three days. But while everything seems to be leaning in her favor, veteran Thompson knows better than to get ahead of herself and will just be taking Sunday as it comes, no matter the final result.
"I go into every tournament wanting to win," said Thompson. "It has not worked out the way I want it to in a few events, but that's golf. I think you never lose; you're always learning. That's what I've taken from those experiences. There is always something to build on and learn from those days. It's golf. It's a crazy game. It can be with you one day and not the next. So just (need to) hit the fairways and give myself those birdie opportunities. Hopefully a good amount drop. All I can do is focus on my game and emotions and see where that takes me."
CAROLINE MASSON WITH BACK-TO-BACK BOGEY-FREE ROUNDS AT DANA OPEN PRESENTED BY MARATHON
Germany's Caroline Masson muscled her way into a tie for second with major champion Lexi Thompson after carding a second-consecutive bogey-free round on Moving Day at the Dana Open presented by Marathon. The 33-year-old fired a 6-under 65 on Saturday, making birdies on Nos. 5, 6, and 8 on the front nine and then recorded three more in her last three holes. The score is her lowest of the 2022 season and her 54-hole total of 200 is now the second lowest of her LPGA Tour career. This is the first time this season that Masson has been within five of the lead entering the final round and she's been impressed with her play so far this week in Sylvania, giving a lot of credit to her ability to remain patient on the greens.
"Really nice to finish with three birdies. I think I did the same thing as yesterday: stayed patient, waiting for the putts to drop. I hit a really good second shot into 16 to probably six feet, so good chance there," said Masson. "Both 17 and 18 now had really good tee shots; hit the green in two both times, so actually had eagle putts. You're hoping for one of them maybe to fall in but hit two good putts, and easy birdies are always nice."
It hasn't been Masson's best year on the LPGA Tour. She's missed eight cuts in 18 starts with her best stroke-play result coming at the Meijer LPGA Classic for Simply Give, where she finished tied for 12th. But Highland Meadows Golf Club is a course that Masson tends to play exceptionally well – she finished T5 in both 2019 and 2021 – and it's that fact coupled with her stellar putting performance this week that could make all the difference as the German looks to capture her first win in six years on the same day that she captured her maiden LPGA Tour title.
"You want to get the first win, and once you get that, I think the second one is maybe even harder," said Masson who was last victorious at the 2016 Manulife LPGA Classic. "But at the same time, I'm really pretty chill about everything. Yes, I want to win. That's what I work for. That's what I work towards. But I'm not going to think about that much tomorrow. It's just about going through the motions, doing the same things, and obviously, I like those numbers so I'm going to take that and try it run with it tomorrow."
Rolex Rankings No 161, Lucy Li (68-64-67)
Li hit 10 of 14 fairways and 14 of 18 greens, with 28 putts
Li's 199 is a new career-low 54-hole score on Tour; her previous best was 200, recorded at the 2022 Honda LPGA Thailand
Her second-round 64 tied her career-low 18-hole score on the LPGA Tour; she recorded it one other time, in the third round of the 2022 Honda LPGA Thailand
This is Li's first appearance in the Dana Open presented by Marathon; she earned her way into the field following her T9 finish at the CP Women's Open
This is her 11th LPGA Tour appearance since 2014; her finish at the CP Women's Open is a career-best, and she's also notched three additional top-16 finishes on Tour
Li has clinched her 2023 LPGA Tour card through her performance on the Epson Tour this season; she's won twice this year and notched four additional top-10 finishes
She turned professional in 2019
As an amateur, Li got to No. 3 in the World Amateur Golf Ranking; she won the 2016 Junior PGA Championship and was a two-time member of the U.S. Junior Ryder Cup team (2016, 2018), U.S. Junior Solheim Cup (2017, 2019) and the 2018 U.S. Curtis Cup team
In 2014, she became the youngest to qualify for the U.S Women's Open (11), surpassing Lexi Thompson's record of 12 years, 4 months and 18 days from 2007; she was 11 years, 8 months and 19 days when she teed it up at Pinehurst
Rolex Rankings No. 7 Lexi Thompson (66-69-65)
She hit 12 of 14 fairways and 15 of 18 greens, with 29 putts
Thompson's 200 is her new season-best 54-hole score; her career-best is 194, carded at the 2021 Pelican Women's Championship
This is her eighth appearance at the Dana Open presented by Marathon; she's recorded two runner-up performances in 2017 and 2019 along with a tie for third in 2013
This is Thompson's 13th event of 2022; she's recorded six top-10 finishes this season, including three runner-up performances at the LPGA Drive On Championship at Crown Colony, Cognizant Founders Cup and KPMG Women's PGA Championship
This is her 11th season on the LPGA Tour; she's earned 11 wins, her most recent being at the 2019 ShopRite LPGA Classic
She is a two-time Olympian represented the United States; she finished T19 at the 2016 Rio Olympics and 33rd at the 2020 Tokyo Olympics
She's a three-time member of Team USA at International Crown (2014, 2016, 2018)
Thompson is a five-time member of the U.S. Solheim Cup Team (2013, 2015, 2017, 2019, 2021)
In 2017, she earned the Vare Trophy for lowest scoring average on Tour
Rolex Rankings No. 82 Caroline Masson (68-67-65)
Masson hit nine of 14 fairways and 14 of 18 greens with 28 points
Her 200 is one off her career-best, 199, set at the 2021 Honda LPGA Thailand
This is Masson's sixth appearance at the Dana Open presented by Marathon; her best career finish in the event is a tie for fifth, earned in 2019 and 2021
This is her 19th event of 2022; her season-best finish is a tie for ninth from the Bank of Hope LPGA Match-Play
This is Masson's 10th season on Tour; she has earned one win, at the 2016 Manulife Classic, and 29 additional top-10 finishes
She is an Ladies European Tour winner, nabbing a title at the 2012 South African Women's Open
She is a two-time Olympian representing Germany; she earned a tie for 21st at the 2016 Rio Olympics and tie for 40th at the 2020 Tokyo Olympics
Masson is a four-time European Solheim Cup Team member (2013, 2015, 2017, 2019)
She played collegiate golf at Oklahoma State University before turning pro in December 2009
As an amateur, she was a two-time member of the European Junior Solheim Cup team (2005, 2007)
SOCIAL MEDIA: #DRIVEON
Tournament: @danaopenlpga (Twitter, Instagram), #DanaLPGAOpen
LPGA: @LPGA, @LPGAMedia (Twitter); @lpga_tour (Instagram)
TV & STREAMING TIMES (all times Eastern on Golf Channel, golfchannel.com and the NBC Sports App)
Sunday, Sept. 4 – 12:30-3:30 p.m.*
*updated airtimes due to potential weather
TOURNAMENT SCORING RECORDS
18 holes: 60, Paula Creamer, first round, 2008
36 holes: 125, Paula Creamer, 2008
54 holes: 194, Nasa Hataoka, 2021
72 holes: 261 (-23), Se Ri Pak, 1998
COURTESY LPGA TOUR COMMUNICATIONS