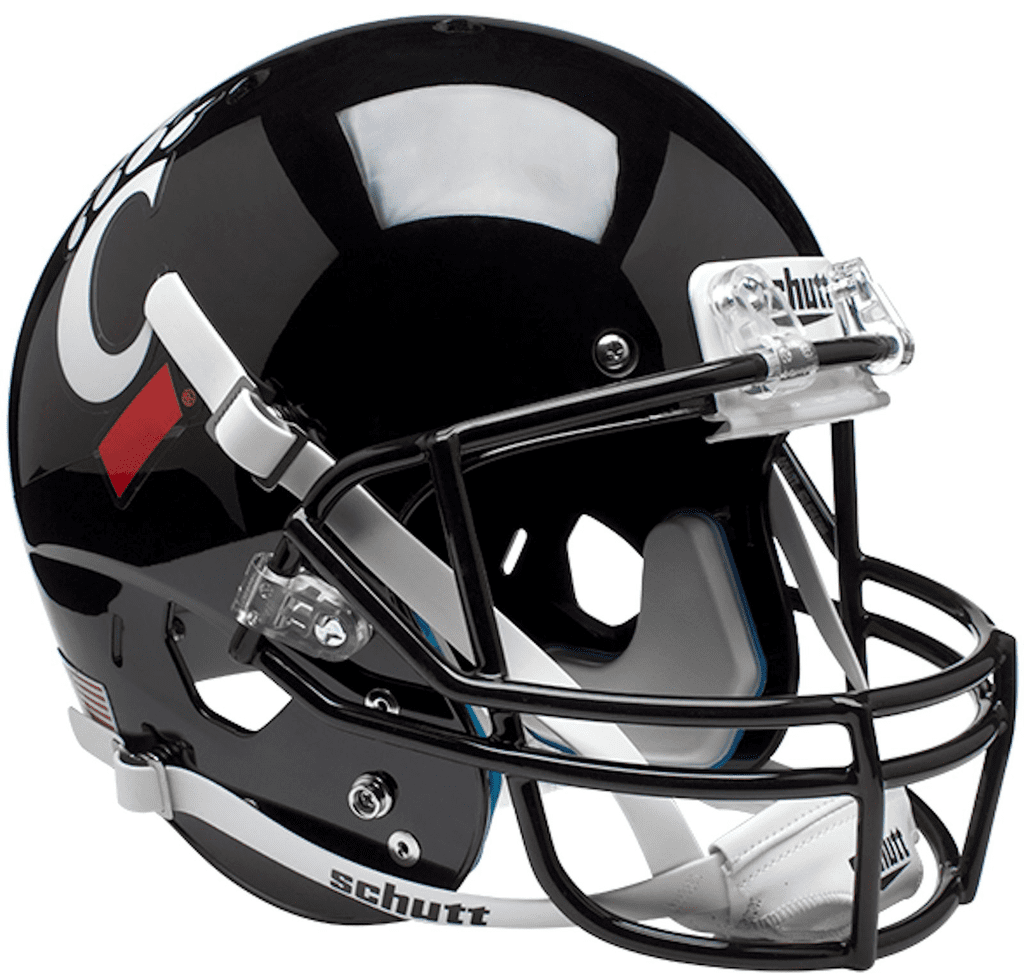 The 2022 Cincinnati football season will kick off Saturday when the No. 22 Bearcats head south to face No. 19 Arkansas. Kickoff is set for 3:30 p.m. on ESPN.
This marks the first all-time meeting between the schools.
Led by Fickell, the reigning consensus National Coach of the Year, and 12 returning starters, the Bearcats are the two-time defending AAC Champions and are coming off of a 13-1 season that culminated in a trip to the 2021 College Football Playoff. With a 44-7 mark since the start of 2018, Cincinnati's 86% winning percentage ranks among the nation's top-five winning percentages over the last four years.
Cincinnati lost a school-record nine players to the NFL Draft, but return leaders like TE Josh Whyle, a third-team All-American in 2020 and two-time All-AAC selection, all five offensive line starters, three senior defensive linemen and three-year starters at defensive back in Arquon Bush and Ja'von Hicks. Whyle has 12 career touchdown receptions, including scores in each of the last two season openers. He and Leonard Taylor were each on the Mackey Award watch list for the top tight end in the country, representing two of 15 overall preseason nods for the Bearcats.
Additionally, Whyle, linebacker Wilson Huber, defensive lineman Jabari Taylor, offensive lineman Dylan O'Quinn and wide receiver Tre Tucker were all announced as team captains.
BEARCATS READY FOR ROAD TEST TO OPEN 2022 SEASON
• UC is 5-0 in season-openers under Fickell and has won 11 consecutive season openers, dating back to 2011.
• Cincinnati last opened the season on the road against a Top 25 opponent in 2004, traveling to take on No. 9 Ohio State.
• The Bearcats won back-to-back non-conference road games in 2021, defeating preseason Top 25 opponent Indiana, 38-24, in Bloomington, Ind., before traveling to South Bend, Ind., to defeat No. 9 Notre Dame, 24-13. The win over the Fighting Irish was the Bearcats' first-ever over a Top 10 opponent on the road.
• Cincinnati has capped the season against SEC opponents in New Year's Six Bowl Games the last two seasons, facing Alabama in the Cotton Bowl in the CFP Semifinals in 2021 and Georgia in the Peach Bowl in 2020.
• The Bearcats hold 17 wins over the SEC all-time with nine coming against Kentucky and four coming versus Vanderbilt.
• The Bearcats have won eight straight true road games. UC's last away game loss came on Dec. 7, 2019 at Memphis in the 2019 AAC Championship.
RECENT OPENERS
• The Bearcats kicked off the 2021 campaign with a 49-14 victory over Miami (Ohio) in Nippert Stadium, which was highlighted by an 81-yard TD pass from Desmond Ridder to Tyler Scott on the first pass play of the season just 45 seconds into the game. Returners Whyle, Leonard Taylor and Ryan Montgomery all also caught touchdowns, while Evan Prater had a rushing score.
• The 2020 opener was won 55-20 over Austin Peay. Ben Bryant tossed a touchdown and rushed for another, while Tucker and Whyle each caught touchdowns. Bush had a 31-yard interception return.
• Cincinnati last opened the season on the road against UCLA in 2018 when the Bearcats erased a 10-point deficit to defeat the Bruins, 26-17, in the Rose Bowl in Los Angeles. Ridder came off the bench in his first career game in the win.
FICKELL JUST SIX WINS AWAY FROM MOST AT UC
• Fickell's 48 wins are already the third-most in Cincinnati history and he needs just six wins to surpass Rick Minter as the winningest coach in Cincinnati football history.
MOST WINS IN CINCINNATI HISTORY
Record Coach
53-63-1 Rick Minter (10 seasons)
50-13-1 Sid Gillman (six seasons)
48-15 Luke Fickell (five seasons)
PACE'-ING THE DEFENSE
• Junior Deshawn Pace, a dynamic defensive playmaker, finished sixth in the conference and third on the team with 94 tackles while also adding nine for loss and a team-high four interceptions. His field-goal block at Navy and subsequent return set up a 52-yard field goal as time expired.
• Pace was named the AAC Defensive Player of the Week after totaling a game-high 10 tackles and making a fourth-quarter interception in the 38-24 win at Indiana. He also had a 27-yard INT at Notre Dame.
YES, THAT'S CORRECT HE HAD SIX SACKS IN A GAME
• Senior transfer Ivan Pace, Jr., had six sacks in a single game, to tie an NCAA record, while starring for Miami (Ohio). The 2021 MAC Defensive Player of the Year by PFF College is expected to be a playmaker alongside his brother, junior linebacker Deshawn Pace, and the rest of their position group. He tied for 10th nationally with 125 total stops a year ago.
TUCKER LOOKS TO LEAD
• Senior wide receiver Tre Tucker has already proven to be one of the nation's top kick returners after leading the AAC with a 29.9 kick return average en route to all-conference honors in 2020. He has two career kick return touchdowns, running for a score versus USF in 2020 and a momentum shifting 99-yard score at Indiana in 2021. The 5-9, 175-pounder from Akron, Ohio, has 60 career receptions and five touchdown catches.
BRIGGS READY TO BREAK OUT
• Senior nose tackle Jowon Briggs is ready to breakout. The 6-1, 313-pounder is called the strongest player on the team by head football strength coach Brady Collins. He's also a married father of two, who starred at Walnut Hills High School in Cincinnati. A former four-star recruit and Under Armor All-America, he started his career at Virginia before transferring back home last season. He rotated at defensive end in 2021 and finished with 42 tackles, including three sacks. He came on strong at the end of the season recording a sack in each of the final regular season games. He is also an accomplished singer.
FLETCHER FAMILY REUNION
• Sophomore punter Mason Fletcher had a stellar freshman season for the Bearcats, averaging 42.94 yards on 50 punts while tallying 17 punts inside the 20 and six of 50+. The 6-7, Melboune, Australia native will face his brother, Max Fletcher, a freshman punter for Arkansas. Mason and Max's parents, Dustin and Suzanne, are flying from Australia for the game. It will mark the first time in nearly two years that Mason has seen his brother and mother. Fletcher's father, Dustin, a 23-year veteran in Australian Rules Football, came to the Cotton Bowl last season.
COURTESY UC SPORTS COMMUNICATIONS