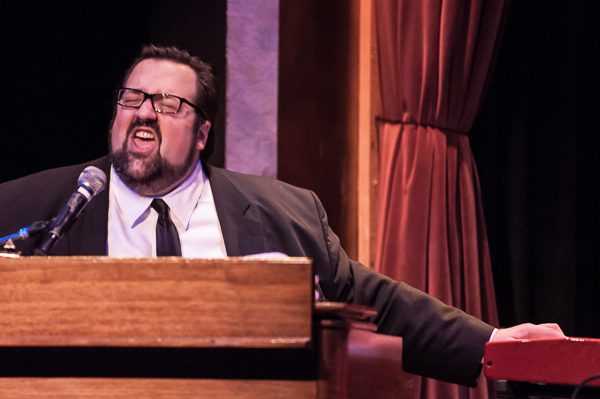 FROM WIKIPEDIA COMMONS
Joey DeFrancesco (April 10, 1971 – August 25, 2022) was an American jazzorganist, trumpeter, saxophonist, and occasional singer. He released more than 30 albums under his own name, and recorded extensively as a sideman with such leading jazz performers as trumpeter Miles Davis, saxophonist Houston Person, and guitarist John McLaughlin. DeFrancesco signed his first record deal at the age of 16 and over the years recorded and toured internationally with David Sanborn, Arturo Sandoval, Larry Coryell, Frank Wess, Benny Golson, James Moody, Steve Gadd, Danny Gatton, Elvin Jones, Jimmy Cobb, George Benson, Pat Martino, Tony Monaco, John Scofield, Lee Ritenour, Joe Lovano, and had prominent session work with a variety of musicians, including Ray Charles, Bette Midler, Janis Siegel, Diana Krall, Jimmy Smith, and Van Morrison.
AWARDS AND HONORS
DeFrancesco was a four time Grammy Award-nominee, with more than 30 recordings as a leader. In addition to Grammy nominations in 2004, 2010, and 2020, DeFrancesco was a 9-time winner of the Down Beat Critics Poll (organ) and won the Down Beat Readers Poll every year since 2005. He won a number of JazzTimes Awards as well. DeFrancesco was an inaugural member of the Hammond Hall of Fame, inducted in 2013 along with other musicians that included Brian Auger, Billy Preston, Steve Winwood, and his mentor Jimmy Smith.
PERSONAL LIFE
In addition to his father and grandfather, DeFrancesco's brother Johnny was also a musician, focusing on blues guitar. DeFrancesco was married to Gloria until his death. She served as his manager. Together, they had two children.
DeFrancesco died from a heart attack at his home in Phoenix, Arizona, on August 25, 2022, at the age of 51.