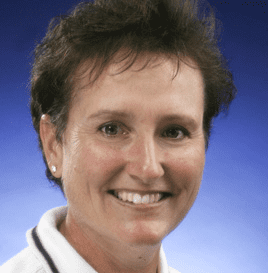 "I hit a lot of great shots today. I just didn't – the putter wasn't as good as it was yesterday, but certainly I'm striking the ball well. I'm driving the ball well. I don't see why I can't move right up the leaderboard tomorrow." – Tammie Green
Green, who had the grabbed the first-round lead with a 5-under-par 68, got to six under par through six holes on Friday but played four over from there in for a 76. Still, she's in the hunt. Alfredsson is going to have a lot of company around the top of the leader board in Saturday's third round, and many of them are familiar names she's been tussling with for decades.
LEADERBOARD TOP 5
KETTERING, OHIO – Results from Round 2 of the 2022 U.S. Senior Women's Open Championship, played at 6,053-yard, par-73 NCR Country Club.
POS,NAME,SCORES-TOTAL,STATUS
1,Helen Alfredsson,70-70-140,-6
2,Leta Lindley,69-72-141,-5
3,Annika Sorenstam,73-70-143,-3
4,Tammie Green,68-76-144,-2
T5,Catrin Nilsmark,69-76-145,-1
T5,Jill McGill,74-71-145,-1
COURTESY USGA COMMUNICATIONS