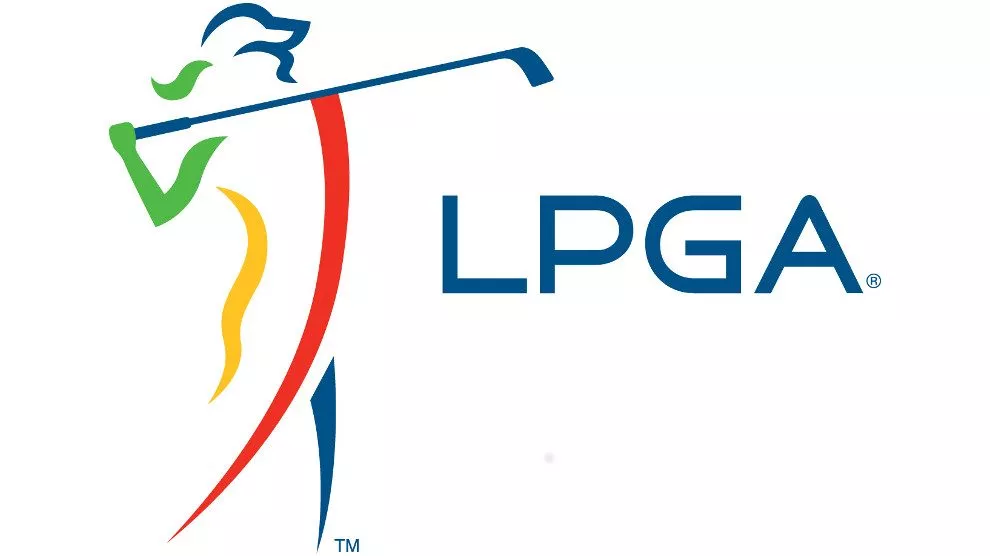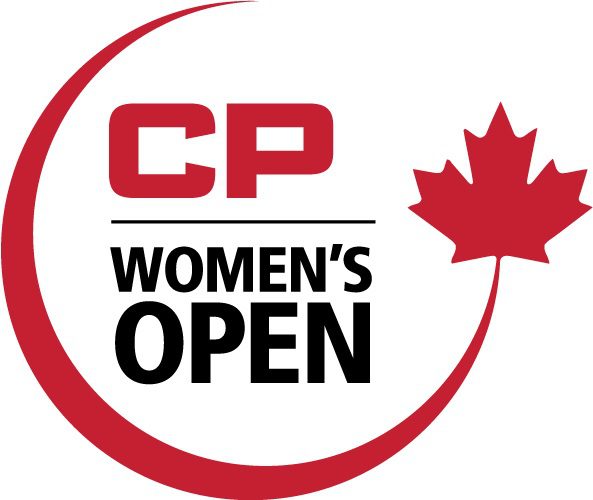 CP Women's Open
Ottawa Hunt and Golf Club | Ottawa, Ontario, Canada | Aug. 25-28, 2022
Partial Second-Round Notes
Aug. 26, 2022
Course Setup: 36-35—71, 6,327 yards (Scoring Averages: R1, 70.31; R2, TBD)
Weather: Cloudy all day, with temperatures in the upper 60s; play was suspended due to lightning at 8:30 a.m. and resumed at 10:29 a.m., with the course receiving .4 inch of rain in that time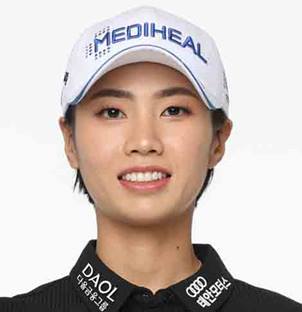 NARIN AN HOLDS CANADIAN LEAD WITH SECOND ROUND SET TO FINISH ON SATURDAY
After a nearly two-hour rain delay stopped play on Friday morning, the second round of the 2022 CP Women's Open was suspended due to darkness at 7:49 p.m., with 36 players left to finish their rounds on Saturday morning. South Korea's Narin An, a 2022 LPGA Tour rookie, currently sits atop the leaderboard at -13, two strokes ahead of her countrywoman Hye-Jin Choi, first-round leader Paula Reto of South Africa and former Rolex Rankings No. 1 Nelly Korda.
An is bogey-free so far in Canada, following her first-round 64 with a 6-under 65 on Friday. She found all 13 fairways on Friday and missed just one green. "The birdie chances came from a lot of good iron shots and my putting was able to support those iron shots, and thus put up good results today," said An, who has two victories on the KLPGA Tour.
An and Choi, also a 2022 rookie, partnered in July at the Dow Great Lakes Bay Invitational, where they tied for sixth. Choi is now chasing her playing partner after a second-round 63, Choi's lowest round in her 41 career LPGA Tour starts. "There was a lot of rain coming down before play so I had a feeling it would be tough today. But I got to go out again from the first hole and the weather was great," said Choi, who had teed off on No. 1 just before play was suspended. "My shot condition wasn't great today, but lot of mid- to long-range putts were dropping and that helped reduce my score."
Korda and Lexi Thompson, playing in a two-ballafter Minjee Lee withdrew on Thursday, didn't think they remotely had a chance to finish until the sun started peeking through at the turn. Korda and Thompson sped through their final few holes, with Korda dropping in a birdie at No. 9 that got her to -11 overall just a minute before the horns blew.
"I was just hitting it really good," said Korda, who shot a 7-under 64 on Friday. "I capitalized on pretty much all the par-5s. a lot were moved up, so for a long hitter we have shorter clubs in and we can kind of take advantage of that. Just played some solid golf."
Canada's Brooke Henderson continued her chase for a second CP Women's Open title with a 3-under 68 on Friday and is tied for 29th with several groups still to finish. With throngs of loyal fans braving the morning rains in support of their favorite daughter, Henderson was disappointed by a closing bogey on No. 18. But she also knows first-hand that a low round is out there as she heads into the weekend at Ottawa Hunt.
"It's going to be tough at this point, but if I get really hot the next two days, you never know what's possible," said Henderson, who shot a third-round 63 at Ottawa Hunt in 2017. "But it's going to take some solid scores, so I'm just kind of going to take it one shot at a time and try to make some birdies and kind of get it rolling."
Second-round play will resume Saturday at 7:15 a.m., with an anticipated completion time of 8:45 a.m. Eastern. The third round will be played in groups of three off the first and 10th tees, with an anticipated start time of 10 a.m. Eastern.
HENDERSON EARNS A WEEKEND SPOT, LOOKS TO REPEAT MAGIC MOVING DAY OF 2017
Almost a half-inch of morning rain didn't stop Brooke Henderson from making important progress during the second round of the CP Women's Open on Friday. It also didn't stop hundreds of fans either from following the Ontario native around Ottawa Hunt and Golf Club to support that progress. Canada's all-time winningest professional golfer started the day at -2, a score dangerously close to the cut line, but finished at -5 after another solid sub-70 round.
"Not the position I wanted to be in, but I'm playing the weekend and I have amazing crowds and amazing fans out here cheering me on," Henderson said. "I feel like if I can make a couple birdies early, maybe I can ride some momentum and make a ton tomorrow."
The highlight of the day for Henderson came seconds before lightning in the area suspended play for nearly two hours. The two-time major champion sank a 20-foot birdie putt just as the air horn blew, with the blast quickly drowned out by an eruption of cheers.
"I hit it and I was kind of startled because I heard the sound (of the air horn), so it was nice to see it go in and it was kind of cool," she laughed. "My brother-in-law was calling me Michael Jordan for the buzzer beater."
Henderson's ball striking was nearly perfect throughout the round. She hit 10 of 13 fairways and 17 of 18 greens. The one green she missed was on the par-4 seventh hole, when her second found the right bunker. A chip and two putts earned the 24-year-old her first of two bogeys on Friday, but it was a "good bogey" according to Henderson.
"To kind of scramble bogey from there was huge. It felt like a birdie or even an eagle to keep the day going," she said. "Dumb of me to be in that right bunker; I know better than that. I thought I had the shot with the hybrid; unfortunately hit the lip."
Heading into Moving Day, Henderson hopes to make a charge like the one she made on Saturday in 2017, the last time the CP Women's Open was played at Ottawa Hunt. That day, she fired off eight birdies in a bogey-free round to set a course-record 63, which was broken on Thursday by Paula Reto with a 62. To repeat her performance of five years ago, Henderson will have to find and capitalize on the birdie opportunities, which she says are out there.
"There were a lot of low scores out there, and with the afternoon wave still to go, I will be quite a bit behind," said Henderson, who sits eight strokes out of the lead. "Hopefully I can just do the next two days what (the low scoring players) did the first two days and then we will see where we are."
SECOND ACE OF 2022 SEASON FOR PAULINE ROUSSIN
The CME Group Cares Challenge is a season-long charitable giving program that turns aces into donations. CME Group donates $20,000 for each hole-in-one made on the LPGA Tour in 2022, with a minimum guaranteed donation of $500,000 to St. Jude Children's Research Hospital, which is leading the way in how the world understands, treats and defeats childhood cancer and life-threatening diseases.
France's Pauline Roussin carded her second ace of the 2022 LPGA Tour season, rolling one in at No. 8, with an 8-iron from 133 yards. In July, Roussin made a hole-in-one in the second round of the Dow Great Lakes Bay Invitational. She is the first person with multiple aces in 2022
There have now been 21 holes-in-one through 21 events this season, with the current donation total at $420,000.
ROUSING OVATIONS AS LORIE KANE WAVES GOODBYE
It certainly wasn't the way she wanted to exit. As a competitor, Canadian star Lorie Kane wanted to play the weekend of her last official tournament on the LPGA Tour, but that's nothing new. Every retiring athlete hopes to go out on top, or at least with a good showing. Unfortunately, unless you are Suzann Pettersen or Sandy Koufax, that's not how the world works.
"My golf was terrible," Kane said after missing the cut on Friday morning at the CP Women's Open, her 30th and final time competing in her national championship and likely her LPGA Tour swansong. "But today I think meant more about just doing what I needed to do to finish something that I wanted to finish.
That something was a capstone to a career that included 99 top-10 finishes to go with four LPGA Tour victories. But more importantly, throughout her playing days, Kane was regarded as one of the nicest people in the game and an ambassador for women's golf wherever she went. One time at the Chick Fil A Charity Classic in the late 90s, she was the second-round leader and came into the media center, rightly assuming that reporters wanted to chat. But the LPGA media official was out on the course handling an emergency, so Kane ran her own press conference, calling on reporters by name and finishing up with, "Does everyone have what you need?"
No wonder she got wave upon wave of cheers as she finished her round at Ottawa Hunt and Golf Club. No wonder Stacy Lewis took time out of her pre-round preparation to celebrate Kane on the 18th green. No wonder nearly the entire Golf Canada staff gathered behind the final green to celebrate their ambassador.
For more, visit www.lpga.com/news/2022/rousing-ovations-as-lorie-kane-waves-goodbye
PLAYER NOTES
Rolex Rankings No. 53 Narin An (64-65)
An hit 13 of 13 fairways and 17 of 18 greens, with 29 putts
An's 129 is the lowest 36-hole score of her LPGA Tour career, besting the 133 she shot at the 2021 BMW Ladies Championship
This is her first appearance in the CP Women's Open
This is An's rookie season on the LPGA Tour; she has made 11 of 16 cuts this year, with a season-best finish of solo third at the JTBC Classic presented by Barbasol
An is a two-time winner on the KLPGA Tour with victories at the 2020 Autech Carrier Championship and the 2020 Hana Financial Group Championship; she earned two runner-up finishes in 2021 on the KLPGA
An earned her 2022 LPGA Tour card by earning medalist honors in LPGA Q-Series in 2021
Rolex Rankings No. 24 Hye-Jin Choi (68-63)
Choi hit 11 of 13 fairways and 18 of 18 greens, with 30 putts
Choi's 63 is the lowest round of her LPGA Tour career; her previous best was 64 in the first round of the 2022 Trust Golf Women's Scottish Open and the second round of the 2022 U.S. Women's Open
Choi's 131 is the lowest 36-hole score of her LPGA Tour career, besting the 135s she shot three times so far in 2022
This is Choi's first appearance in the CP Women's Open
Choi is a 2022 LPGA Tour rookie; she has made all 18 cuts so far this year, with a best finish of third at the LOTTE Championship presented by Hoakalei and the U.S. Women's Open presented by ProMedica
Choi is an 11-time winner on the KLPGA Tour, including the 2019 CreaS F&C KLPGA Championship, one of the tour's major championships
2018 KLPGA Rookie of the Year, and 2018, 2019 and 2020 KLPGA Player of the Year
Rolex Rankings No. 3 Nelly Korda (67-64)
She hit 11 of 13 fairways and 17 of 18 greens, with 30 putts
Korda's 131 is her best 36-hole score at the CP Women's Open; her previous best was a 139 in 2019
This is Korda's fifth season on the LPGA Tour; she has seven career victories, including a major title at the 2021 KPMG Women's PGA Championship
This is Korda's fourth appearance in the CP Women's Open; her best finish is a tie for 20th in 2019
Gold medalist at the 2020 Summer Olympics
Member of the 2019 and 2021 U.S. Solheim Cup Teams
With sister Jessica, is one of three sister duos to both win on the LPGA Tour, along with the Jutanugarns and the Sorenstams
Her parents, Petr Korda and Regina Rajchrtová, were international tennis stars, with her father winning the Australian Open and her mother representing the former Czechoslovakia at the 1988 Summer Olympics
Her younger brother, Sebastian Korda, is No. 52 in the ATP Tennis rankings
Rolex Rankings No. 142 Paula Reto (62-69)
Reto hit 13 of 13 fairways and 14 of 18 greens, with 30 putts
Reto broke Ottawa Hunt and Golf Club's course record with her first-round 62; the previous record of 63 was set by Brooke Henderson during the 2017 CP Women's Open
Reto's 62 is the lowest round of her LPGA Tour career; her previous best was a 64 which she shot at the 2016 ShopRite LPGA Classic presented by Acer and the 2015 Walmart NW Arkansas Championship
Reto's 62 also ties the low round overall of the 2022 LPGA Tour season and ties the lowest round in CP Women's Open history.
This is Reto's sixth appearance in the CP Women's Open; her best finish of T25 came in 2015 at Vancouver Golf Club
This is Reto's ninth season on the LPGA Tour; she has made 13 of 18 cuts this year, with a season-best finish of T9 at the Bank of Hope LPGA Match-Play presented by MGM Rewards
Reto represented South Africa in the 2016 Rio Olympics and finished T16
Her best finish on the LPGA Tour is a solo third-place result at the 2014 Yokohama Tire LPGA Classic
SOCIAL MEDIA: #DRIVEON
Tournament: @CPWomensOpen (Twitter, Instagram), #CPWO
LPGA: @LPGA, @LPGAMedia (Twitter); @lpga_tour (Instagram)
TV TIMES (all times Eastern)
Saturday, Aug. 27 – 2:30-5:30 p.m. (Golf Channel)
Sunday, Aug. 28 – 12:30-1:30 p.m. (NBCSPORTS app, GolfChannel.com and NBCSports.com)
Sunday, Aug. 28 – 1:30-3:30 p.m. (CBS, Paramount+)
TOURNAMENT SCORING RECORDS
18 holes: 62, Song-Hee Kim, second round, 2009; Mo Martin, fourth round, 2018; Paula Reto, first round, 2022
72 holes: 262, Jin Young Ko, 2019
COURTESY LPGA TOUR COMMUNICATIONS