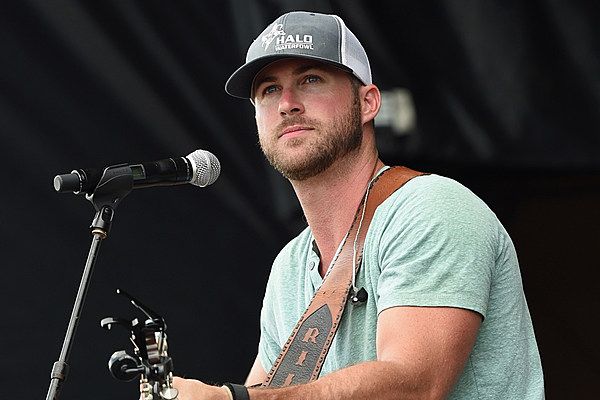 August 23, 2022
Academy of Country Music's 2020 New Male Artist of the Year Riley Green announced as new headliner for Benefit Concert at the eighth annual Brighter Days Invitational presented by Madera Residential
Concert event benefits Stowe Mission of Central Ohio, Habitat MidOhio, Ohio State Comprehensive Cancer Center – James Cancer Hospital and Solove Research Institute, and Blessings in a Backpack on behalf of the Brighter Days Foundation
Columbus, Ohio – Representatives from the Brighter Days Foundation announced today the new headline artist for its 2022 Benefit Concert, part of the Foundation's marquee fundraising event, the Brighter Days Invitational presented by Madera Residential. The eighth annual concert will now star Academy of Country Music's 2020 New Male Artist of the Year, Riley Green.
The 2022 concertevent will benefit several of the Columbus area's most impactful organizations. Proceeds will support Stowe Mission of Central Ohio, Habitat MidOhio, Ohio State Comprehensive Cancer Center – James Cancer Hospital and Solove Research Institute, and Blessings in a Backpack.
The Brighter Days Invitational benefit concert will be held Sunday, September 11, at the Columbus Zoo and Aquarium Water's Edge. Gates open at 7 p.m. EDT with Riley Green taking the stage at 8 p.m. Limited VIP and general admission tickets starting at $25 and are now available for this charity concert event. Tickets to the Invitational's exclusive Tee-Off Party are also available. All proceeds benefit the event's primary beneficiaries, Stowe Mission of Central Ohio, Habitat MidOhio, The James Cancer Hospital & Solove Research Institute and Blessings in a Backpack. For more information, please visit https://www.brighterdaysfoundation.com/brighter-days-invitational.
About Riley Green
Born in Jacksonville, Alabama, Riley Green was raised on the sounds of traditional Country, Bluegrass, and Southern Gospel music. He learned the spirit of songwriting and performing at a young age while spending time with his grandfather, Bufford Green, who ran the Golden Saw Music Hall. Riley shared the stage with him and other men of his generation, laying a foundation for the songs he'd craft in the years to come. His fulllength debut album DIFFERENT 'ROUND HERE was released in 2019 via BMLG Records and has produced GOLD-certified No. 1 hit "There Was This Girl" and GOLD-certified single "I Wish Grandpa's Never Died" – a song People praised "might take him to a whole new stratosphere," and one he shares co-writing credits posthumously alongside his two grandfathers. Highlighting his Southern roots and relatability, he co-wrote each track offering a perspective Rolling Stone describes as "Drinks-in-the-air Nineties country at an Alabama vs. Auburn tailgate." Named ACM'sNew Artist of the Year Green just announced his next EP IF IT WASN'T FOR TRUCKS will be released September 11. Nominated for Best New Country Artist at the iHeartRadio Music Awards he was also voted as one of CRS' 2020 New Faces and was named MusicRow's Breakout Artist of the Year at their Country Breakout Awards. Green was also selected as a CMT "Listen Up Artist" and one of MusicRow's 2019 "Next Big Things." After 2019 on Brad Paisley's 2019 WORLD TOUR, his own GET THAT MAN A BEER TOUR and Jon Pardi's HEARTACHE MEDICATION TOUR he kicked off 2020 on Jason Aldean's WE BACK TOUR through the Spring. For more information visit RileyGreenMusic.com.
About Brighter Days Foundation
The Brighter Days Foundation provides funding and resources to central Ohio organizations that work to end child hunger, provides necessities to families in need and gives hope to those who seem to have none. Founded by PGA TOUR player Jason Day and his wife Ellie, Brighter Days Foundation partners with local nonprofit organizations that deliver high quality programs and services with measurable, impactful results, ensuring that every dollar raised goes back into the local community. Learn more at www.brighterdaysfoundation.com.
COURTESY HSN SPORTS GROUP COMMUNICATIONS