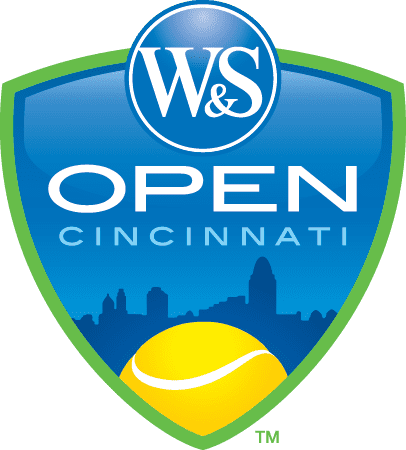 CHAMPIONSHIPS SUNDAY
For the second year in a row and third time in four years, both singles champions will be first-time winners of the event.
Women's Final
Petra Kvitova vs. (Q)Caroline Garcia
Head-to-Head: Kvitova leads 5-3. Garcia won their only meeting in Cincinnati (2015)
Kvitova rank: 28 Garcia rank: 35
Petra Kvitova is playing in Cincinnati for the 11th time, tying the women's record, and has reached her first Western & Southern Open final. She saved a match point in the first round over last year's finalist Jil Teichmann and went on to upset world No. 5 Ons Jabeur in the third round. At age 32, Kvitova would be the third oldest champion in the Open Era (1969) after a slightly older Serena Williams in 2014 (32) and 2015 (33). She is a two-time Wimbledon champion (2014, 2011) and is playing in her 40th career final.
Caroline Garcia is the first qualifier to reach any WTA 1000 final. She defeated three Top 10 players this week – No. 3 Sakkari, No. 7 Sabalenka and No. 8 Pegula and earlier this summer defeated No. 1 Swiatek. Garcia has won two titles this year and has won seven straight matches including qualifying, and 12 of her last 13. She has won 26 main draw matches since June, more than any other player.
Both finalists have career-high rankings in the top five – Kvitova at No. 2 and Garcia at No. 4
Five Things to Know About the Women's Final
1) This is the first time since seeding began in 1927 that two unseeded players have reached the women's final. Kvitova and Garcia become the 13th and 14th unseeded finalists. One of them will become the seventh all-time unseeded champion.
2) A qualifier has never reached the final in the Open Era, so Garcia would become the first qualifier to hoist the Rookwood Cup if she wins.
3) Garcia would be the all-time first Frenchwoman to win in Cincinnati and Kvitova would be the second woman from the Czech Republic after 2016 winner Karolina Pliskova. Two Frenchwomen have been finalists (Nathalie Dechy 2008, Gail Chanfreau 1969).
4) Kvitova would become the second left-handed champion in the Open Era after Patty Schnyder in 2005.
5) Either Kvitova (No. 28) or Garcia (No. 35) will become the third-lowest-ranked champion in the Open Era (Victoria Azarenka, 59, '20; Vera Zvonareva, 50, '06)
Men's Final
(4) Stefanos Tsitsipas vs. Borna Coric
Head-to-Head: 1-1
Tsitsipas rank: 7 Coric rank: 152
Stefanos Tsitsipas leads the ATP Tour with 46 wins in 2022 including his four wins in Cincinnati this week. He is 2-3 lifetime in ATP Masters 1000 finals, having won the Monte Carlo title in 2021 and 2022.
Borna Coric has defeated four Top 20 players this week – No. 3 Nadal, No. 9 Auger-Aliassime, No. 11 Norrie and No. 19 Bautista Agut. This has helped him rise 104 spots to No. 48 on the ATP Live Rankings and he could go as high as No. 29 with the title on Sunday. Coric is into his second ATP Masters 1000 final (2018 Shanghai) and looking for his first title at this level. This would be the biggest title of his career.
Although they have met twice, Coric retired during their first meeting in 2018. At the 2020 U.S. Open, Coric upset Tsitsipas in the third round winning in a fifth-set tie-break.
Five Things to Know About the Men's Final
1) Tsitsipas has reached his first Western & Southern Open final after reaching the semifinals the past two years.
2) Coric, ranked No. 152, is the lowest-ranked finalist in Cincinnati history (since the start of ATP Rankings in 1973) and the 19th unseeded finalist in all-time history
3) If Coric wins the title he would be the fourth first-time ATP Masters 1000 champion this year.
4) Tsitsipas is the first player from Greece to reach the men's singles final and Coric is the second player from Croatia to reach the final, following Marin Cilic's title run in 2016.
5) Tsitsipas is going for his 10th career title, while Coric is looking for his third.
Men's Doubles Championship
Reigning U.S. Open champions Rajeev Ram and Joe Salisbury are No. 4 in the race this year and seeking a seventh title together while Tim Puetz and Michael Venus are 7th and looking to win their fourth title together.
Fun Fact
Doubles finalist Rajeev Ram won the first of his 23 career ATP titles at Chennai in 2009 with Western & Southern Open tournament director Eric Butorac.
Women's Doubles Champions
Seventh seeds Lyudmyla Kichenok and Jelena Ostapenko have proved to be a formidable team this year as they captured the Western & Southern Open WTA 1000 title. They've also won in Birmingham, reached two other finals and the semifinals at the French Open and Wimbledon this year. This was their second defeat of Nicole Melichar-Martinez and Ellen Perez this year, who reached their second straight WTA 1000 final.
ORDER OF PLAY – SUNDAY, AUGUST 21, 2022
Championship Sunday
CENTER COURT starts at 2:00 PM
Women's Singles Championship
Petra Kvitova vs. (Q) Caroline Garcia
Not before 4:30 PM
Men's Singles Championship
(4) Stefanos Tsitsipas vs. Borna Coric
GRANDSTAND starts at 12:00 PM
Men's Doubles Championship
1) Rajeev Ram/Joe Salisbury vs. (6) Tim Puetz/Michael Venus
RESULTS – SATURDAY, AUGUST 20, 2022
WOMEN'S SINGLES SEMIFINALS
Petra Kvitova def. Madison Keys 6-7(6), 6-4, 6-3
(Q) Caroline Garcia def. (6) Aryna Sabalenka 6-2, 4-6, 6-1
MEN'S SINGLES SEMIFINALS
(4) Stefanos Tsitsipas def. (1) Daniil Medvedev 7-6(6), 3-6, 6-3
Borna Coric def. (9) Cameron Norrie 6-3, 6-4
WOMEN'S DOUBLES FINAL
(7) Lyudmyla Kichenok/Jelena Ostapenko def. Nicole Melichar-Martinez/Ellen Perez 7-6(5), 6-3
MEN'S DOUBLES SEMIFINALS
(1) Rajeev Ram/Joe Salisbury def. Santiago Gonzalez/Edouard Roger-Vasselin 6-4, 7-5
(6) Tim Puetz/Michael Venus def. (WC) Holger Rune/Stefanos Tsitsipas – walkover
COURTESY WESTERN & SOUTHERN OPEN