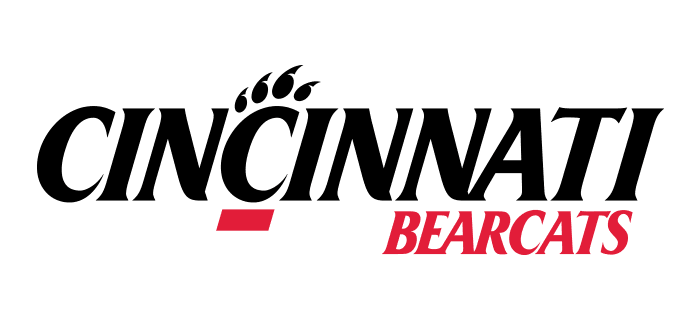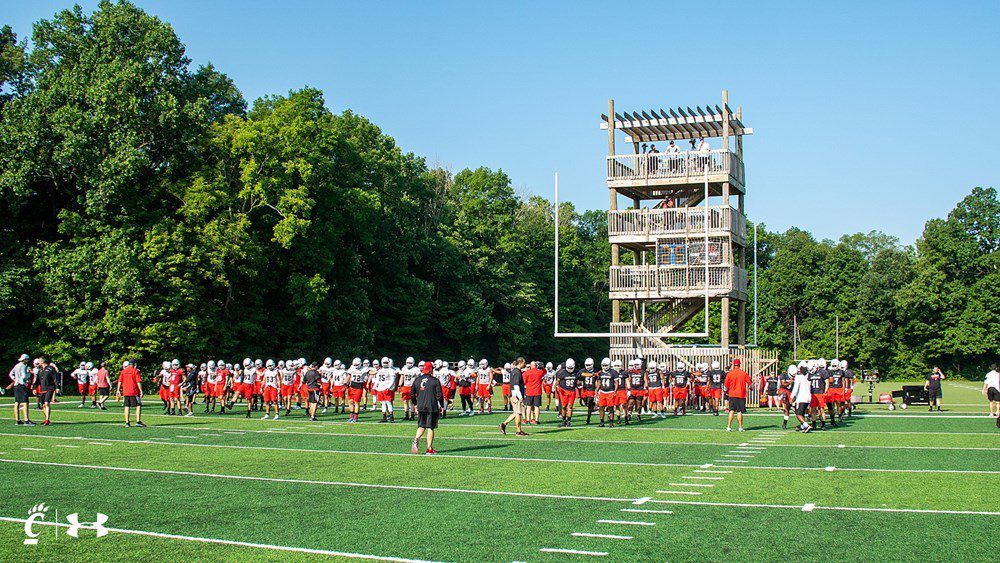 Aug. 20, 2022
Ja'von Hicks and Bryon Threats both had interceptions
WEST HARRISON, Ind. – A high-arching, fire house spraying water was the perfect ending to Cincinnati football's 24th training camp at Higher Ground Conference and Retreat Center, bringing the Bearcats one step closer to their season opener.
The Bearcats held their final scrimmage of the fall on Saturday, which also marked the annual "Family Day." More than 350 friends and family brough a festive atmosphere that applauded with each highlight play on offense or defense.
There were plenty of highlights for the defense early in the day. Sophomore safety Bryon Threats started the action with an interception just past the line-of-scrimmage, essentially bringing it in for six, while senior Ja'von Hicks also added a pick.
Led by the senior defensive line trio of Jowon Briggs, Malik Vann and Jabari Taylor, the offense started slow before some big plays later in the practice.
"The defense did well in the first few series, and the offense did move the ball in the first series, but no big plays, which is so critical defensively," head coach Luke Fickell said. "Last year we were one, two, or three in the country based on what you define as big plays, those 20-plus yard plays. Our defense has been good, and that showed in the first series."
Later, redshirt sophomore linebacker Daved Jones, Jr. picked up an errant hand off attempt for the defense's third takeaway.
"The Black Cat defense has kind of been the identity for a while," sixth-year senior middle linebacker Wil Huber said." And I think a strong defense can win championships, and that's nothing against our offense. I think we have a great offense. I think we just got after them a little bit today."
On offense, senior wide receiver Nick Mardner showcased his talents with long strides and a deep-ball catch to the back of the endzone from redshirt sophomore quarterback Evan Prater, while senior slot receiver Tre Tucker had a diving touchdown reception from senior quarterback Ben Bryant.
Prater and Bryant continue to battle for the first-team quarterback spot.
"Well, the great thing about it is that you see a lot of people around the country name things, and maybe it becomes a little clear, but the unique thing for us is that these guys have all done, in particular, what Evan Prater and Ben Bryant have done, some really good things, so it makes it difficult," Fickell said.
Junior kicker Ryan Coe connected on each of his tries on the day, while redshirt freshman running back Myles Montgomery had a 5-yard touchdown run in red zone work.
Fellow running back, Corey Kiner, a sophomore transfer from LSU, capped the scrimmage with a goal-line dive for paydirt, too.
However, Football does not end at Higher Ground. The equipment and strength staffs will work into the day and evening, loading up the weight room and the rest for the trek back to campus.
And yes, that includes the "Just Be Us" flag adorned atop the video tower behind the goalpost.
Only two Saturdays remain now until the Bearcats kick off their season at Arkansas (3:30 p.m. ET on ESPN2).
// TUCKER AND SCOTT CONNECTION
Tucker and junior wide receiver Tyler Scott are UC's top returning wide receivers. Both receivers have run 4.29 in the 40-yard dash and both speedsters were high school track stars in Northeast Ohio. Tucker starred at CVCA, while Scott had a standout career at Norton.
"That's huge playing next to him," Tucker said. "Like I said, he's my brother and I love him. I love him to death. So he knows based on what I'm doing, we're so interchangeable. He knows like, I just went deep and I run a short route. We'll switch to stuff like that, we're so identical.
Tucker, who is also an all-conference caliber kick returner with two career KR touchdowns, enters his senior season with 59 receptions for 754 yards and five touchdowns.
Scott, who got an 81-yard score from Desmond Ridder on the first pass of the 2021 season, had 30 catches for 520 receiving yards on 30 catches to go with five touchdowns last fall. He averaged 17.3 yards per catch.
// THE BEARCATS ARE READY TO RELOAD
Led by Fickell, the reigning consensus National Coach of the Year, and 12 returning starters, the Bearcats are the two-time defending AAC Champions and are coming off of a 13-1 season that culminated in a trip to the 2021 College Football Playoff. With a 44-7 mark since the start of 2018, Cincinnati's 86% winning percentage ranks among the nation's Top 5 winning percentages over the last four years.
While season tickets are sold out for the first time in school history, fans can still purchase single-game tickets for as low as $25. Fans can also join the waiting list for 2023 season tickets.
// FOLLOW THE BEARCATS
For all the latest information on Cincinnati Athletics, please visit GoBEARCATS.com. For up-to-the-minute updates, follow Cincinnati Athletics on Twitter, Instagram and Facebook.
// ABOUT CINCINNATI ATHLETICS
The University of Cincinnati Department of Athletics competes at the highest level of intercollegiate athletics with the vision to reach Next Level Success for all 18 varsity teams and more than 500 student-athletes. The Bearcats have a proud athletics history, winning eight national championships and 117 conference titles. The Cincinnati men's basketball team is among the 15 winningest programs all-time, while the football team became the first American Athletic Conference program to compete in the College Football Playoff in 2021. Olympic gold medalist volleyball player Jordan Thompson, NBA Hall of Famer Oscar Robertson and Major League Baseball legend Sandy Koufax are among the several luminaries who have competed as Bearcats.

UC student-athletes collectively posted a 3.369 overall GPA in the spring of 2021 with 77 percent earning spots on the Honor Roll, while six student-athletes collected CoSIDA Academic All-America accolades.

Under the leadership of Director of Athletics John Cunningham, and supported by more than 150 full-time staff members, UC Athletics' mission is to connect our community, enhance our University and impact the lives of student-athletes as they prepare to change the world on and off the field.
For more information visit gobearcats.com.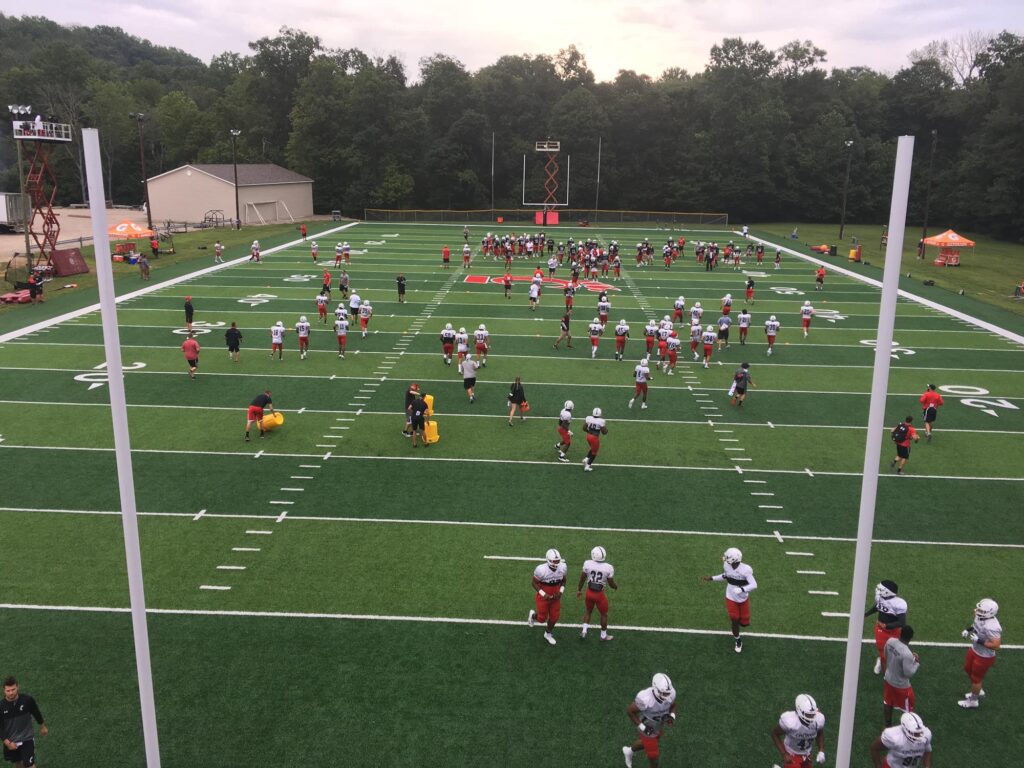 COURTESY UC SPORTS COMMUNICATIONS