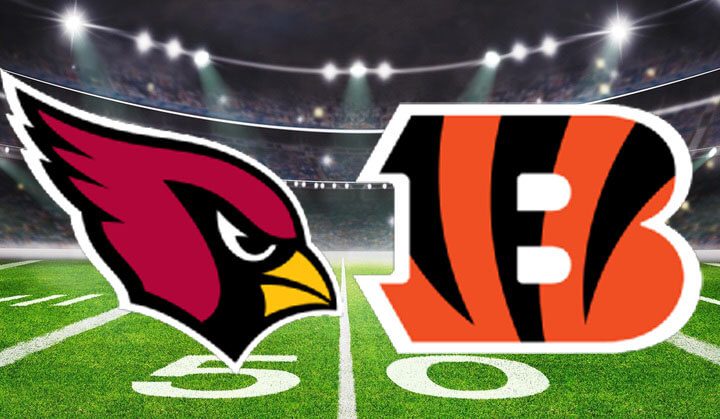 The Bengals play their first 2022 game away
from home this week when they travel to East Rutherford, N.J. to take on
the New York Giants on Sunday night at MetLife Stadium. Cincinnati enters
the contest 0-1 in preseason, after a 36-23 loss to the Arizona Cardinals on
Friday.
Despite the outcome of the preseason opener, the Bengals had several
positive takeaways, including a strong finish that saw them outscore the
Cardinals 14-0 in the fourth quarter.
"I thought the guys today played with really good energy in the fourth quarter
and responded to adversity," said Bengals head coach Zac Taylor. "Now we'll
evaluate the full scope of the tape and see what got us in the hole. I've got a
pretty good idea of some of the penalties and the turnover, but (it was good to)
see how guys responded for some of those bad times."
While nearly all of Cincinnati's regular starters did not dress against Arizona,
the most of the rest of the players on the roster played their first live game action.
Among them was first-round pick S Dax Hill, who showcased his skillset in the
first half with a near INT in the end zone, and later a pass defensed on a deep
throw down the middle.
"It felt good," said Hill after his debut. "I felt comfortable out there. The first
series, all the jitters went away, so it felt like football."
A pair of Hill's fellow defensive rookies also shined against the Cardinals. DT
Zach Carter, the team's third-round selection, had four tackles and batted down
a pass at the line of scrimmage. DE Jeff Gunter, a seventh-rounder out of
Coastal Carolina, had a batted pass of his own and also recorded a sack.
"It was really a blessing to be out there," said Carter. "It's what I've been
dreaming of since I was a child, so it was fun to get out there for the first time
and finally go against somebody else."
First-year QB Jake Browning got the bulk of the snaps in the preseason
opener, after starter Brandon Allen left the game with a concussion in the first
quarter. Browning completed 13 of 24 passes for 190 yards. The Bengals' final
drive of the game was engineered by college free agent signee Drew Plitt, who
went six-for-six for 76 yards and a TD to post a perfect passer rating of 158.3.
Plitt, a native of Loveland, Ohio, grew up a Bengals fan and attended numerous
games during his childhood.
Each of the three QBs have seen an increased number of repetitions in
practice since the start of training camp due to third-year signal caller Joe Burrow
recovering from an appendectomy on July 26. Burrow, who in 2021 set Bengals
single-season records for passing yardage (4611), passing TDs (34) and passer
rating (108.3), returned to practice on Aug. 14 and is on track to start the regularseason opener on Sept. 11 vs. Pittsburgh.
Perhaps the team's biggest highlight in the preseason opener was the
performance of K Evan McPherson. The second-year veteran made each of his
three FG attempts, from distances of 23, 58 and 56 yards. All three came in the
second quarter, marking the first time in his young career — preseason, regular
season or postseason — that McPherson made two 50-plus yarders in the same
quarter. His 58-yard boot matched his career long (and a Bengals record), kicked
on Dec. 19, 2021 at Denver.
A popular storyline throughout training camp has been the competitions
along the offensive line. One notable battle comes at starting LG, where secondyear pro Jackson Carman and 2022 fourth-round pick Cordell Volson had a nearequal share of snaps against Arizona.
"We want those guys to get as many reps as possible," said Taylor. "They're
competing for their job, and the best way to compete is in the game. [Jackson
Carman] is still a young lineman. He's in his second year, and we just wanted to
see him get a chance to go against a different defense, and we'll continue to
assess where he's at."
The Giants enter Sunday's matchup 1-0 in preseason, after opening with a
23-21 win at New England last Thursday.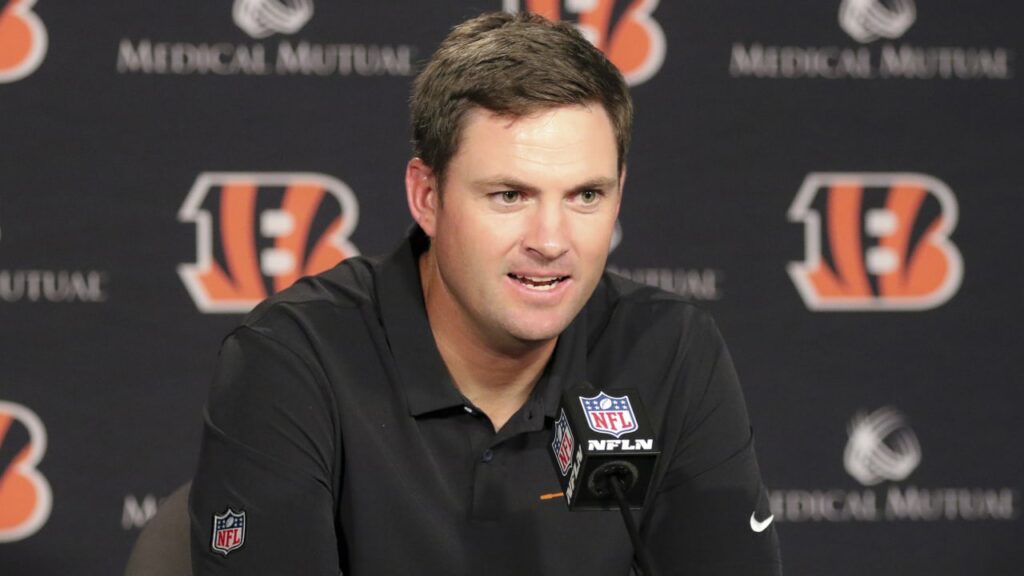 COURTESY CINCINNATI BENGALS MEDIA RELATIONS