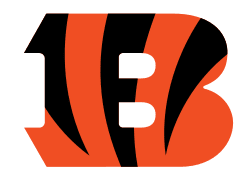 #23
Experience: R
Height: 6-0
Age: 21
Weight: 191 lbs
College: Michigan
Cincinnati's first-round draft pick this April, Hill brings a highly touted versatility to the Bengals defense … Listed by Bengals as a S, but can line up as a slot CB and occasionally on the outside … Spent three seasons (2019-21) at Michigan, emerging as an All-Big Ten performer his junior year … Started 23 games in the secondary, while also contributing on special teams units … After making just three starts as a freshman, he became a fixture at S during the COVID-shortened 2020 campaign … His brother, Justice, is currently an RB with the Baltimore Ravens.
Hill played very well against the Cardinals. Never got beat deep against some very fast receivers. He stood out as one of the highlights of the game according to head coach Zac Taylor.
ZAC TAYLOR
Head coach
Initial comments …
"Obviously, we set out to win the game. That didn't happen today so that part wasn't what we wanted. But I thought the guys today played with really good energy in the fourth quarter and responded to some adversity, so now we'll get a chance to really evaluate the full scope of the tape and see kind of what got us in the hole. I've got a pretty good idea of some of the penalties and the turnover, but (it was good to) see how guys responded for some of those bad times and look forward to doing that tomorrow."
What did you think of Dax Hill's debut tonight?
"He jumped out at you. He made two real good plays, one down there in the low red (zone) and one on the field there on third down. Those are big time plays, so that's what stands out and then you'll evaluate the rest of it and see how he was. But that was exciting to see from Dax."
UNIVERSITY OF MICHIGAN BIOGRAPHY AND STATISTICS
CAREER GAME-BY-GAME STATISTICS
CAREER HIGHS
• Tackles: 11, vs. Wisconsin (Nov. 14, 2020)
• Solos: 8, at Indiana (Nov. 23, 2019)
• Asst: 6, vs. Penn State (Nov. 28, 2020)
• TFLs: 1.0, 3x last vs. Northwestern (Oct. 23, 2021)
• Sacks: 0.5 – at Wisconsin (Oct. 2, 2021)
• Int: 1, 4x – last at Nebraska (Oct. 9, 2021)
• FR: 2, vs. Notre Dame (Oct. 26, 2019)
• PBUs: 3 (last at Rutgers, Nov. 21, 2020)At Michigan
• Two-time Academic All-Big Ten honoree (2020-21)
• All-Big Ten honoree (first team, coaches, second team, media, 2021)
• Three-time letterman (2019-20-21)
• Appeared in 33 career games with 23 starts in the secondary
• Also contributed on special team units
Junior (2021)
• Started all 14 games as a defensive back and also played special teams; finished second on the defense with 69 tackles including 4.5 for loss with a shared sack; also broke up 11 passes including two interceptions and forced one fumble to earn his third varsity letter
• All-Big Ten honoree (first team, coaches, second team, media)
• Twice Shared Defensive Player of the Week honors against Western Michigan and Indiana
• Shared Hard Hat of the Week honors after the game at Wisconsin
• Shared Play of the Game honors for his tip-interception sequence at Nebraska
• Tied for the team lead with six tackles (five solo) and broke up one pass starting at the nickel position against Western Michigan (Sept. 4)
• Delivered six tackles (one solo) and shared a tackle for loss starting at nickle against Washington (Sept. 11)
• Registered one pass breakup and one assisted tackle in a start against Northern Illinois (Sept. 18)
• Broke up one pass, made five tackles (four solo) with one for loss, and also registered a pair of quarterback hurries against Rutgers (Sept. 25)
• Made an interception, broke up a pass, split a sack, and totaled six tackles (four solo) in a start at Wisconsin (Oct. 2)
• Picked off a pass and split a tackle for loss among five total stops in a start at Nebraska (Oct. 9)
• Tied for the team lead with six tackles (four solo) against Northwestern (Oct. 23), and added a tackle for loss
• Broke up two passes and generated six tackles (four solo) at Michigan State (Oct. 30)
• Started at safety against Indiana (Nov. 6) and had a team-high five solo stops (seven total)
• Started in the nickel spot and recovered a fumble in addition to two tackles at Penn State (Nov. 13)
• Contributed three tackles (two solo) and a pass breakup in a start at Maryland (Nov. 20)
• Started in the nickel position against Ohio State (Nov. 27) and made seven tackles
• Added five tackles with one for loss in a start against Iowa in the Big Ten Championship Game (Dec. 4)
• Broke up one pass and made four tackles (two solo) starting against Georgia in the Capital One Orange Bowl/CFP Semifinal (Dec. 31)
Sophomore (2020)
• Started all six games at safety and also played on special teams; finished second on the roster with 46 tackles and five total pass breakups including one interception to earn his second varsity letter
• Academic All-Big Ten honoree
• Started and made three solo tackles at Minnesota (Oct. 24)
• Registered seven tackles (five solo) in a start against Michigan State (Oct. 31)
• Credited with seven stops at Indiana (Nov. 7), in addition to a pass breakup, his first of the season
• Was all over the field against Wisconsin (Nov. 14), and led the team with 11 tackles
• Sealed the game at Rutgers (Nov. 21) with an interception and made nine tackles with two additional pass breakups
• Notched nine tackles and broke up one pass against Penn State (Nov. 28)
Freshman (2019)
• Appeared in 13 games including 12 on defense with three starts, and all 13 on special teams with 36 total tackles, 3.0 for loss, two fumble recoveries, four pass breakups, and one interception to earn his first varsity letter
• Named the team's Defensive Rookie of the Year
• Named to Pro Football Focus College's All-Big Ten Team on defense (third team, cornerback)
• Named co-Defensive Player of the Game for his performance at Indiana in his first career start
• Named to Pro Football Focus College All-Big Ten Team (flex) following his performance against Indiana
• Shared Defensive Player of the Game honors with the entire defense for their performance against Iowa
• Contributed on special teams in his Wolverine debut against Middle Tennessee State (Aug. 31)
• Caught a 25-yard pass to convert a fake punt against Army (Sept. 7)
• Credited with one assisted tackle playing special teams at Wisconsin (Sept. 21)
• Made three solo stops in a four-tackle effort and had his first split-tackle for loss against Rutgers (Sept. 28)
• Credited with six tackles, including one for loss, and added one pass breakup playing defensive back and contributing on special teams against Iowa (Oct. 5)
• Contributed one solo tackle playing safety and contributing on special teams at Illinois (Oct. 12)
• Made two tackles playing defensives back and special teams at Penn State (Oct. 19)
• Recovered two fumbles, the first of his career, and broke up a pass playing defensive back and contributing on special teams against Notre Dame (Oct. 26)
• Made solo tackle playing special teams at Maryland (Nov. 2)
• Broke up a pass and made two solo tackles against Michigan State (Nov. 16)
• Made his first career start at Indiana (Nov. 23) and led the team with eight tackles, all solo stops, and his first career interception
• In a start against Ohio State (Nov. 30), made three total tackles
• Started and contributed eight tackles including 1.5 for loss against Alabama in the Vrbo Citrus Bowl (Jan. 1)
Prep
• Attended Booker T. Washington High School (2019) coached by Brad Calip
• Led team to an 8-4 record and the Class 6 A-II semifinals

Key Statistics
• Made 93 tackles as a senior, including 67 solo stops, nine tackle for loss, one sack, two interceptions, nine pass breakups, three forced fumbles and one fumble recovery
• Caught 13 passes for 360 yards and seven touchdowns senior year; added a 55-yard rushing score
• Recorded 71 tackles, six TFLs, 11 pass breakups and five interceptions as a junior
• Tallied 45 tackles and two interceptions as a sophomore
• Made 67 tackles, two TFLs, two interceptions and returned one for a touchdown during his freshman year
Honors and Rankings
• 2018-19 Gatorade Player of the Year in Oklahoma
• 247Sports Composite Ranking as the nation's top safety prospect, the No. 1 player in Oklahoma and the eighth-ranked player overall nationally
• 247.com five-star recruit rated No. 7 overall prospect, the No. 1 in Oklahoma and No. 1 safety in the country
• Top-rated safety, No. 13 overall player nationally and a five-star prospect according to ESPN
• Rivals five-star prospect ranked as the No. 24 overall player nationally, the top-rated safety in the country and the No. 1 prospect in Oklahoma
• Finalist at 2018 Nike The Opening in Arlington, Texas
• Invited to play in the 2019 U.S. Army All-American Bowl
• Named a semifinalist for the 2018 Maxwell Football Club Defensive National Player of the Year

Personal
• Daxton Hill was born Sept. 29, 2000
• Son of Derrick and Tia Hill
• Brother, Justice, was a running back at Oklahoma State and was drafted in the fourth round (113 overall) by the Baltimore Ravens in the 2019 NFL Draft
COURTESY UNIVERSITY OF MICHIGAN ATHLETICS AND BENGALS MEDIA RELATIONS