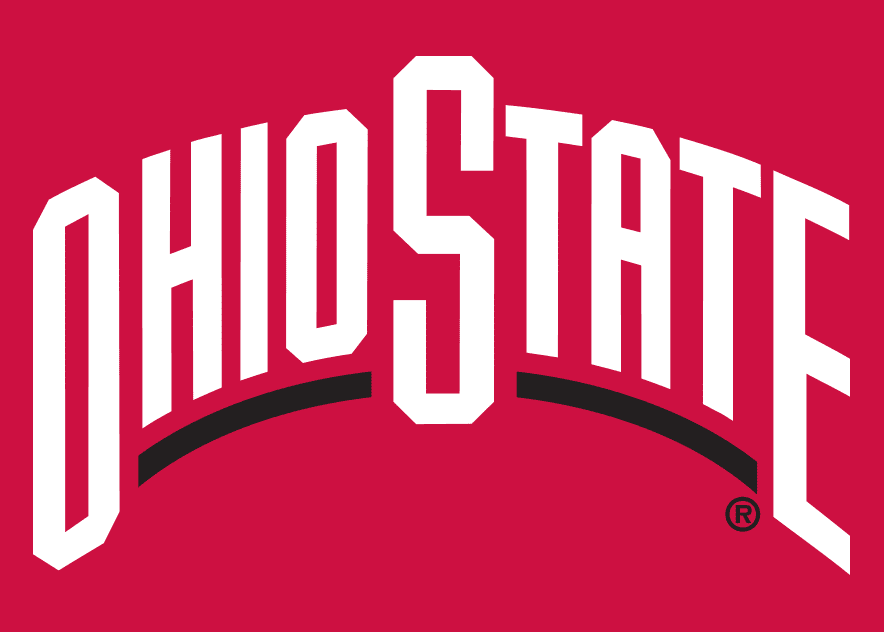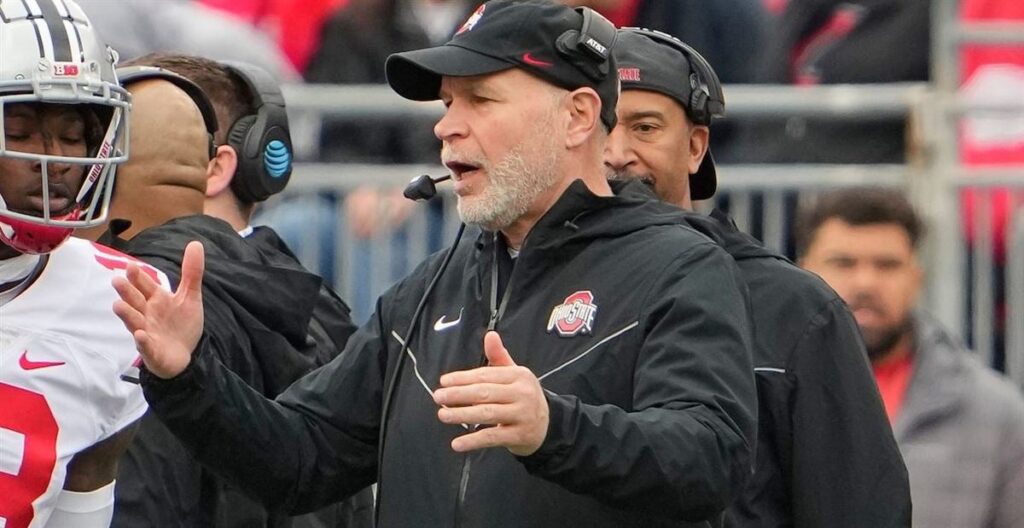 Jim Knowles, the architect of one of the nation's outstanding defenses the past two seasons at Oklahoma State University, took over as defensive coordinator at Ohio State University on Jan. 2. He also coaches the Ohio State linebackers.
The 2022 campaign will be Knowles' 35th season in collegiate coaching and it will also represent his 15th year as a defensive coordinator and his 11th as a linebackers coach.
Knowles' defenses at Oklahoma State were on an upward trajectory in each of his four seasons in Stillwater. The Cowboys improved each year under Knowles in total defense, scoring defense, rushing yards per game, passing yards per game, passing efficiency, first downs per game, yards per play, yards per pass, rushing yards per game and yards per rush.
The 2021 Cowboys put up historic numbers for the program, ranking in the top-five in the FBS in sacks (No. 1), tackles for loss (No. 2), third-down defense (No. 2), total defense (No. 5) and rushing defense (No. 5). They led the Big 12 in each of those categories.
The 2021 numbers continued a four-year run of improvement that saw scoring defense improve from 32.5 points per game in 2018 to 26.8 and 23.5 points per game in 2019 and 2020, respectively, to 18.1 (ninth nationally) this past season.
The same improvement occurred in total defense. The Cowboys allowed 297.9 yards per game in 2021, which improved on the 379.0 average in 2020, 412.3 in 2019 and 452.5 yards per game in 2018.
In 2020, Oklahoma State led the nation and set a school record in third down conversion percentage defense (26.5 pct.), it also tied for the FBS lead in defensive touchdowns (four) and led the FBS in fumble return yards (190). The 2020 defense also ranked eighth in fumbles recovered (10), ninth in tackles for loss per game (8.1) and 16th in sacks per game (3.0).
A 2021 finalist for the Broyles Award, which is presented to the nation's outstanding assistant coach, Knowles' Cowboy defenses also:
Recorded 47 quarterback hurries in 2019, the second-most in school history;
Helped the team to four victories over nationally ranked teams in 2018, including over No. 6 Texas and No. 7 West Virginia; and
Ranked in the Top 20 nationally in 2018 in sacks per game and tackles-for-loss per game.
Knowles, who first worked with David Cutcliffe at Mississippi in 2003 as his linebacker coach, spent eight seasons with him in Durham N.C., at Duke University. Knowles was the Blue Devils' defensive coordinator and linebackers coach there from 2011-17. He coached safeties in 2010.
The Blue Devils hit numerous milestones during this time, including ranking in the Top 25 in seven defensive categories, including total defense, in Knowles' last season there. They recorded their first 10-win season and ACC championship game appearance in 2013. They were No. 3 in scoring defense and No. 4 in total defense among all ACC schools in 2017. And they went to six bowl games in seven years.
Knowles was the head coach at his alma mater, Cornell University, from 2004-09 and helped the Big Red compile a 26-34 overall record. Cornell posted three consecutive .500-or-better seasons for the first time in 14 years under Knowles leadership and his initial team was the first in Ivy League history to go from zero conference wins the season before to a winning conference record the next.
A year after graduating from Cornell (1987) with his bachelor's degree from the School of Industrial and Labor Relations, Knowles became an assistant coach for the Big Red and stayed with the program for nine seasons, through the 1996 season. Cornell won Ivy League championships in 1988 and again in 1990.
A six-year appointment at Western Michigan, from 1997-2002, ensued after his first Cornell coaching position. In 2002 the Broncos led the MAC and ranked 28th nationally in total defense and featured Jason Babin, the MAC Defensive Player of the Year and the school's first NFL first round draft pick.
Knowles then moved on to Mississippi in 2003 for one season. The Rebels went 10-3, won a share of the SEC West Division and defeated Oklahoma State in the Cotton Bowl.
Knowles is a native of Philadelphia. He has three children: Halle, Luke and Jack.
2022 OHIO STATE FOOTBALL FALL CAMP NEWS
August 9, 2022
Knowles, Linebackers Want Better-Than-Top 10 Defense
The unit includes four of the top six tacklers on the team in 2021
COLUMBUS, Ohio – Ohio State new defensive coordinator and linebacker's coach Jim Knowles has a contingent of 11 linebackers practicing this fall camp, including the Nos. 2, 4, 5 and 6 tacklers on the team in 2021. Five practices into fall camp and he likes what he sees from his unit.
"These guys are hungry," Knowles, who spent the past four seasons as Oklahoma State's defensive coordinator, said. "They're tired of being pointed at as being deficient in any way. They came here as the best players in the country, and they want to play. They want to be coached."
And they want to be good.
"Our goal is to become the best in the Big Ten and the best in the nation," said junior Steele Chambers, who was fifth on the team in tackles last season with 47 after converting to linebacker from running back in fall camp."
Graduated "super senior" and fifth-year player Teradja Mitchell agreed.
"My standard and the way we work, I feel like we should be aiming for No. 1," Mitchell said. "That's the goal. The way we work and how hard we work … you might as well go for the top spot."
And when Knowles was asked about head coach Ryan Day's comment about hoping the defense is Top 10 this year he replied: "I wish that he would've said Top 5 because that's what we expect. We talk about having a silver bullet defense to mirror the traditions that have been around here. I tell the guys that means Top 5."
A Potential for Depth
Junior Tommy Eichenberg, the Rose Bowl defensive MVP after his record, 17-tackle performance, started four games last season, played in all 13 and was second on the team with 64 tackles and first among linebackers with 6.5 tackles-for-loss.
Chambers also started four games last year and, along with Eichenberg, has been impressive so far in fall camp.
"Tommy and Steele have been really solidifying things at linebacker," Knowles said. "I like Cody and Teradja mixing in, and Chip and C.J. EA (Palaie) has been kind of a float-around guy for us. I feel like we have potential there for depth, but still developing."
Cody Simon and Mitchell led all linebackers with 10 and eight starts last season, respectively. An injury kept Simon out of the Rose Bowl after a 54-tackle regular season, but he is back practicing. Mitchell had 45 tackles.
Arizona State transfer Chip Trayanum is one of the fastest and strongest linebackers on the team, according to his teammates, and was the first "newcomer" to have the black stripe removed from his helmet, signaling he's a Buckeye and ready to contribute. That happened following Tuesday's practice.
The C.J. that Knowles refers to is freshman C.J. Hicks, a five-star prospect at Archbishop Alter High School in Dayton and the No. 1 player in Ohio as a senior in 2021.
Palaie Gaoteote is in his second season with the program after transferring from USC. He played in eight games last season.
The other two scholarship linebackers are second-year freshman Reid Carrico and true freshman Gabe Powers.
Ohio State Single Game Tickets
Single game tickets for a terrific slate of 2022 Ohio State home football games can be purchased online at http://go.osu.edu/fbtix.
#GoBucks
The People. The Tradition. The Excellence.
COURTESY OHIO STATE ATHLETIC COMMUNICATIONS