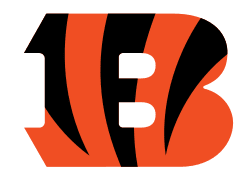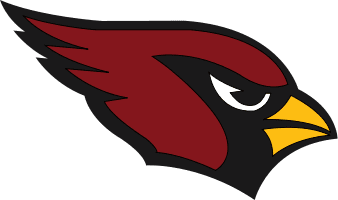 Kickoff: 7:30 p.m. Eastern.

Television: Live coverage on the Bengals Preseason TV Network with
broadcasters Mike Watts (play-by-play), Anthony Munoz (analyst) and Marisa
Contipelli (sideline reporter). The network is led by flagship WKRC-TV (CBS
Channel 12) in Cincinnati. Also on the network are WKEF-TV (ABC Ch. 22) in
Dayton, WSYX-TV (ABC Ch. 6) in Columbus, WLIO-TV (FOX Ch. 8.2) in Lima,
WDKY-TV (FOX Ch. 56) in Lexington, Ky. and WDRB-TV (FOX Ch. 41) in
Louisville, Ky.

Radio: The game will air on the Bengals Radio Network, led by Cincinnati
flagship stations WLW-AM (700), WCKY-AM (ESPN 1530; all sports) and
WEBN-FM (102.7). Broadcasters are Dan Hoard (play-by-play) and Dave
Lapham (analyst).
Setting the scene: The Bengals make their preseason debut Friday
night when they host the Arizona Cardinals in Cincinnati.
The game will mark the Bengals' first live action against an opponent since
their appearance in Super Bowl LVI on Feb. 13, 2022 in Los Angeles. Cincinnati
fell short to the L.A. Rams, 23-20, in the franchise's third all-time trip to the Super
Bowl, but the team retains a young, talented nucleus heading into the '22
campaign.
At the forefront of the roster is third-year QB Joe Burrow, who in 2021 set
single-season team records for passing yardage (4611), passing TDs (34) and
passer rating (108.3). Named the NFL's Comeback Player of the Year after
returning from a knee injury suffered in his rookie season, Burrow is now working
his way back to full health following an appendectomy on July 26. He has yet to
participate in training camp drills, but is attending practices and remains involved
in team meetings.
Cincinnati revamped its offensive line in the offseason with the signing of
three marquee free agents in RG Alex Cappa (Tampa Bay), ROT La'el Collins
(Dallas) and C Ted Karras (New England). The trio brings an abundance of
experience and success to the Bengals locker room, combining for 236 career
games played (regular season and postseason), including 174 starts, and three
Super Bowl titles (Karras, Super Bowl LI & LIII with New England; Cappa, LV
with Tampa Bay). Though training camp began with Cappa on the
Active/Physically Unable to Perform list and Collins designated to the
Active/Non-Football Injury list, Bengals offensive line coach/run game
coordinator Frank Pollack believes that the added veteran presence allows his
unit to still develop chemistry despite limited reps on the field.
"I've got La'el sitting next to Alex in our meetings, and they're constantly
talking when we're doing installs and watching tape," Pollack said. "I want guys
to sit next to the guys they play with, so they can communicate like they would
on the field. We try to expedite that process. It's going to be a little bit of a
challenge to get it up fast, but I'm confident in them being veterans and the way
they're talking and communicating now. Those guys are going to make that
process really fluid, even if it's going to be shorter than normal."
The Cincinnati offense is boosted by one of the NFL's most dynamic
receiving corps that features veteran slot WR Tyler Boyd, third-year pro Tee
Higgins and second-year Pro Bowler Ja'Marr Chase. In 2021, the three of them
combined for 3374 receiving yards, the most among any trio of pass catchers in
the NFL. Chase was named the NFL Offensive Rookie of the Year after finishing
the regular season with the most receiving yards (1455) by a first-year player in
the Super Bowl era (started in 1966). Higgins had a 1000-yard season of his
own, netting 1091 and six receiving TDs in just 14 games played, while Boyd had
828 yards and five scores. According to head coach Zac Taylor, the group has
only continued to improve during the offseason.
"They continue to put in the work," Taylor said. "I'll put their work behind the
scenes and at practice up against any trio. That's all that matters to us. We're not
into judging who is the best group of receivers — that doesn't matter. They're the
best group of receivers for us, and all that matters is that they work hard and
have an understanding of what we want to do."
In addition to the new offensive linemen, Friday will mark the Bengals debut
for a number of additions, including TE Hayden Hurst, who has already
impressed in training camp after signing with the team in March. Hurst
spent his first four NFL seasons with the Baltimore Ravens (2018-19) and
Atlanta Falcons ('20-21), and provides another strong option for Burrow in the
passing game.
"He's the style of tight end we really like to play with," Taylor said. "He's got
great awareness in zone coverage, which we see a lot with the style of receivers
we have. I think he and Joe [Burrow] are going to be able to have a great line of
communication. The right body language. The right zone awareness. He's got a
high football IQ, he's got really good hands, he's got the speed to be a tough
matchup, so I think he's a great option to add to the mix there as far as how we
attack defenses."
A majority of Cincinnati's 2022 draft class also figures to see extensive
action on Friday, including S Dax Hill (first round), CB Cam Taylor-Britt (second),
DT Zach Carter (third), LG Cordell Volson (fourth), S Tycen Anderson (fifth) and
DE Jeff Gunter (seventh).
As is always the case in the preseason, there are a variety of battles to
watch for roster spots, playing time and even starting positions. The most
notable of those competitions figure to take place at left guard, cornerback and
punt returner.
Friday will also be the first time the Bengals open their preseason slate at
home since 2018. Cincinnati traveled to Kansas City to kick off the 2019
preseason, was scheduled to go to Kansas City once again in 2020 before the
NFL preseason was canceled due to COVID-19, and played at Tampa Bay in the
first preseason game of 2021.
The series: The regular-season series is tied 6-6, and the Bengals lead
the preseason series 3-2.
In games played in Cincinnati, the Bengals lead 6-2 in regular season and
1-0 in preseason.
The Cardinals won the most recent regular-season meeting, 26-23 at Paul
Brown Stadium in 2019.
The Bengals were 2-1 in regular season against the Cardinals when the
franchise was based in St. Louis (prior to 1988), and the Cardinals lead the
regular-season series 5-4 since the Cardinals' move to Arizona.
Complete Bengals-Cardinals series results are on page 220 of the 2022
Bengals Media Guide.
Bengals-Cardinals connections: Cardinals WR A.J. Green
was originally a first-round draft pick of the Bengals in 2011 and spent nine
seasons ('11-20) in Cincinnati … Cardinals ILB Nick Vigil was originally a thirdround draft pick of the Bengals in 2016, and played with the team through the '19
season … Cardinals OL Justin Murray is from Cincinnati (Sycamore High
School), played at the University of Cincinnati, and spent two weeks on the
Bengals' active roster in 2017 … Cardinals DT Christian Ringo played in five
games with the Bengals during the 2018 season … Cardinals LB Myjai Sanders
(2018-21) and S James Wiggins ('16-20) played at the University of Cincinnati …
Bengals C Lamont Gaillard was originally a sixth-round draft pick of the
Cardinals in 2019 and played in 13 games for Arizona in '20 … Bengals CB Jalen
Davis was with the Cardinals during the '19 season, playing in two games …
Bengals WR Kwamie Lassiter II is from Chandler, Ariz. (approx. 30 miles from
Glendale) … Cardinals defensive coordinator Vance Joseph spent two seasons
(2014-15) as the Bengals' defensive backs coach … Cardinals defensive line
coach Matt Burke spent two seasons (2014-15) as the Bengals' linebackers
coach … Cardinals linebackers coach Bill Davis played at the University of
Cincinnati from 1985-88 … Bengals linebackers coach James Bettcher spent five
seasons (2013-17) on the Cardinals coaching staff, including three as defensive
coordinator ('15-17) … Bengals defensive quality control coach Sigismondo
"Louie" Cioffi served as the Cardinals' defensive backs coach for two seasons
(2011-12) … Bengals wide receivers coach Troy Walters played for the Cardinals
in 2006.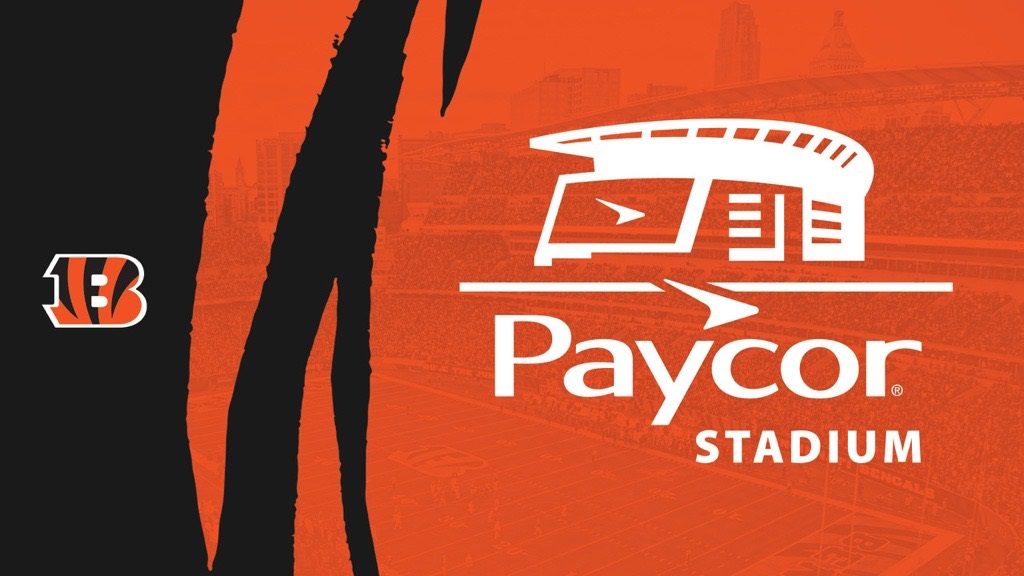 THE HEAD COACHES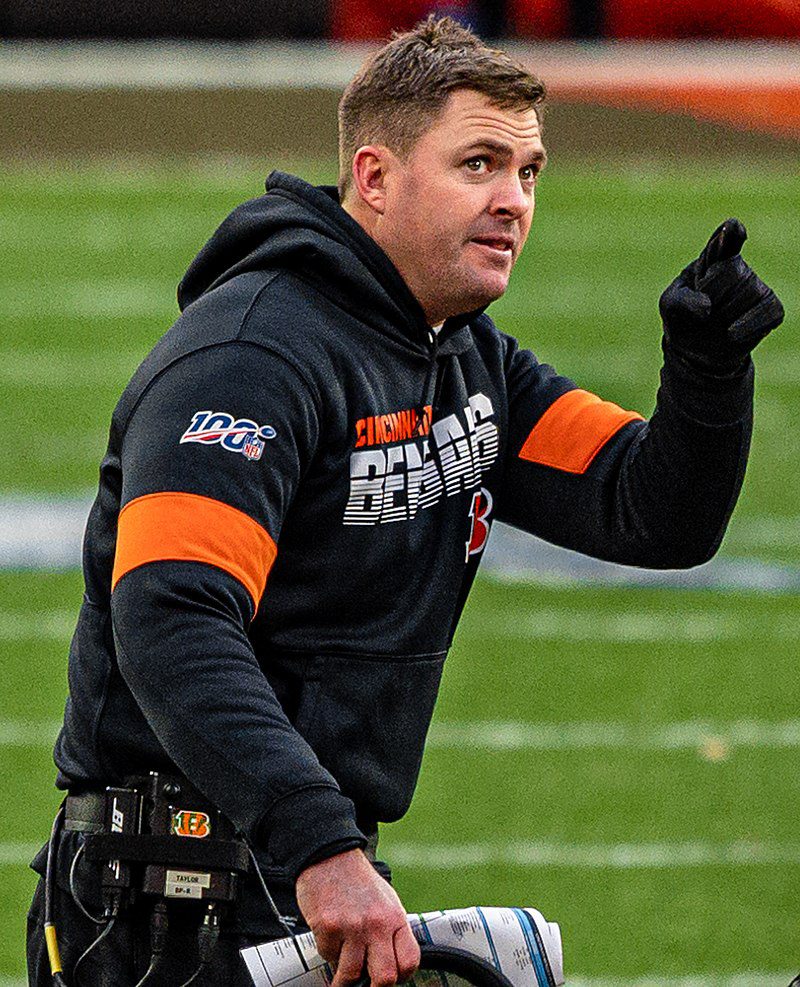 Zac Taylor was named the 10th head coach in Bengals history on Feb.
4, 2019. The 2022 season is his fourth in the position.
In 2021, Taylor led Cincinnati to an AFC North Division championship, an
AFC championship and a berth in Super Bowl LVI. Working with one of the
NFL's top young offenses, he helped guide second-year QB Joe Burrow to a
breakout year in which he set team records for passing yardage (4611), TD
Rookie of the Year honors. Chase and fellow WR Tee Higgins (1091 yards)
became the first duo in NFL history to record 1000 receiving yards in the same
season before the age of 23. Fifth-year RB Joe Mixon further established himself
as one of the NFL's premier backs under Taylor, ranking third in the league in
rushing yards (1205) and fourth in rushing TDs (13). Overall, the Cincinnati
offense finished the regular season in the top half of the NFL in yards (13th,
361.5 per game), passing yards (seventh, 259.0) and points (eighth, 27.1).
Defensively, the Bengals showed marked improvement from 2020 to '21,
improving their league ranking in rushing yards allowed (29th to fifth), total yards
allowed (26th to 18th) and points allowed (22nd to 17th).
In 2020, Taylor helped transition Burrow, the No. 1 overall pick in the NFL
draft, to the pros, despite the absence of an in-person offseason program due to
the COVID-19 pandemic. Burrow had one of the most productive starts to a
career by a QB in NFL history before a knee injury ended the rookie's season
after 10 games. Still, Burrow's 264 completions were the most ever by an NFL
QB through their first 10 career games, while his 404 pass attempts were second
and his 2688 passing yards were fifth. Defensively, Taylor oversaw the
onboarding of seven new starters, and helped Cincinnati hold opposing passers
to just a 62.8 completion percentage (sixth-lowest in the NFL).
In 2019, his first season as head coach, Taylor headed off a wave of early
season injuries to lead Cincinnati to second-half turnarounds on both offense
and defense. Offensively, the Bengals' per-game rushing average jumped 70.6
yards from the first half of the season (59.5) to the second (130.1), while their
per-attempt average jumped 1.26 yards (3.17 to 4.43) and they allowed 10 fewer
sacks (29 to 19). The team's top four WRs — Boyd, Alex Erickson, Auden Tate
and John Ross III — all posted career-highs in both receptions and receiving
yards. Defensively, Cincinnati notched 11 more sacks in the second half of of the
season compared to the first, and allowed 84.1 fewer yards per game.
Taylor came to Cincinnati after two seasons (2017-18) with the L.A. Rams,
where he served as assistant wide receivers coach in '17 and quarterbacks
coach in '18. In 2018, he helped guide Rams QB Jared Goff to career highs in
every major passing category. Goff ranked fourth in the NFL in passing yards
and eighth in passer rating. The Rams' QB play was a key component to their
offense, which finished the regular season ranked second in the NFL in total net
yards (421.1 per game), fifth in net passing yards (281.7), second in scoring
(32.9), first in first downs (401) and fifth in third-down percentage (45.0). Los
Angeles won the NFC West with a 13-3 regular-season record and advanced to
Super Bowl LIII against the New England Patriots.
In 2017, Taylor helped oversee an emerging Rams passing offense that
ranked 10th in the NFL in passing yards per game (239.4). Taylor directed a
Rams' young receiving corps headed by rookie Cooper Kupp, who finished the
season with 62 catches, a team-high 869 receiving yards and five TDs.
Prior to his time with the Rams, Taylor had a one-year stint in the college
ranks, serving as offensive coordinator and quarterbacks coach at the University
of Cincinnati in 2016. Taylor served under head coach Tommy Tuberville at UC.
Taylor broke into NFL coaching in 2012 with the Miami Dolphins as assistant
quarterbacks coach. He was elevated to quarterbacks coach from 2013-15, and
spent the final five games of '15 as the Dolphins' interim offensive coordinator
and primary play-caller, after the team made coaching staff changes.
During his time in Miami, Taylor was instrumental in the development of QB
Ryan Tannehill, the team's first-round draft pick in 2012.
Taylor's coaching career began at Texas A&M University, where he served
as offensive graduate assistant and tight ends coach under head coach Mike
Sherman from 2008-11. The Aggies shared the Big 12 South Championship in
2010 and played in three bowl games during Taylor's time in College Station.
As a player, Taylor began his college career at Wake Forest (2002-03)
before transferring to Butler County Community College in Kansas ('04) and then
playing his final two seasons ('05-06) at the University of Nebraska. Taylor had a
decorated career with the Cornhuskers, setting numerous school records and
passing for 5850 yards and 45 touchdowns. In his 2006 senior season, he was
named Big 12 Offensive Player of the Year after passing for 3197 total yards and
leading the Cornhuskers to a 9-3 record, an appearance in the Big 12
Championship Game and a berth in the Cotton Bowl. He was inducted into the
Nebraska Football Hall of Fame in 2017.
Taylor joined the Tampa Bay Buccaneers as a college free agent in 2007,
but he was waived prior to the start of training camp and never saw NFL action.
Later that year, he joined the Winnipeg Blue Bombers of the Canadian Football
League, where he spent one season (did not play).
His father, Sherwood, was a defensive back and captain at the University of
Oklahoma, playing under Sooners head coach Barry Switzer from 1976-79.
Sherwood Taylor later served as an assistant coach at Oklahoma and Kansas
State University. Taylor's brother, Press, played quarterback at Marshall
University and currently is the offensive coordinator for the Jacksonville Jaguars.
Taylor was born in Norman, Okla., on May 10, 1983. After attending Norman
High School, he earned a bachelor's degree in communication studies from the
University of Nebraska in 2006. He and his wife, Sarah, have four children —
Brooks, Luke, Emma Claire and Milly. Sarah Taylor is the daughter of former
Green Bay Packers and Texas A&M head coach Mike Sherman.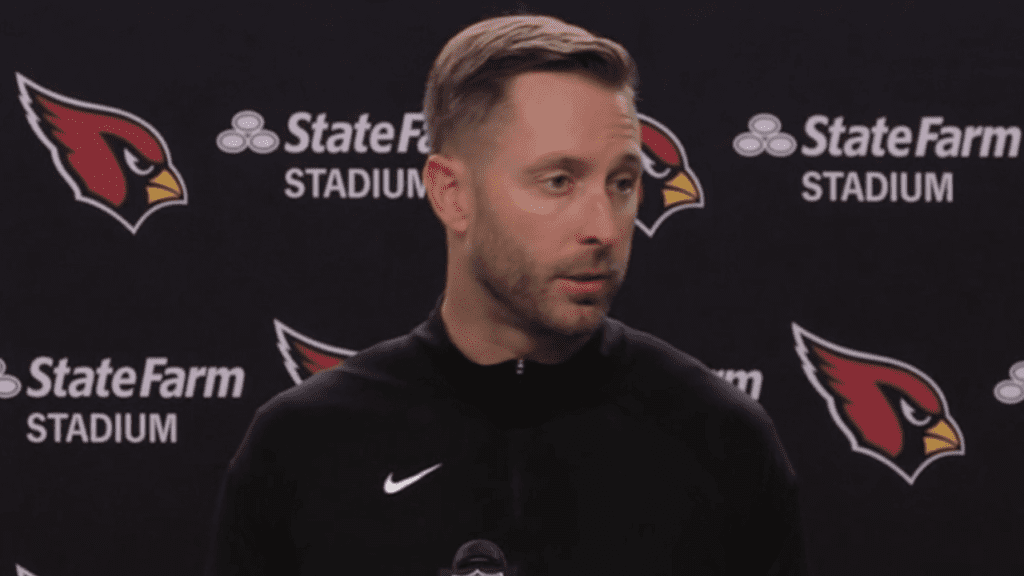 Kliff Kingsbury became an NFL head coach for the first time when
hired by Arizona on Jan. 11, 2019. In his first three seasons with the Cardinals,
Kingsbury has led a turnaround that has resulted in the team increasing its win
total by multiple games each year.
In 2018, the year prior to his arrival, Arizona had an NFL-low three wins and
was ranked last in nearly every offensive category. In 2021, Arizona secured a
playoff spot, had 11 wins and ranked in the top-10 in total offense, passing
offense and rushing offense. Arizona had the NFL's No. 8-ranked offense in
2021 after finishing with the No. 6-ranked offense in '20. It marked just the
second time (2015-16) since relocating to Arizona in 1988 that the Cardinals had
a top-10 offense in back-to-back seasons. The Cardinals offense has ranked top10 in total offense, offensive TDs, rushing yards/game and rushing TDs in each
of the last two seasons.
The Cardinals finished the 2021 regular season with 6352 total net yards,
the second-highest total in franchise history. Arizona had 4276 net passing yards
and 2076 rushing yards in 2021, just the second time in franchise history (1984)
the team had 4000-plus net passing yards and 2000-plus rushing yards in a
season.
Arizona's rushing attack has been vastly improved under Kingsbury. The
Cardinals ranked No. 10 in the NFL with 2076 rushing yards and No. 3 in the
NFL with 23 rushing TDs in 2021. It marked the third consecutive season (2019-
20) the Cardinals ranked in the top-10 in both categories. In 2020, Arizona
finished top-10 in total offense (No. 6), rushing yards/game (No. 7), rushing TDs
(No. 4) and offensive TDs (No. 10) while compiling 6153 total net yards.
In his first season in 2019, Kingsbury helped Arizona boast a 60.4-percent
increase in points scored and a 91.7-percent increase in the number of scoring
drives compared to 2018. Under Kingsbury's guidance, QB Kyler Murray was
named the 2019 NFL Offensive Rookie of the Year and has been named to the
Pro Bowl each of the last two years (2020-21).
Kingsbury came to Arizona after spending six seasons (2013-18) as the
head coach at his alma mater, Texas Tech. The Red Raiders featured a passing
attack that ranked in the top-10 in the country in each year of Kingsbury's tenure,
ranked in the top-20 nationally in total offense in all six seasons and finished in
the top-25 in scoring five times. Among the QBs Kingsbury mentored in the
college ranks were first-round selections Patrick Mahomes (2018 NFL MVP and
Super Bowl LIV MVP), Baker Mayfield and Johnny Manziel as well as Case
Keenum and Davis Webb.
Kingsbury began his coaching career at the University of Houston as the
offensive quality control coach (2008-09) prior to being elevated to quarterbacks
coach ('10) and co-offensive coordinator in '11. With Kingsbury as co-offensive
coordinator in 2011 and calling the plays, Houston led the nation in total offense
(599.1 yards per game), passing offense and scoring. He spent the 2012 season
at Texas A&M as offensive coordinator/QBs coach and helped the Aggies finish
third nationally in total offense.
Kingsbury played quarterback at Texas Tech (1999-2002) where he set 39
school records, 16 Big 12 marks and 17 NCAA records during his collegiate
career while throwing for 12,423 yards and 95 touchdowns. He was selected in
the sixth round (201st overall) of the NFL Draft by New England in 2003, spent
the '04 season on the Saints' practice squad and played with the N.Y. Jets in '05.
He played with the Cologne Centurions of NFL Europe in 2006 before attending
training camp with the Bills that summer. Kingsbury finished his playing career in
the CFL with the Montreal Alouettes and Winnipeg Blue Bombers in 2007.
Kingsbury grew up and played high school football under his father, Tim, at
New Braunfels (Texas) High School where he threw for over 3000 yards and 34
touchdowns as a senior in 1997. In 2018, he was inducted into the Texas High
School Football Hall of Fame. Kingsbury earned a bachelor's degree in
management from Texas Tech in 2001.
Kingsbury was born on Aug. 9, 1979, in San Antonio, Texas.
Taylor vs. Cardinals: The Cardinals lead, 1-0.
Taylor vs. Kingsbury: Kingsbury leads, 1-0.
Kingsbury vs. Bengals: Kingsbury leads, 1-0.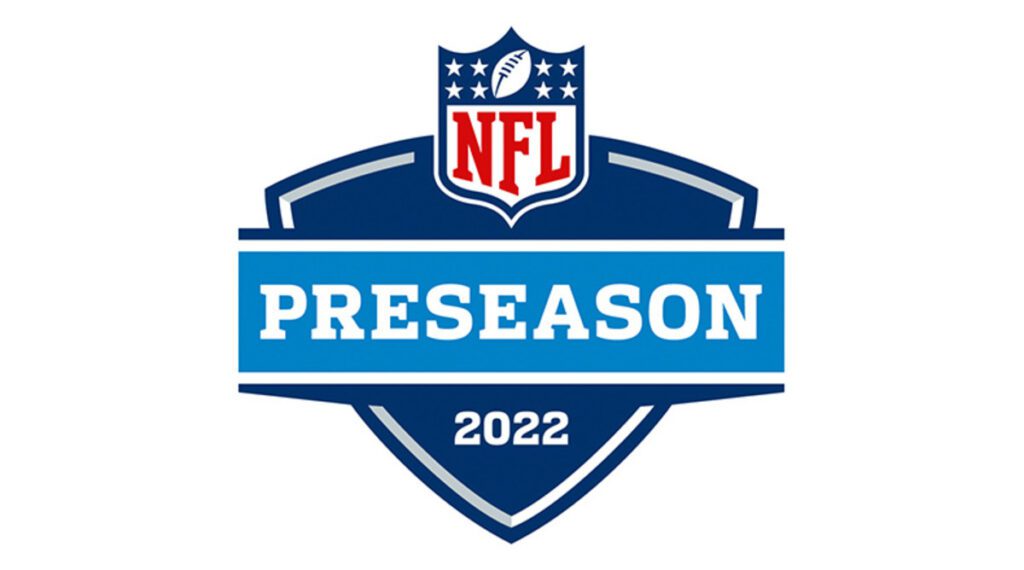 COURTESY BENGALS COMMUNICATIONS