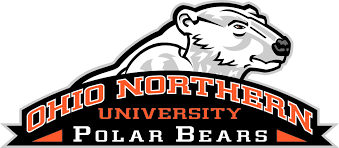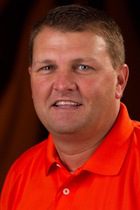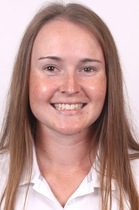 August 8, 2022
ADA —The 2021-22 season was highly successful for the Ohio Northern women's golf team.
The Polar Bears finished with a record of 75-14 and placed second in the Ohio Athletic Conference Championships after falling to Otterbein by one stroke in a playoff, marking their 19th straight top-five finish in the event.
"The ending was bittersweet, but I couldn't have been much happier with how we played this season," ninth-year head coach Chad Bucci said.
Sophomore Grace Honigford (West Chester/Lakota East) led the way for the Polar Bears all season, and it was her birdie on the 18th hole at the OAC Championships that forced the playoff after Northern had trailed by as many as 11 strokes.
Honigford, who shot a school-record 54-hole score of 236 to win OAC Championships Medalist honors as a freshman, matched that mark this season and was Co-Medalist with Otterbein's Lyndsay Blum.
As a team, Northern shot a program-record 974 over the 54 holes, tying Otterbein for the OAC record, and all five Polar Bears finished within the top 14 to earn All-Conference honors.
"The depth of talent in our program is such that if I had played nine girls, I think all nine of them would have been All-OAC," Bucci said.
Freshman Amelia Burger (Centerville) finished fifth with a 247, senior Karlee Staugler (Saint Henry) was sixth with a 248, freshman Rhianna Firmstone (Moon Township, Pa./Moon Area) was tied for eighth with a 250, and junior Isabella Orofino (Powell/Olentangy Liberty) was tied for 10th with a 251. All five players recorded 54-hole scores that rank in the top 10 all-time at ONU. The performance was made all the more impressive by the fact that four of those five golfers had no prior OAC Championships experience.
"I'm hoping that the underclassmen will feed off of that experience and be mentally prepared for tight situations next season," Bucci said. "The experience for Amelia and Rhianna having a year under their belt will allow them to enter tournaments with a lot more confidence to play aggressively next season."
Honigford, who won Medalist honors in six tournaments and finished tied for 28th at the NCAA Division III Championships in 2021, continued to put her talent on display as a sophomore this season. After finishing last year with a program single-season record 18-hole average score of 79.3, she lowered that mark to 78.8 this season and shot a program-best 18-hole score of 71 on two occasions. She posted six first-place and three second-place finishes as part of 11 top-five finishes overall and was a four-time OAC Golfer of the Week, giving her six such honors for her career.
Now a 12-time Medalist, Honigford set the 36-hole school record with a 143 as the Polar Bears carded a program-best 639 over 36 holes to win the Bluffton Beaver Classic by a margin of 73 strokes.
"Grace is every coach's dream when it comes to finding a player who is the whole package from listening and taking criticism to being willing to change her swing and equipment throughout the course of the year," Bucci said. "She's definitely a game-changer and has catapulted this program to new heights."
Firmstone shot the second-best average score on the team this season with an 82.3. She posted a season-best second-place finish at the Heidelberg Fall Invitational with a two-round score of 151, including a season-low 74 in the first round, and was third at the Capital Fall Classic with a 77.
Burger posted an 18-hole average of 83.1 on the season and was named OAC Women's Golfer of the Week on April 5 after shooting a 161 to win Medalist honors in leading the Polar Bears to the team championship at the Bluffton Spring Classic. She also tied Honigford for the top spot with a 76 at the Capital Fall Classic.
Orofino closed the year with an 84.5-stroke average and had a season-best second-place finish at the ONU Invitational after shooting a 79. She shot a career-low 78 in the second round of the Olivet (Mich.) Invitational.
The season averages for Firmstone, Burger and Orofino rank fourth, eighth and 10th, respectively, on the single-season program record list.
Staugler ranked fifth on the team with an average score of 86.1 on the season to finish as the top senior. She posted her best finish at the Polar Bear Classic, where she tied for third place, and she shot a career-best 80 on a pair of occasions.
Bucci said Staugler and fellow senior Allison Logue (Cincinnati/McAuley) provided great leadership during their time with the program.
"Karlee and Allie will be deeply missed, as they were always there when I needed something and supported the program tremendously."
As a team, the Polar Bears won six tournaments this season and placed in the top three in six others. They also fared well in the classroom with seven players earning Academic All-OAC recognition. That group included Honigford and Orofino in addition to juniors Meghan Utterdyke (Lebanon/Bishop Fenwick), Olivia Galigher (Bolivar/Tuscarawas) and Jessica Tubbs (Maumee/Springfield) and sophomores Rylie Smith (Cambridge/Buckeye Trail) and Allison Rountree (Loveland). Galigher, Orofino, Tubbs and Utterdyke each earned the honor for the second time in their careers.
Galigher, Orofino, Tubbs, Utterdyke, Honigford and Smith were also named All-American Scholars by the Women's Golf Coaches Association.
Following their OAC title and NCAA Championships appearance in 2021 and an OAC runner-up finish in 2022, the Polar Bears are primed to continue their run of success next season.
"The majority of our roster is returning next season, and we're bringing in a talented freshman class," Bucci said. "I didn't bring in that many players for next year, but I feel like the ones I brought in will be contributors right away."
COURTESY OHIO NORTHERN ATHLETICS