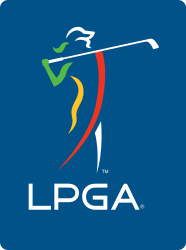 ISPS Handa World Invitational presented by AVIV Clinics
Galgorm Castle, Massereene Golf Club | Ballymena, Northern Ireland | Aug. 11-14, 2022
Wednesday Pre-Tournament Notes
August 10, 2022
PAJAREE ANANNARUKARN REMINCES AT THE SCENE OF MAIDEN TITLE IN NORTHERN IRELAND
August 1, 2021, is a day that'll Pajaree Anannarukarn will forever remember. The Thai native started that Sunday, the final round of the ISPS Handa World Invitational presented by AVIV Clinics, four strokes back of Jennifer Kupcho, Chella Choi and Emma Talley's lead at -10. By day's end, she would go on to force a playoff with Talley, and with a par on the second extra hole became a Rolex First-Time Winner and the fifth player from Thailand to earn a victory on Tour, a life-long dream.
"I learned a lot from that day from starting the day with couple birdies and playing good all the way until the sixth hole where I kind of slip on that," said Anannarukarn. "But I think I learn a lot from just trying to stay patient and, you know, try to just do your best and remember that it's not always going to be perfect. Everything is not going to be perfect. So as long as you just continue to do your thing and just keep focusing on what you can do, I think being patient and trusting yourself, I think that's really important."
Anannarukarn was mighty impressive with her recoveries in the final two rounds, especially with the putter. According to KPMG Performance Insights, she made 23 putts during the third round and again in the fourth last year, was 26-for-28 putting inside 10 feet and had 21 one-putts in her last 36 holes combined when the Tour average per round at the time was six. But the highlight of the week was sharing the experience and win with her father, who travels with her week in and week out on Tour.
"It's been a journey and he has been there ever since I started, so to be able to pull it off like in front of him and he was there to see me, to watch me, I think it's just amazing and special," said Anannarukarn. "I don't know what's the best word to describe that, but I think it's just great, awesome."
After the win, Anannarukarn carried the momentum through November, making eight of nine cuts to finish out the season and recording two more top-10 finishes for the year at the AmazingCre Portland Classic (T8) and the Walmart NW Arkansas Championship (T8). The 23-year-old started the 2022 season strong – making the cut in her first seven events and earning two top-eight finishes, including a tie for fourth at the JTBC Classic – but has admitted to struggling of late. Despite missing the cut in her last three events, Anannarukarn hopes to finish out the LPGA Tour's European swing on a high note with a chance at successfully defending at Galgorm.
"I've been working on trying to hit better tee shots off the tee and hopefully hitting more greens and give myself a lot of chances for birdies and putts," said Anannarukarn. "It's golf. There is time when you're like, oh, you've been doing so well until the point where you're like, oh, maybe this is a little off. I'm trying to get back on track."
STEPHANIE MEADOW FEELING RIGHT AT HOME AT GALGORM AND ISPS HANDA WORLD INVITATIONAL
Stephanie Meadow has had to request quite a few tickets for this week. "A lot of donations from other players," joked the 30-year-old. The Northern Ireland native grew up 20 minutes away in Jordanstown, and is thrilled to be back at the ISPS Handa World Invitational presented by AVIV Clinics. She's got family and friends making their way to Galgorm Castle, and her fiancé Kyle Kallan landed on Wednesday to spend the rest of the week with her. It's a much different feeling than the usual tournament atmosphere for Meadow, and though it's her fifth consecutive week on the road, she said the excitement she has returning home outweighs any exhaustion she may feel.
"it's just such a great week, and I think it's a good week to kind of cherish these moments. Life is bigger than golf, and to be able to do what I love in front of the people that I care about is a big deal," said Meadow, who is staying in Northern Ireland a few days extra after the tournament to have more time with loved ones. "Obviously Galgorm is fantastic. They've made some changes to the golf course, which I saw the back nine for the first time today. It's great. The members love the tournament and they come out and support it. I just think it's a really great atmosphere for everyone."
Meadow won the 2019 ISPS Handa World Invitational, before it was a tri-sanctioned event for the LPGA, Ladies European and DP World Tours, which was her second win as a professional following her first at the 2018 IOA Championship on the Epson Tour. Along with Leona Maguire, Meadow missed last year's event due to the Tokyo Olympics, but is ready to put her experience at Galgorm and Massareene to the test. Entering this week, Meadow has put up two T10 finishes this season already, at the JTBC Classic and the KPMG Women's PGA Championship. Still searching for her first victory on Tour, Meadow said that a potential win among a hometown crowd would be "incredible."
"I couldn't think of anything better. A major would probably be nice, but this would be pretty special, too," said Meadow. "You know, at the end of the day I just have to treat it like any other week. It's easy to try harder or just try to do it in front of people or whatever it might be.
"So I think it's just important for me to stick to my processes and what I normally do every week, and add some spa time in there too and I should be fine."
IRISH EYES WILL BE FIXED ON LEONA MAGUIRE AT ISPS HANDA WORLD INVITATIONAL
She will be the fan favorite, which can't hurt given how well she's playing. Leona Maguire shot a 66 on Sunday at Muirfield in the AIG Women's Open, the low round of the final day, which vaulted her into a tie for fourth with Minjee Lee. Three days later, she was in Northern Ireland warming up for the ISPS Handa World Invitational presented by AVIV Clinics to the excitement of the locals.
Maguire's family place is about a two-and-a-half-hour drive south of Antrim, down the A-4, a lovely, scenic excursion for anyone who wants to get away from the coast and see why Ireland is called the Emerald Isle. That makes Maguire as much of a hometown hero as fans will find.
It doesn't hurt that she embraces the role.
"I think it will be a fun week," Maguire said to a small roundtable with local media on Wednesday. "Nice to play in front of home crowds. The nice weather as well is an added bonus, so hopefully (there will) be plenty of people out to support this week."
That will include some family and friends who don't normally get to see her play.
"Just nice to feed off the energy of the crowd," Maguire said. "Hopefully there will be plenty of people to support. There are lots of the Irish (competitors) playing this week. Steph (Meadow) and (Olivia Mahaffey) are playing, too, so, yeah, hopefully the crowds rally behind us. And hopefully we can put on a good of display of golf for them."
Maguire is returning to this part of Northern Ireland for the first time since 2019. No events were held in the region in 2020 due to COVID, and Maguire missed the 2021 ISPS Handa World Invitational because of the Olympic Games in Tokyo. Since her last appearance, she has been the star of the victorious European Solheim Cup Team and won for the first time on the LPGA Tour at the LPGA Drive On Championship at Crown Colony, making her the first Irishwoman to do so in the Tour's history. All that combines to make her homecoming even more special.
"I played in this event three years ago before it was sanctioned," Maguire said, "so it's nice to go out (and play) where it's a little bit familiar. Both courses are in really good shape, so, yeah, excited for a very different test this week than Muirfield last week."
For more on Leona Maguire's homecoming on LPGA.com, click here: https://www.lpga.com/news/2022/irish-eyes-will-be-fixed-on-leona-maguire-at-isps-handa-world-invitational
BEHIND THE LEADERBOARD – STATS FROM THE AIG WOMEN'S OPEN
For the fourth time in the last five years, the AIG Women's Open champion was also a first-time winner on the LPGA Tour. The major that most often delivers the unexpected gave fans the unprecedented last week: for the first time since earning its major designation status in 2001, the AIG Women's Open was decided by a playoff. Ashleigh Buhai's four-hole, sudden-death victory over In Gee Chun capped an exciting 2022 major season, and gave South Africa its second-ever LPGA Tour major winner.
Buhai got her first LPGA title in her 221st career start, an interesting parallel to something that happened last summer in Scotland. At the 2021 Trust Golf Women's Scottish Open, it was Ryann O'Toole getting her first career LPGA Tour win, coming in her 228th start. There's something about Scottish golf and unpredictable winners.
BUHAI'S PUTTING PROWESS
You wouldn't know it watching her last week at Muirfield, but Ashleigh Buhai did not enter the AIG Women's Open with a glittering stat sheet this season when it came to putting. In nine of her first 11 starts this season on the LPGA Tour, she lost strokes to the field on the greens. Heading into the season's final major, she ranked 68th on the Tour for the season in putts per green in regulation, and outside the top-100 in three-putt avoidance.
That all dramatically changed on her way to the biggest win of her career to date. Buhai was absolutely brilliant from 5 to 10 feet away, making 20 of 26 putts from that range for the week, a clip of 76.9%. For context, the LPGA Tour make rate from that range since tracking began last season is 56.3%. Buhai gained more than seven-and-a-half strokes on the field with her putter, the third-most of any player, even with a negative strokes gained putting number in her final round.
Buhai didn't just putt her way to victory, though. She gained strokes through the bag, putting together positive strokes gained numbers in all four measured disciplines (off the tee, approach, around the green and putting). Overall, Buhai ranked sixth among players to make the cut in strokes gained tee-to-green, with 1.89 per round. She hit more than 80% of her greens in regulation for the week, the second-highest clip of anyone in the field.
For more KPMG Performance Insights following the AIG Women's Open, click here: https://www.lpga.com/news/2022/behind-the-leaderboard-aig-womens-open
CHAMPIONSHIP FORMAT
132 men and 132 women; two separate 72-hole stroke play tournaments (one for men and one for women); cut to top 60 and ties after 36 holes, with a second cut to the top 35 and ties after 54 holes in each of the tournaments. For the first two rounds, all players will play one round on each course.
SOCIAL MEDIA: #DRIVEON
Tournament: @World_Inv_Golf, @modestgolf, @galgormresort, @GalgormCastle, @massereenegc and @ISPSHanda (Twitter); @world_inv_golf, @isps_handa, @modestgolfofficial (IG), #WorldInvitational
LPGA: @LPGA, @LPGAMedia (Twitter), @lpga_tour (Instagram)
TV TIMES (all times Eastern on Golf Channel)
Thursday, Aug. 11 – 8 a.m. – 12 p.m.
Friday, Aug. 12 – 8 a.m. – 12 p.m.
Saturday, Aug. 13 – 8 a.m. – 12:30 p.m.
Sunday, Aug. 14 – 6:30 a.m. – 11:30 a.m.
STREAMING TIMES (all times Eastern on the NBC Sports App and golfchannel.com)
Thursday, Aug. 11 – 8 a.m. – 1 p.m.
Friday, Aug. 12 – 8 a.m. – 1 p.m.
Saturday, Aug. 13 – 8 a.m. – 12:30 p.m.
Sunday, Aug. 14 – 6:30 a.m. – 11:30 a.m.
WHITELINE PAR AND YARDAGE (subject to change)
Galgorm Castle Golf Club: 37-36–73; 6,621 Yards
Massereene Golf Club: 36-36–72; 6,517 yards
COURTESY LPGA TOUR COMMUNICATIONS