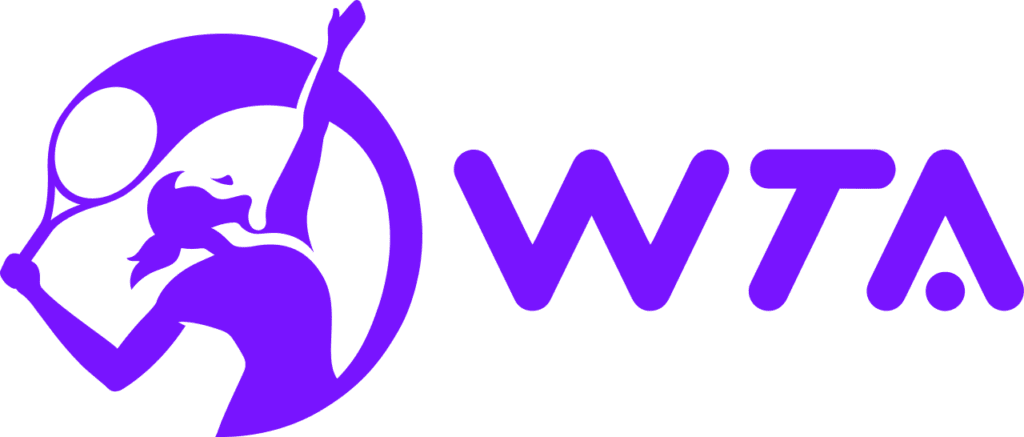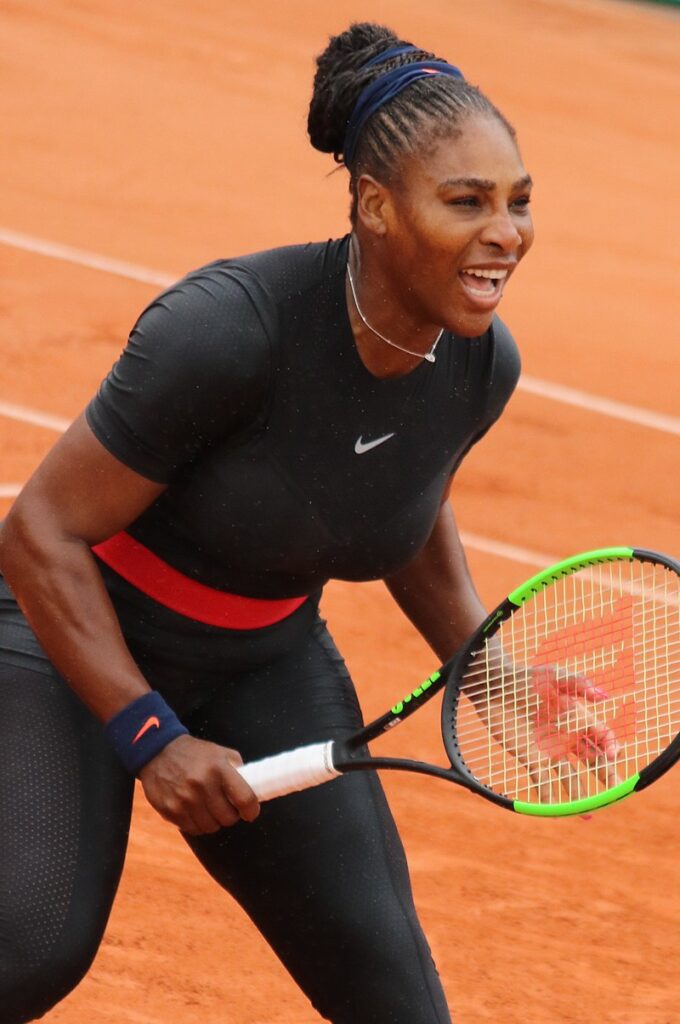 FROM WIKIPEDIA COMMONS
Serena Jameka Williams (born September 26, 1981) is an American professional tennis player. She has been ranked singles world No. 1 by the Women's Tennis Association (WTA) for 319 weeks, including a joint-record 186 consecutive weeks, and finished as the year-end No. 1 five times. She has won 23 Grand Slam singles titles, the most by any player in the Open Era, and the second-most of all time (behind Margaret Court's 24).
Along with her older sister Venus, Serena Williams was coached by her parents Oracene Price and Richard Williams. Turning professional in 1995, she won her first major singles title at the 1999 US Open. From the 2002 French Open to the 2003 Australian Open, she was dominant, winning all four major singles titles (each time over Venus in the final) to achieve a non-calendar year Grand Slam and the career Grand Slam, known as the "Serena Slam". The next few years saw her claim two more singles majors, but suffer from injury and decline in form. Beginning in 2007, however, she gradually returned to form despite continued injuries, retaking the world No. 1 singles ranking. Beginning at the 2012 Wimbledon Championships, Williams returned to dominance, claiming Olympic gold and becoming the first tennis player to achieve a Career Golden Slam in both singles and doubles. She won eight out of thirteen singles majors, including all four in a row from 2014–15 to achieve a second "Serena Slam". At the 2017 Australian Open, she won her 23rd major singles title, surpassing Steffi Graf's Open Era record. She then took a break from professional tennis after becoming pregnant, and has reached four major finals since returning to play.
Williams has also won 14 major women's doubles titles, all with her sister Venus, and the pair are unbeaten in Grand Slam doubles finals. This includes a non-calendar year Grand Slam between the 2009 Wimbledon Championships and the 2010 French Open, which granted the sisters the doubles world No. 1 ranking. She has won four Olympic gold medals, three in women's doubles — an all-time joint record shared with her sister. She has also won two major mixed doubles titles, both in 1998.
Williams is widely considered one of the greatest tennis players of all time. The arrival of the Williams sisters has been credited with ushering in a new era of power and athleticism on the women's professional tennis tour. Serena holds the most combined major titles in singles, doubles, and mixed doubles among active players, with 39: 23 in singles, 14 in women's doubles, and two in mixed doubles. She is joint-third on the all-time list and second in the Open Era for total major titles. She is the most recent woman to simultaneously hold all four major singles titles (2002–03 and 2014–15), and the most recent woman to win the Surface Slam (major titles on hard, clay and grass courts in the same calendar year), doing so in 2015. She is also, with Venus, the most recent player to have simultaneously held all four major women's doubles titles (2009–10).
Williams was the world's highest paid woman athlete in 2016, earning almost $29 million. She repeated this feat in 2017 when she was the only woman on Forbes' list of the 100 highest-paid athletes, with $27 million in prize money and endorsements. She has won the Laureus Sportswoman of the Year award four times (2003, 2010, 2016, 2018), and in December 2015 was named Sportsperson of the Year by Sports Illustrated magazine. In 2021, she was ranked 28th on Forbes' World's Highest-Paid Athletes list. She is the highest-earning woman athlete of all time.
RETIREMENT STORY
One day after hinting that her retirement is drawing near, Serena Williams shed further light on the subject with a first-person essay published in the latest issue of Vogue magazine.
"It's the hardest thing that I could ever imagine," she wrote. "I don't want it to be over, but at the same time I'm ready for what's next."
The 23-time Grand Slam singles champion, stopped short of saying the upcoming US Open would be her final tournament.
The essay, with the title "The Hardest Thing," was revealed on ABC's "Good Morning America."
"[There's] no happiness in this topic for me," she wrote. "The best word to describe what I'm up to is evolution. I'm here to tell you that I'm evolving away from tennis, toward other things that are important to me."
Serena Williams: Bio, matches and more
Williams, 40, concedes the subject of walking away from tennis is not a happy one, but says she is content with her achievements.
"Over the years, I hope that people come to think of me as symbolizing something bigger than tennis," Williams writes. "I admire Billie Jean [King] because she transcended her sport. I'd like it to be: Serena is this and she's that and she was a great tennis player and she won those Slams."
On Monday, Williams defeated Nuria Parrizas-Diaz 6-3, 6-4 at the National Bank Open. It was her first victory in more than 14 months.
"I love playing though, so it's like amazing," she said. "But, you know, I can't do this forever. I guess there's just a light at the end of the tunnel."
Perhaps the biggest piece of news to emerge was Williams' desire to have another child with husband Alexis Ohanian. When her daughter Alexis Olympia Ohanian, Jr., was born nearly five years ago, Williams suffered life-threatening complications.
"In the last year, Alexis and I have been trying to have another child, and we recently got some information from my doctor that put my mind at ease and made me feel that whenever we're ready, we can add to our family," Serena wrote. "I definitely don't want to be pregnant again as an athlete. I need to be two feet into tennis or two feet out.
"These days, if I have to choose between building my tennis résumé and building my family, I choose the latter."
After the win in Toronto, Serena said this was the first time her daughter had been courtside for a match.
"I looked over and I saw her in the first middle of the first set and I was like, `Oh, my God, why is she here?' And then I went into mom mode, like, does she have on her sun cream?
"But I was like, 'OK Serena, just let go and enjoy this.' It was good for her to have that memory. And I was like really happy. And then I was like, 'OK, no racquet smashing. Stay calm.'"
Serena, like her older sister Venus, has already created a large footprint beyond tennis. Her investment company Serena Ventures has made significant investments in startups Tonal, MasterClass and Noom, among others. SV launched earlier this year with a $111 early-stage venture capital fund — with 78 percent of their companies' portfolios founded by women or people of color.
Williams next plays the winner between Belinda Bencic and Tereza Martincova. Williams' previous outing was a loss in a third-set tiebreak at Wimbledon to Harmony Tan.
"Unfortunately I wasn't ready to win Wimbledon this year," Williams wrote. "And I don't know if I will be ready to win New York. But I'm going to try. And the lead-up tournaments will be fun.
Williams admitted she is not seeking to end her career with a final, ceremonial moment but to express gratitude.
"I'm terrible at goodbyes, the world's worst. But please know that I am more grateful for you than I can ever express in words. You have carried me to so many wins and so many trophies. I'm going to miss that version of me, that girl who played tennis. And I'm going to miss you."
COURTESY WTA TOUR COMMUNICATIONS