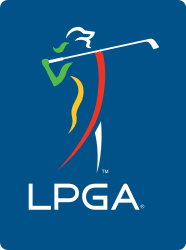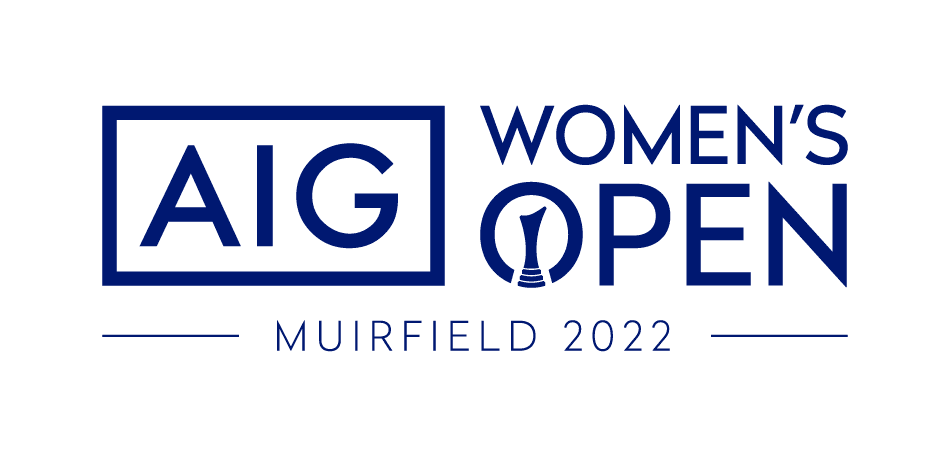 AIG Women's Open
Muirfield | Gullane, East Lothian, Scotland | Aug. 4-7, 2022
Fourth-Round Notes
Aug. 7, 2022
Course Setup: 35-36—71, 6,554 yards (Scoring Averages: R1, 73.61; R2, 72.88; R3, 72.57; R4, 72.62)
Weather: Cloudy skies, with highs in the mid-60s; winds from the west/southwest at 14-18 mph, with gusts of 21-26 mph
Quick Links: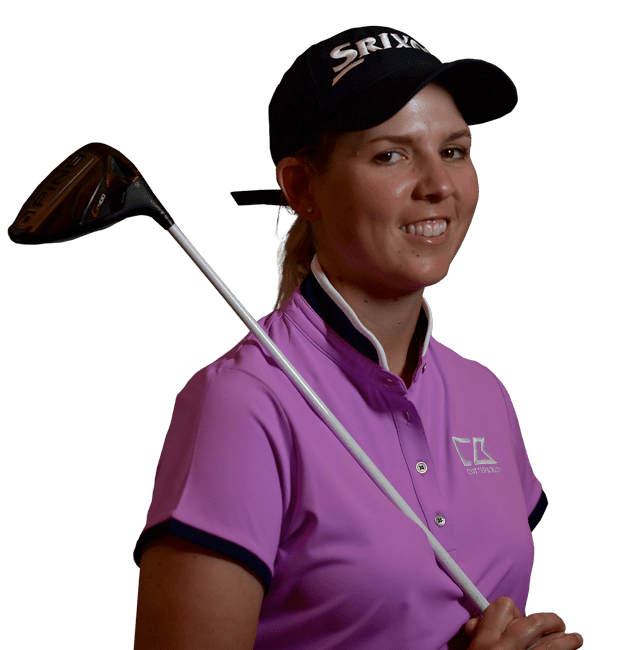 ASHLEIGH BUHAI WINS 2022 AIG WOMEN'S OPEN AT MUIRFIELD
It took 15 years of hard work and patience, and 76 holes of determination at Muirfield. Now, South African Ashleigh Buhai is a major champion. Buhai outlasted three-time major champion In Gee Chun in a four-hole, sudden-death playoff to win the 2022 AIG Women's Open, becoming the first woman to etch her name on the trophy at the famed links of Muirfield.
"In Gee is a major champion, and I knew I had to go out and win it. I mean, 18 played so tough the whole week, so it was going to be a grind and then it started to get cold and windier," said Buhai, a 33-year-old from Johannesburg. "I was just very proud of how I managed to stay focused on myself and try to do what I needed to do."
With the win, Buhai became the second women's major winner from South Africa, joining Sally Little(1980 KPMG Women's PGA Championship, 1988 du Maurier Classic). She also joined seven men who have won major titles, including Gary Player and Ernie Els, who won at Muirfield in 1959 and 2002, respectively. Buhai became the 44th player to become a Rolex First-Time Winner at a major championship.
Buhai, who started the day with a five-stroke lead at -14, never looked as at ease on the Muirfield links on Sunday as she had the previous three rounds. She carded one birdie and two bogeys on the front nine, but still held a three-stroke lead at -13 at the turn as the field around her failed to capitalize. Chun had pulled within one stroke of Buhai, but dropped three strokes behind with bogeys at 10 and 12.
But it all went haywire at No. 15 for Buhai, who found a fairway bunker off the tee and hit out sideways, needing two shots to escape the deep rough. After sending the ball off the back of the green with her fifth shot, she needed two putts to find the hole with a triple-bogey 7, dropping into a tie with Chun at -10.
"It's probably the worst swing I made all week. Was a little quick on the top. But if I had half a lie in that bunker, a plug off the drive, I could have got it out the other way in the fairway. Obviously compounded the mistake," said Buhai. "I didn't panic, which I thought was huge, and just tried to make a good swing on the next and just try to make good swings coming in to give myself a chance."
Buhai had a prime opportunity at No. 17 to reclaim the lead. After blasting out of a greenside bunker, her birdie putt at No. 17 hit the right edge of the cup and ricocheted out, leaving a stunned Buhai to tap in for the par.
On the first playoff hole, Chun executed a masterful up-and-down from the right greenside bunker to save par, while Buhai two-putted from the front of the green. On the second, Chun flubbed her chip out of the left rough, then blew her par putt 5 feet past the hole. Buhai's 6-footer for par came up just short, leaving her a tap-in for bogey, and Chun nailed the comebacker to force another hole.
On the third trip back to No. 18, Buhai's birdie attempt was right on line, but heartbreakingly died to the left. On her fourth tee shot of the playoff, Chun made her first major error of the day, putting her tee shot close to the front face of a fairway bunker. With Chun sitting three off the back edge of the green, Buhai's second ended up in the greenside bunker and it seems like the nerves of the moment were getting to her. But she executed a perfect shot and put the ball to 3 feet. Buhai then knocked in the par putt and immediately burst into tears, enveloped by a bear hug by her husband David Buhai, who caddies for Jeongeun Lee6 and who was surrounded by fellow players and caddies for the duration of the playoff.
"I think I did what I can do," said Chun. "Ashleigh made a great up-and-down on 18. Almost close, but still, I don't want to give up and I just want to look for another tournament, another day."
Buhai joined the LPGA Tour as a rookie in 2008 and spent the next six years bouncing between the LPGA Tour and the LET. She returned to the LPGA Tour full-time in 2014 and played the classic career of the journeywoman, consistently earning enough to maintain her status but never claiming a breakthrough victory. With a thrilling four days at Muirfield, Buhai finally added her name to the LPGA Tour record books.
"I turned pro when I was 18. I was kind of expected, there was a lot of things expected of me. I won straight off the bat on the Ladies European Tour. But this game has a way of giving you a hard time," said Buhai. "I'm just so proud of how I've stuck it out. I have said the last four or five years, I've finally started to find my feet on the LPGA and felt I could compete, and although I'm 33 now, I feel I'm playing the best golf of my career. It's been a long journey, but man, it's all worth it right now."
Minjee Lee, Leona Maguire and Madelene Sagstrom tied for fourth at -7, with Maguire's 66 coming in as Sunday's low round. World No. 2 Lee needed to reach solo second to have a chance of moving to the top of the Rolex Women's World Golf Rankings. Six players were tied for seventh at -6, including major champions Brooke Henderson and Lydia Ko.
IN GEE CHUN "NEVER GIVE UP" ATTITUDE SHONE THROUGH AT AIG WOMEN'S OPEN
Heading into her post-playoff media availability, In Gee Chun was smiling, clutching a book from presenter Mia Baker. Its title? Just Don't Give Up! – the perfect culmination of Chun's Sunday at the AIG Women's Open. Having recorded a 1-under 70 in the final 18 holes, Chun landed herself into a playoff against 54-hole leader Ashleigh Buhai after starting the day five strokes back of the lead. Chun went par-bogey-par in the first three extra holes, and resorted back to the 18th tee afterwards as was the protocol. A tee shot into the right-hand fairway bunker was her ultimate undoing, as Buhai went on to par after striping it down the fairway to win her maiden title, outlasting Chun's bogey.
Though not "happy happy," Chun was still proud of her major season and final day of effort on the links, one that included her first title since 2018 at the KPMG Women's PGA Championship this past June at Congressional Country Club.
"First thing, when I made a win at the KPMG, I was so happy because my sponsor and friends and family, they waited and I show them something where I can give them something, because they always cheer me and give me love no matter what I did," said Chun. "After that, just wanted to keep going. I feel like golf Gods want to, not too easygoing, so I just want to like never give up and then keep trying. I'm always happy to finish in a good position. I felt like I had a great season, and I have more tournaments coming in the future, yeah."
The runner-up performance is her best result in the major, and her third top-10 finish in now eight appearances at the AIG Women's Open. Chun, who will next appear at the CP Women's Open, did have some takeaways from her experience at Muirfield for next year at Walton Heath.
"I think now I have a lot of confidence I can play well at links course."
ROSE ZHANG WINS LOW-AMATEUR HONORS
It's easy to see a future LPGA Tour star in Rose Zhang. The Californian, just weeks ahead of starting her sophomore year at Stanford University, was the lone amateur to play 72 holes at Muirfield. In return, she received the Smyth Salver, a silver plate that is bestowed on the AIG Women's Open's lowest amateur. Past winners include AIG Women's Open champions Georgia Hall and Anna Nordqvist, as well as major winners Danielle Kang, Lydia Ko and Michelle Wie West.
"Just to make the cut into the weekend is just really special for me to play Muirfield for another two days, and to just see the entire course and play with more great players is just an experience that I won't forget," said Zhang, who finished T28 at +1. "But I'm just really happy to be here and done. Winds were brutal today, but I loved every moment."
At just 19 years old, Zhang was competing in her 10th major championship, having received multiple exemptions thanks to wins at the 2020 U.S. Women's Amateur, 2021 U.S. Girls' Junior and 2022 NCAA National Championship. She made the cut in all three of her 2022 major appearances, and now will enjoy 10 days at home before returning to Europe for the World Amateur Team Championship in Paris, France. And of course, the question on everyone's lips is will Zhang, who has already captured every major amateur title available to her, turn professional any time soon?
"It's all up in the air right now. I feel like I have so many options that I can go either way," said Zhang, No. 1 in Women's World Amateur Golf Rankings since September 2020. "I think for now I'm going to go back for my sophomore year and just enjoy another great year with my teammates."
CME GROUP CARES CHALLENGE – SCORE 1 FOR ST JUDE UPDATE
The CME Group Cares Challenge is a season-long charitable giving program that turns aces into donations. CME Group donates $20,000 for each hole-in-one made on the LPGA Tour in 2022, with a minimum guaranteed donation of $500,000 to St. Jude Children's Research Hospital, which is leading the way in how the world understands, treats and defeats childhood cancer and life-threatening diseases.
Although there were no aces during the AIG Women's Open, there have been 18 holes-in-one through 20 events this season, with the current donation total at $360,000. The 2021 LPGA Tour season saw 17 aces from 15 different players, while the 2019 campaign had 32 total aces from 31 different competitors for a total of $640,000. That more than covered the average cost of $425,000 needed to treat a pediatric cancer patient.
KPMG PERFORMANCE INSIGHTS – FOURTH ROUND OF THE AIG WOMEN'S OPEN
Ashleigh Buhai shot 75 in regulation, tying the highest final-round score shot by an LPGA Tour major champion over the last decade. The last major winner with a higher final-round score was Donna Caponi, who shot a final-round 77 at the 1970 U.S. Women's Open.

It took four extra holes, but Ashleigh Buhai made it five-for-five for players converting leads of 4-plus strokes at the AIG Women's Open as a major.

Minjee Lee wound up with the best cumulative score to par in the majors in 2022, at 34-under.
PLAYER NOTES
Rolex Rankings No. 84 Ashleigh Buhai (70-65-64-75)
She hit six of 14 fairways and 15 of 18 greens, with 35 putts
Her third-round 64 is her career-low round at the AIG Women's Open, besting the 65s she shot in Friday's second round and in the first round in 2019 (Woburn)
Buhai first earned LPGA Tour Membership in 2008 and has played full-time since 2014; she has runner-up finishes at the 2017 Thornberry Creek LPGA Classic and the 2020 AmazingCre Portland Classic, with 12 total top-10 finishes
This is her 16th event of the 2022 LPGA Tour season; she has two top-10 finishes, with a season-best finish of fourth at the LOTTE Championship presented by Hoakalei
This is her 15th appearance at the AIG Women's Open; her best finish is solo fifth in 2019 at Woburn
Has three career victories on the LET and won four pro events on the Ladies Africa Tour as an amateur, including the 2004 South African Open at age 14
Buhai is the second women's major winner from South Africa, joining Sally Little (1980 KPMG Women's PGA Championship, 1988 du Maurier Classic)
She is the third LPGA Tour winner from South Africa, joining Sally Little (15 wins) and Lee-Anne Pace (one win)
She is the 44th player to become a Rolex First-Time Winner at a major championship
She is the eighth player from South Africa to win a golf major championship, including Gary Player and Ernie Els, who won The Open at Muirfield in 1959 and 2002, respectively
Represented South Africa at the 2016 Olympics, finishing 50th
Married David Buhai, who caddies for Jeongeun Lee6, in December 2016; she previously played under her maiden name of Simon
Played tennis, field hockey, cricket and soccer growing up
Started playing golf at age 6
SOCIAL MEDIA: #DRIVEON
Tournament: @AIGWomensOpen (Twitter/Instagram), #AIGWO, #WorldClass
LPGA: @LPGA, @LPGAMedia (Twitter), @lpga_tour (Instagram)
TOURNAMENT SCORING RECORDS (since becoming a major in 2001)
18 holes: 62, Minea Blomqvist, third round, 2004; Mirim Lee, first round, 2016
36 holes: 133, Caroline Masson, 2011; Mirim Lee, 2016; In-Kyung Kim, 2017
54 holes: 199, In-Kyung Kim, 2017; Ashleigh Buhai, 2022
72 holes: 269, Karen Stupples, 2004
COURTESY LPGA TOUR COMMUNICATIONS