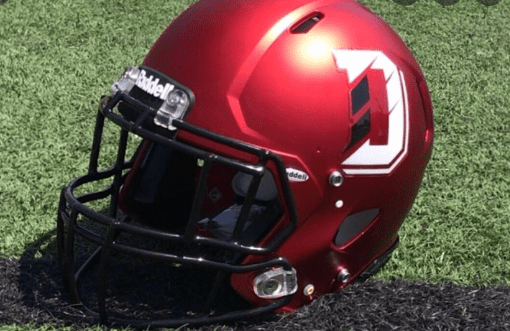 Mon, Aug 1, 2022
ST. LOUIS –Davidson College, which won a share of the last two Pioneer Football League titles, is the choice to win the league's 2022 title in the league's Preseason Coaches' Poll, voted by each of the league's head coaches.
The PFL will present its 2022 Preseason All-PFL Teams, Tuesday.
Davidson, which won its first PFL title in Spring 2021 followed that by winning a share of the Fall 2021 title. The Wildcats received eight of the 11 first-place votes and received a second-place vote from two other coaches. San Diego, which shared the Fall 2021 title with Davidson, was picked to finish second and received the three remaining first-place votes and was picked second on five other ballots.
Davidson received 98 of the maximum 100 points possible, with coaches unable to vote for their own team. San Diego followed with 91 points – making those two teams the clear frontrunners. St. Thomas and Dayton round out the top four with 78 and 72 points, respectively.
Morehead State, which finished tied for third last season, was picked fifth in the 2022 preseason poll with 58 points. Marist received 52 points to earn the sixth spot in the poll. Drake followed in seventh with 42 points.
Valparaiso (34 points) was picked to finish eighth. The Beacons were narrowly favored ahead of Stetson (33) and Butler (30), which were picked ninth and 10th, respectively. Presbyterian rounded out the 11-team preseason poll.
The upcoming 2022 season marks the 30th year for the Pioneer Football League – the nation's only non-scholarship, football-only NCAA Football Championship Subdivision conference. The league will feature 11 teams each playing an eight-game schedule to determine the league champion and recipient of the automatic bid to the NCAA FCS Championship.
The 2022 schedule gets underway Saturday, August 27 when Morehead State travels to Mercer. The rest of the league gets underway Saturday, Sept. 4. The 2022 PFL race starts in Week 4 (Sept. 24) with a four-game slate.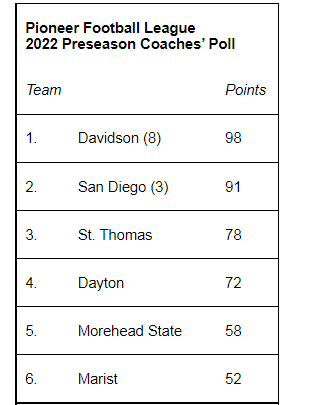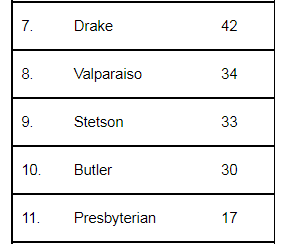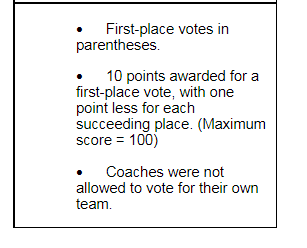 COURTESY PFL COMMUNICATIONS