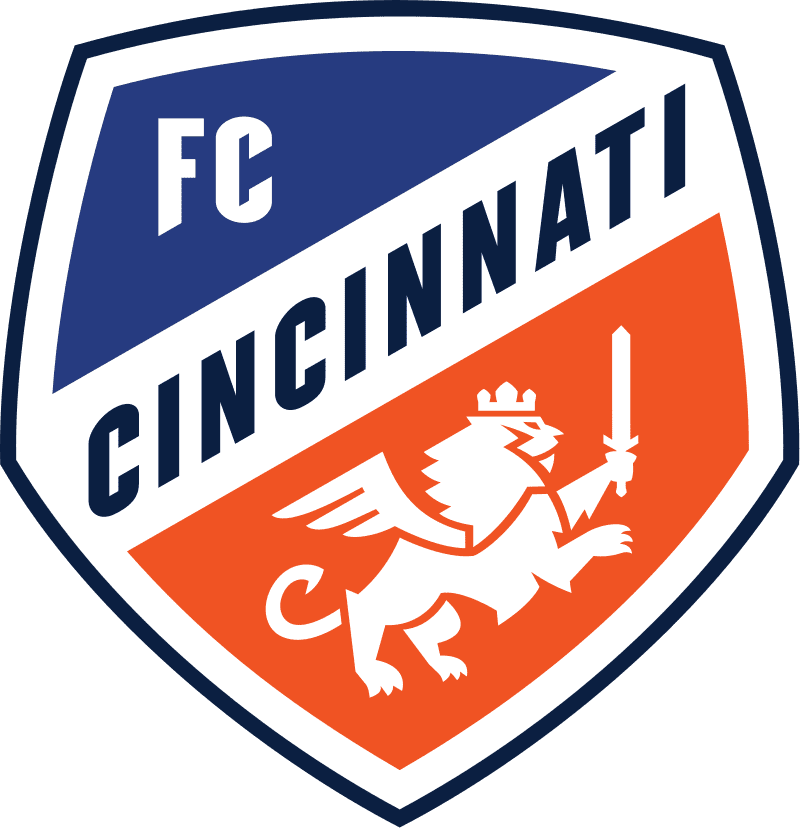 Sunday, Jul 31, 2022
FORT LAUDERDALE, Fla. – FC Cincinnati had a pair of braces from Brenner and Brandon Vazquez, but Inter Miami CF's late equalizer seven minutes into second half stoppage time wrapped a tumultuous 4-4 draw Saturday night at DRV PNK Stadium.
With the result, FC Cincinnati move to 7-8-8 (29 points) for the season. Miami go to 7-10-5 (26 points).
For the first time in club history, two players for FC Cincinnati scored a brace in the same game. Brenner and Vazquez put together the sixth and seventh braces in club history, the third multi-goal game by each player.
Gonzalo Higuaín's first half hat trick for the Herons required FCC to come from behind three times, including twice in the opening 45 minutes. After Higuaín's 23rd minute goal, Brenner scored his first of two in the 28th minute.
With Alvas Powell streaking down the right side, the Jamaican wing back carried the ball into the box and calmly placed a pass into the feet of Brenner cutting near post on a dead sprint for a clinical finish deflected into the back of the net.
After going down once more in the 37th minute, three minutes later Brenner equalized again.
Brandon Vazquez found Luciano Acosta, who in the midfield played a cross past the last line of Miami's defense to Brenner running on. The Brazilian striker took a touch and fired a right footed shot across goal for his second of the evening and his seventh of the season.
The Orange and Blue were down 3-2 at halftime after Higuaín's converted penalty kick in first half stoppage time. Approaching the final 10 minutes of the game, Vazquez scored his brace within six minutes.
The buildup for his 81st minute goal began with Álvaro Barreal driving into the box and weaving through two defenders. Approaching the net, the Argentine found Vazquez to poke in a finish from close range.
Then the Orange and Blue went ahead in the 86th minute, as Kubo found Barreal down his left side. Barreal whipped in a cross perfectly onto the foot of a sliding Vazquez to go-ahead.
But the lead would not hold as Chris McVey equalized for the hosts seven minutes into second half stoppage time, and the game would finish 4-4.
FC Cincinnati have now been part of 18 games this season to have been decided by one goal or to have finished in a draw, only behind New England Revolution (19) for most in MLS this year.
FC Cincinnati return to TQL Stadium for Salute to Service night on Saturday, August 6 against the Philadelphia Union. Kickoff is set for 7:30 p.m. ET, and the game will be televised on WSTR 64, streamed regionally on fccincinnati.com/stream, out of market on ESPN+, on radio on ESPN 1530 while an audio stream will be available via the iHeartRadio app.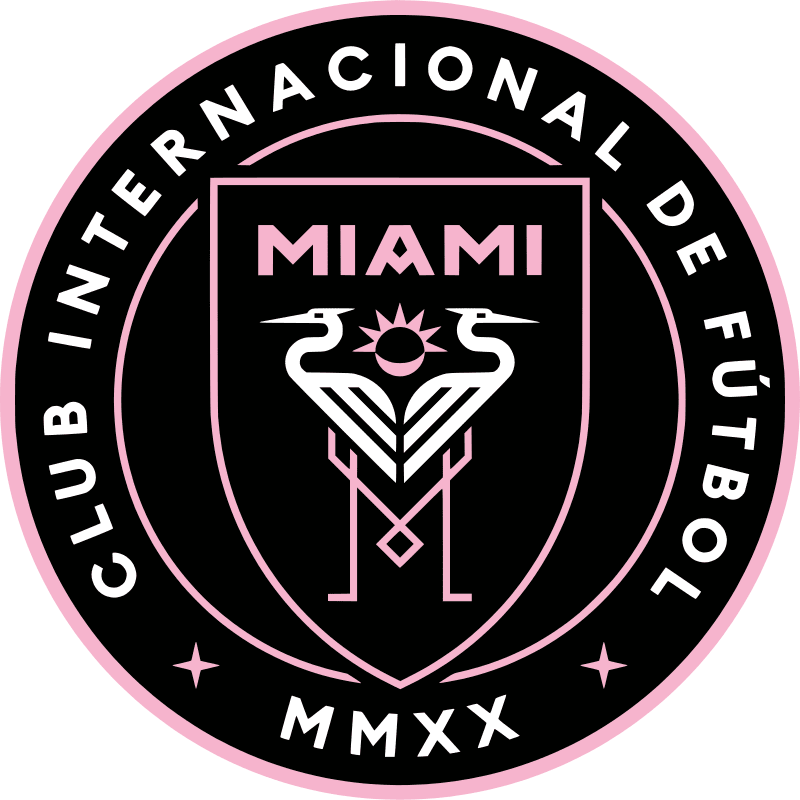 FC CINCINNATI GAME REPORT
FC Cincinnati at Inter Miami CF
Date: July 30, 2022
Competition: MLS Regular Season
Venue: DRV PNK Stadium
Kickoff: 8:08 p.m. ET
Weather: 86 degrees, clear
SCORING SUMMARY: 1-2-F
MIA: 3-1-4
CIN: 2-2-4
MIA – Gonzalo Higuaín 23', Gonzalo Higuaín (Pozuelo) 37', Gonzalo Higuaín (PK) 45+5', Chris McVey (Jean, Yedlin) 90+7'
CIN – Brenner (Powell) 28', Brenner (Acosta, Vazquez) 40', Vazquez (Barreal) 81', Vazquez (Barreal, Kubo) 86'
GAME NOTES
• Saturday marked the first time FCC have tied a regular season contest in the state of Florida, the Orange and Blue entered Saturday 5-5-0 in MLS games in Florida.
• FC Cincinnati tied Inter Miami CF for the first time in the all-time head-to-head series … the Herons lead the all-time mark 4-1-1 (2-0-1 at home).
• Brandon Vazquez's 13 non-PK goals are the most in MLS.
• Brenner had the sixth multi-goal game in the club's MLS history … five of those have come this season. Saturday marked the third time he has scored multiple goals in a game for FC Cincinnati.
• Brandon Vazquez had the seventh multi-goal game in the club's MLS history.
• Vazquez, with an assist on Brenner's second goal, became the second player in club history to reach double digit assists for his FCC career. It was his 10th career FC Cincinnati assist, only trailing Luciano Acosta's 21 for the most in club history.
• Álvaro Barreal with two assists became the eighth player in club history with multiple assists in a game … he also has eight career assists, third-most in club history behind Acosta and Vazquez.
• Nick Hagglund surpassed 6,000 career minutes with FC Cincinnati in MLS regular season play, the first player in club history to do so.
LINEUPS
CIN: Roman Celentano, Álvaro Barreal, Tyler Blackett (Nick Hagglund 53'), Geoff Cameron (John Nelson 54'), Ian Murphy, Alvas Powell (Ray Gaddis 53'), Junior Moreno (Haris Medunjanin 65'), Obinna Nwobodo, Luciano Acosta (C) (Yuya Kubo 85'), Brenner, Brandon Vazquez
Substitutes not used: Alec Kann, Allan Cruz, Calvin Harris, Arquimides Ordonez
Head Coach: Pat Noonan
MIA: Drake Callender, DeAndre Yedlin, Chris McVey, Damian Lowe, Ryan Sailor, Jean Mota, Alejandro Pozuelo (Bryce Duke 80'), Gregore Silva (C), Gonzalo Higuaín (Leo Campana 69'), Robert Taylor (Jean Corentin 80'), Indiana Vassilev (Ariel Lassiter 61')
Substitutes not used: Nick Marsman, Aime Mabika, Victor Ulloa, Emerson Rodrigez, Joevin Jones
Head Coach: Phil Neville
STATS SUMMARY: MIA/CIN
Shots: 14 / 15
Shots on Goal: 7 / 7
Saves: 3 / 3
Corner Kicks: 5 / 7
Fouls: 11 / 11
Offside: 4 / 1
Possession: 53.7 / 46.3
OFFICIALS
Referee: Tori Penso
Ast. Referees: Logan Brown, Gjovalin Bori
Fourth Official: Rubiel Vazquez
VAR: Guido Gonzales Jr.
Ast. VAR: Joshua Patlak
POSTGAME QUOTES
FC Cincinnati Head Coach Pat Noonan
On the result
"I thought it was a chaotic game. Too stretched out. We talked about before the game managing the conditions and I don't think we did that particularly well tonight as far as how the game played out. I thought if we had some more composure and patience with the ball and better decision making, we could have found our way into the attacking third and ways where we could be able to create chances, but also be able to defend higher the field. But we just rushed too many plays tonight that just allowed the game to be way too open. And while it allowed us to create some chances and transition and with space, and found some goals, defensively, it was a tall task for the backline and for Roman [Celentano] to continually have to deal with pressure. In the end, though, I'm disappointed that we can't find three points with how we got back into the game in the second half but walking off the field with a point. It's still important."
On Brandon Vazquez and Brenner
"They were excellent. Again, they got four goals between our two strikers. Brandon continues to show why he should have been an All-Star in the first place and Brenner has continued to make plays, whether it's goals or assists for us over the past couple of months. I think the form of those two is certainly strong right now. And we know we have to continue to find ways to get them in good spots to finish plays off like they had been."
FC Cincinnati Forward Brandon Vazquez
On the result
"Feels like a loss to us. I mean, we had the three points in the bag, and we just let them go. But we take the positives out of this game, I think we put in a good shift on the road. Being down and coming back and getting the lead and knowing that we can fight all the way through 90 minutes and score four goals. I think that's so positive we take out of this game tonight."
Fans can place deposits now for 2023 Season Tickets, and current season ticket holders can renew for 2023 now. Anyone with interest in 2023 Season Tickets can place their deposit HERE, or by calling 513-977-KICK, that's 513-977-5425.
FC Cincinnati's 2022 schedule can be viewed, HERE. Fans can build their custom 3 Match Flex Plan today. Pick any three matches and save on single match ticket pricing with no fees at checkout. Fans can pick the same seats for three games or select different options around TQL Stadium.
Single match tickets to any of FC Cincinnati's remaining home games are also available now, head to fccincinnati.com/tickets or call 513-977-KICK, to learn more.
FC Cincinnati are playing their fourth season of MLS competition in 2022, and their second playing at TQL Stadium. For up-to-the-minute information about FC Cincinnati, visit the team's official website at fccincinnati.com, or follow the team on Twitter, Instagram and Facebook at @FCCincinnati. Additionally, fans are encouraged to download the team's official mobile app on the Apple App Store or Google Play for instant access to mobile tickets, team content and match notifications.
COURTESY FC CINCINNATI COMMUNICATIONS