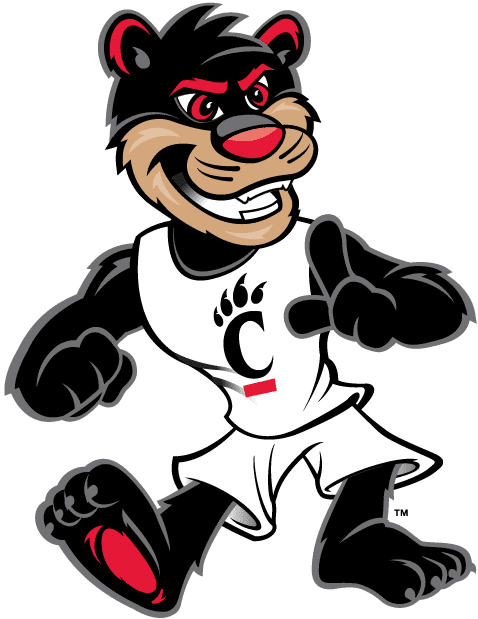 The Bearcats are one of six schools who will bring Altius in-house to help manage NIL operations
CINCINNATI – University of Cincinnati student-athletes signed more than 200 Name, Image and Likeness (NIL) deals with a total value reaching seven figures since UC Athletics launched IMPACT, comprehensive NIL development program, one year ago.
Among the deals signed by student-athletes, included agreements with Range Rover, Beats by Dre, Dr. Pepper and Skyline, which signed the entire offensive line to a promotional agreement, that included a weekly commercial series.

Today, Cincinnati announced IMPACT will go one step further to maximize NIL opportunities for UC student-athletes. The Bearcats are part of a ground-breaking partnership with Altius Sports Partners as one of six athlete departments that will participate and place full-time Altius personnel as part of a new GM program.

UC joins LSU, Northwestern, Oklahoma State, South Carolina and Virginia. Each institution will have a customized approach to connecting athletes with brand partnerships and Altius prioritizes development of athlete NIL while fostering collaboration with institutional partners and university supporters in identifying brand prospects and enhancing existing multimedia rights partnerships.

Heading into the second year of IMPACT, Cincinnati has also partnered with INFLCR to optimize NIL and brand marketing for student-athletes.

"We, as an athletic department, embraced Name, Image and Likeness last year and our student-athletes benefitted significantly from our IMPACT program," UC Director of Athletics John Cunningham said. "We will continue to invest in NIL resources to educate and assist our student-athletes, and maximize their earning potential. Our new partnerships with Altius and INFLCR will set our teams up for success and keep Cincinnati as a leader in the NIL space."

Altius' on-campus GM will spearhead Cincinnati IMPACT's efforts for all 18 sports moving forward in collaboration with Director of NIL John Peterson, who was recently hired to spearhead efforts and opportunities for Cincinnati football.

WHAT'S NEXT
UC will continue to be national leader in providing education and opportunities with additional partnerships, including a financial literacy program and the development of a student-athlete NIL class with UC's Lindner College of Business, Ohio's top-ranked business college.

Cincinnati will also continue its partnership with Brandr, including the first collegiate team-wide deal with HanesBrands, which distributes apparel across the country and will give student-athletes even more opportunities to profit off of NIL, as well as its partnerships with the UC College of Law, which provides free contract reading, and 1-on-1 personal branding and educational sessions through Empower, a Cincinnati-based creative agency.

In the next year, all incoming UC student-athletes will take a three-credit class on personal branding and values. All student-athletes will participate in the Professional Sports Council, which will feature professional athlete presentations on agents, financial literacy, NIL education.

MORE ON JOHN PETERSON
Peterson comes to Cincinnati following more than 30 years as a mentor and coach at Ohio State, Pittsburgh, Youngstown State, Miami (Ohio) and Cincinnati. He has coached more than a dozen NFL draft picks, coached in two national championships and served as a recruiting coordinator.

He will lead NIL programming and serve as football's liaison and coordinator for NIL activities.

"I'm thrilled to join the University of Cincinnati," Peterson said. "College athletics is going through a generational change. UC is building the foundation to support and educate the current and future Bearcats."

MORE ON ALTIUS' GM PROGRAM
The GM program represents the future of centralizing NIL as a standalone vertical within athletics departments. This includes comprehensive education of all stakeholders, as well as a bespoke approach for each athletics department for maximizing each athletes' NIL opportunities based on institutional risk tolerance and applicable rules. Each institution will have a customized approach to connecting athletes with brand partnerships, which could include providing opportunities and resources or making appropriate introductions depending on the nature of involvement. Altius prioritizes development of athlete NIL while fostering collaboration with institutional partners and university supporters in identifying brand prospects and enhancing existing multimedia rights partnership.

As the landscape shifts closer to schools supporting athletes in identifying and facilitating NIL opportunities, there are numerous benefits from having personnel recruited, vetted, hired, trained, and managed by Altius on campus, in collaboration with institutional partners. Altius personnel offer the benefit of understanding the national landscape and reducing liability for school involvement as Altius can leverage its unrivaled experience in licensing, sponsorship, agents, employment, labor, collective bargaining, Title IX, and other impending issues.

Among the GM responsibilities will be supporting overall NIL strategy and daily compliance of on-campus opportunities. The day-to-day duties also entail oversight of comprehensive education and ongoing support for all university stakeholders. Additionally, the newly formed NIL-centered staff will lead identification and implementation of athlete-focused NIL deals along with marketing, branding, and content creation to support those opportunities.
ABOUT CINCINNATI ATHLETICS
The University of Cincinnati Department of Athletics competes at the highest level of intercollegiate athletics with the vision to reach Next Level Success for all 18 varsity teams and more than 500 student-athletes. The Bearcats have a proud athletics history, winning eight national championships and 117 conference titles. The Cincinnati men's basketball team is among the 15 winningest programs all-time, while the football team became the first American Athletic Conference program to compete in the College Football Playoff in 2021. Olympic gold medalist volleyball player Jordan Thompson, NBA Hall of Famer Oscar Robertson and Major League Baseball legend Sandy Koufax are among the several luminaries who have competed as Bearcats.

UC student-athletes collectively posted a 3.369. overall GPA in the spring of 2022 with 77 percent earning spots on the Honor Roll and six Bearcats collecting CoSIDA Academic All-America honors.

Under the leadership of Director of Athletics John Cunningham, and supported by more than 150 full-time staff members, UC Athletics' mission is to connect our community, enhance our University and impact the lives of student-athletes as they prepare to change the world on and off the field.

For more information visit gobearcats.com.
//FOLLOW THE BEARCATS
For all the latest information on Cincinnati Athletics, please visit GoBEARCATS.com. For up-to-the-minute updates, follow Cincinnati Athletics on Twitter, Instagram and Facebook.
COURTESY CINCINNATI SPORTS COMMUNICATIONS