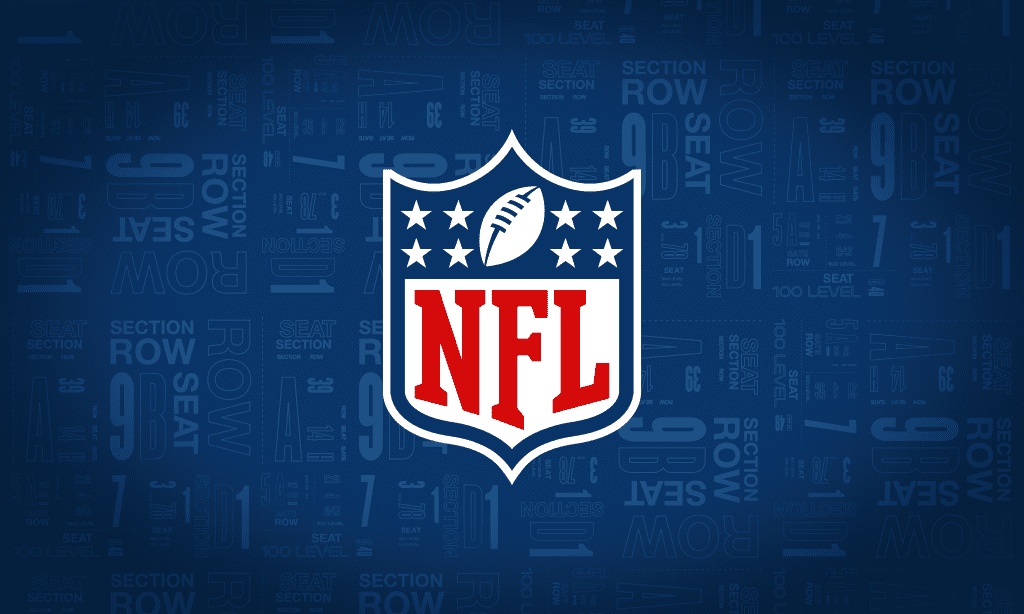 ​NFTs to be distributed at over 100 games including Buffalo Bills and LA Rams Kickoff Matchup
New York, NY – (July 13, 2022) –The National Football League (NFL) in collaboration with Ticketmaster announced today new opportunities for fans to receive complimentary virtual commemorative tickets in the form of non-fungible tokens (NFTs) during the 2022 NFL regular season. During the 2021 NFL season, the League successfully distributed more than 500k complimentary virtual commemorative ticket NFTs to fans as part of the sprouting trend of digital keepsakes. For the upcoming season, the League will offer NFTs to every attendee at more than 100 select games, including at least three home games from all 32 clubs. NFTs will also be issued at every week one game, including the Buffalo Bills and LA Rams Kickoff game on September 8, 2022, at Sofi Stadium.
"Last season the NFL rewarded fans with virtual commemorative ticket NFTs at select regular season games, every playoff game, Pro Bowl, and Super Bowl LVI, as well as at the 2022 NFL Draft. By utilizing emerging technology, we introduced fans to the digital realm of NFTs while building engagement, which positioned the league to explore future NFT ticketing opportunities," said Bobby Gallo, SVP of Club Business Development at the NFL. "As we approach the 2022 NFL season, we look forward to expanding our virtual commemorative ticket offerings for over 100 games. We are excited to continue to explore and learn more about this emerging technology, while also continuing to collaborate and innovate with Ticketmaster."
When fans scan their tickets upon entry to the stadium, they will become eligible to receive a virtual commemorative ticket. Fans are able to manage their NFTs in a dedicated NFL NFT marketplace powered by Ticketmaster where they can also trade or sell their commemorative NFTs.
"NFTs extend the live event experience by giving fans a digital keepsake to remember the game they attended and share the experience with their friends online," said Brendan Lynch, Ticketmaster EVP of Enterprise & Revenue. "Expanding NFT offerings for the 2022 season is yet another example of how Ticketmaster and the NFL continually innovate to take the fan experience to the next level."

For the complete list of games eligible for complimentary virtual commemorative ticket NFTs, click here.
COURTESY NFLmedia.com