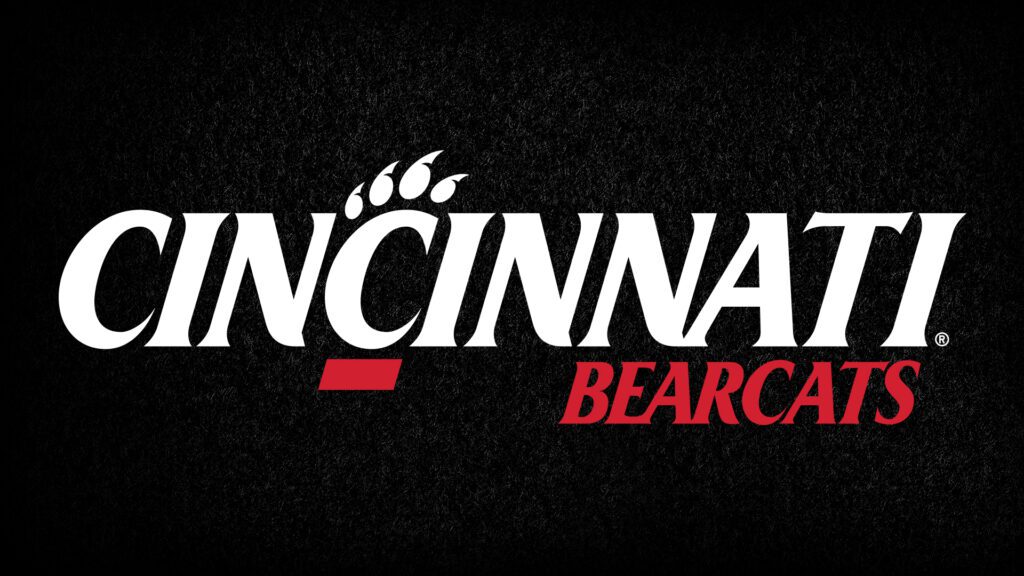 CINCINNATI — The University of Cincinnati athletics department has announced its top team and student-athlete awards following a dynamic 2021-22 season.
Each recipient was voted on by the athletics executive leadership team.
ONE TEAM AWARD
The women's soccer program, as well as the entire Bearcats community, faced unimaginable tragedy with Ally Sidloski's passing on May 22, 2021. The team dedicated its season to the movement #WePlayFor3, with every UC team donning AS3 patches on their uniforms for the year. Childhood friend and collegiate teammate Vanessa DiNardo wore Sidloski's No. 3 jersey for the year, leading the team with nine goals as well. The athletics department's Bearcats STRONG Award now bears Sidloski's name.
UC's Student-Athlete Advisory Committee (SAAC) and Student-Athlete Support Services (SASS) department also sponsored a 3-for-3 tribute walk around the Gettler Stadium track in September.
TEAM OF THE YEAR
There was no shortage of accomplishments for the football program, accomplishing its second-straight undefeated regular season and earning a spot in the College Football Playoff, reaching as high as No. 2 in the polls during the season. Cincinnati produced a school-record nine NFL Draft picks, as well as its highest-ever in Ahmad "Sauce" Gardner, who went fourth overall to the New York Jets. Off the field, UC had four CoSIDA Academic All-Americans and six All-District members, both leading the nation and setting school records.
Finalists: Men's Golf, Women's Cross Country, Women's Tennis
FEMALE ATHLETE OF THE YEAR
Ellie Leather finished her collegiate track career as a Second-Team All-American, claiming 11th place in the 1,500-meter run. It was the second-highest finish in a running event at the NCAA Championship meet by a UC women's track and field athlete. Her time of 4:13.37 was also her second-best in that event. Leather, also a First-Team All-American in the indoor mile, was a five-time American Athletic Conference Champion this year and holds five school records.
Finalists: Maria Mallon (volleyball), Emma Miceli (tennis), Kylie Nause (lacrosse)
MALE ATHLETE OF THE YEAR
Desmond Ridder concluded arguably the most decorated career of any student-athlete in Cincinnati history. The repeat winner of the AAC's Offensive Player of the Year also earned top football scholar-athlete honors from the league while earning First-Team CoSIDA Academic All-America distinction. Ridder, a third-round pick of the Atlanta Falcons and second quarterback selected in the draft, wrapped up his collegiate career with the third-most wins by a quarterback in college football history (44), while finishing undefeated (26-0) at Nippert Stadium. He finished with a school-record 87 career touchdown passes, 10,239 passing yards (No. 2 in UC history) and 2,179 rushing yards, as well as the most total yards (12,418) and total touchdowns (113) in UC and AAC history.
Finalists: Michael Balcerak (swimming and diving), Griffin Merritt (baseball), Sam Jean (golf)
ACADEMIC EXCELLENCE
Most impressively, all 16 UC programs posted a 3.0 or higher team GPA with the Bearcats' student-athletes collectively posting a 3.369 GPA for the spring 2022 semester, marking the ninth consecutive semester of a 3.3 or higher departmental GPA. Cincinnati Athletics had 299 student-athletes (77%) on the honor roll with 217 (56%) earning Dean's List distinction and 54 achieving a 4.0 for the semester. The Bearcats also claimed an AAC-record 10 team academic excellence awards from the league.
COURTESY UC SPORTS COMMUNICATIONS