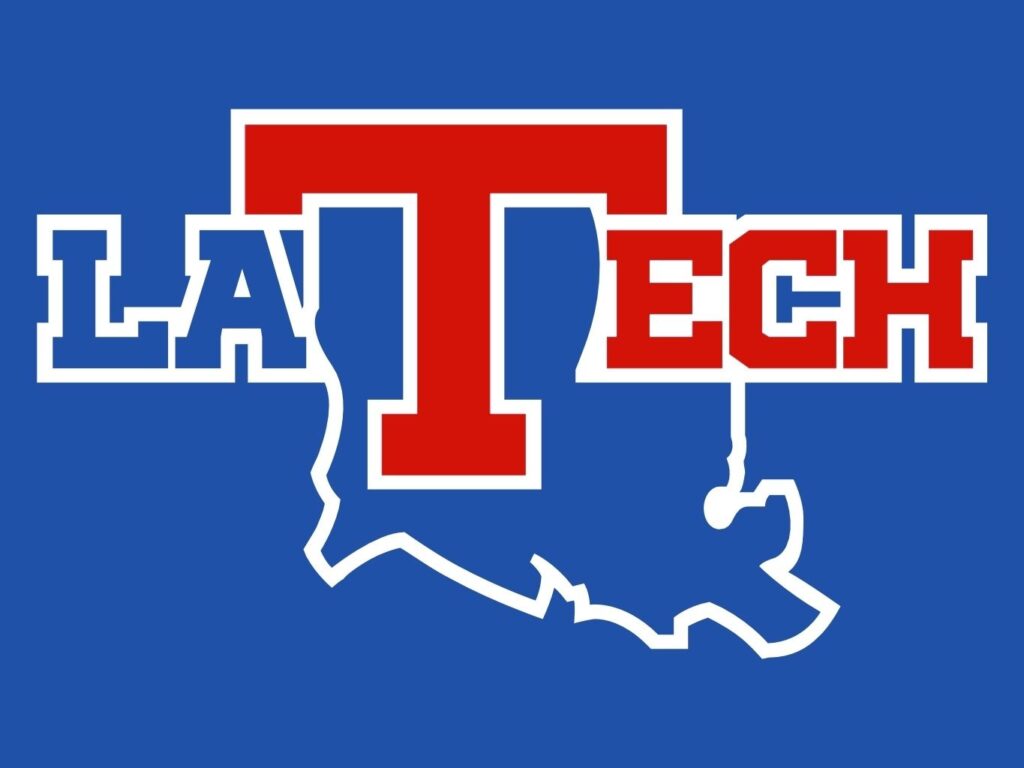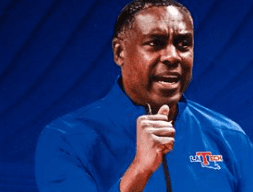 RUSTON –Louisiana Tech President Dr. Les Guice and Vice President/Director of Athletics Dr. Eric A. Wood introduced Talvin Hester as the 19th head men's basketball coach in program history in a press conference Tuesday in the Davison Athletics Complex.

Hester, who has 20 years of coaching experience, is no stranger to Ruston after spending three seasons (2018-21) as an assistant coach with the Bulldogs. Most recently, he spent one season as an assistant coach at Texas Tech where he helped the third-seeded Red Raiders reach the Sweet 16 of the NCAA Tournament.

"We are fired up that Coach Hester is coming back to Ruston to lead our Dunkin' Dogs!," said Wood. "He has been preparing for this opportunity over the last 20 years, learning the X's and O's from some of the best in the game. He also builds authentic relationships that will continue the great culture in the program and push our guys to play at their best and win championships!"

While in Lubbock this past season working under new head coach and Associated Press Big 12 Coach of the Year Mark Adams, Texas Tech put together a 27-win season including victories over Montana State and Notre Dame to help the program make its fifth Sweet 16 appearance in program history.

TTU, which had five All-Big 12 selections, was ranked as high as No. 9 in the country and reached the Big 12 championship final for just the second time in program history.

The Red Raiders had the No. 1 ranked defense in the country (per Kenpom.com) while limiting opponents to only 60.2 points per game, holding teams to 38.2 percent shooting and forcing 15.9 turnovers per contest.

"We are ecstatic to welcome back Coach Hester to the Tech Family," said Guice. "He has a great vision and the ability to motivate students to their highest levels of performance. He made a positive impact during his tenure as Coach Konkol's assistant by creating authentic relationships with our student-athletes and setting a strong example of our Tenets in action."

During his three successful years at LA Tech under Eric Konkol, Hester helped the Bulldogs register three winning seasons of 20-plus victories. The 2020-21 season saw the 'Dogs register a 24-8 overall record while claiming a Conference USA West Division title and a third place finish in the National Invitation Tournament. The team received an at-large berth to play in the NIT for the first time since 2015 and became just the second team in program history to make the Final Four.

LA Tech, which had the highest-rated defense in C-USA ranking top 30 in the country in field goal percentage defense and three-point field goal percentage defense, upset Ole Miss in the first round, defeated league foe Western Kentucky in the quarterfinals and won a 76-74 thriller over No. 1 overall seed Colorado State in the Final Four consolation game.

"I am so excited about this new journey and the opportunity given to me by Dr. Guice and Dr. Wood to lead the men's basketball program here at Louisiana Tech University," said Hester. "I would like to give a special thank you to Mark Adams for believing in me to help him build his program in his first season as head coach at Texas Tech. In saying that, I am ready to get to work and build a team that will make this community proud. Dreams do come true and I am living proof."
In his second season in 2019-20, the Bulldogs registered a 22-8 overall record during the regular slate, but the team did not have a chance at postseason play with the Conference USA and NCAA/NIT Tournaments being canceled due to the public health threat of COVID-19.
The 22 wins ended up being the most victories of any Conference USA team and of any Louisiana Division I team. The Bulldogs also recorded a 13-5 league record, finishing in a tie for second place.
In his first year with the 'Dogs, Hester helped the team to 20 victories. Eight of the 20 victories came against teams who also produced 20-win seasons, the most in program history. One of those came in the season opener at Wichita State as the Bulldogs shocked the Shockers, handing them only their fourth loss in their last 76 games at home.

Hester helped coach All-Conference USA selections DaQuan Bracey (First Team), Kenneth Lofton, Jr. (Third Team and C-USA Freshman of the Year) and Isaiah Crawford (Third Team) as well as Cobe Williams who was a member of the C-USA All-Defensive Team.

Along with stops at Texas Tech and Louisiana Tech, Hester spent the majority of his coaching career in the south, especially in the Lone Star State. He spent time at Oral Roberts, Houston, Texas State, Stephen F. Austin, San Jose State, Prairie View A&M, Texas College, Texas Wesleyan and North Lake College during his career.

Prior to his time at LA Tech, Hester coached at Oral Roberts (2017-18) with head coach Paul Mills where Hester was instrumental in the recruitment of Kevin Obanor who would help lead the team to the 2021 Sweet 16.
Hester also worked for Kelvin Sampson at Houston from 2014-17, helping turnaround the Cougars program which reached the 2020 Final Four. In his first season at UH, the Cougars recorded a nine-win improvement from the previous season, earning 22 victories for the first time in eight years. The Cougars finished second in the American Athletic Conference and earned an NIT appearance, which was their first postseason action since 2013.

In his second season as an UH assistant, the program boasted a 21-win season in 2016-17, a third-place finish in the AAC and another trip to the NIT. While at Houston, Hester coached four All-AAC selections including Rob Gray and Damyean Dotson who became the first duo in the program's history to be selected first team in the same season since 1990.
Hester spent one season as an assistant coach at Texas State (2013-14) and Stephen F. Austin (2012-13). While with the Lumberjacks, the team posted a 27-5 overall record and claimed the Southland Conference regular season title.
His first coaching experience outside the Lone Star State came at San Jose State from 2010-12. In his first year with the Spartans, they earned the program's first postseason bid since 1996 (CBI) and a 17-16, the most wins since the 1980-81 season.
He spent five seasons at Prairie View A&M (2005-10) where he was promoted to associate head coach. He helped the Panthers to winning records in both the 2008-09 and 2009-10 season, the first time the program registered back-to-back winning seasons in decades.
Hester began his coaching career in 2002 at North Lake College in Irving, Texas before he spent one year at his alma mater Texas Wesleyan and one at Texas College. His coaching resume also includes a stop with the Texas Rim Rockers of the United States Basketball League as an assistant coaching intern and the Dallas Mustangs AAU team for one season. He was an assistant coach at Texas College in Tyler, Texas for the 2004-05 season before going to Prairie View A&M.
As a student-athlete, Hester played at Dallas Christian College during the 1996-97 season. He received his bachelor's degree in interdisciplinary studies from Texas Wesleyan in 2003.
Hester is married to the former Jamieka Jackson and they are the parents of a daughter, Rhyan.
COURTESY LOUISIANA TECH ATHLETICS