June 26, 2022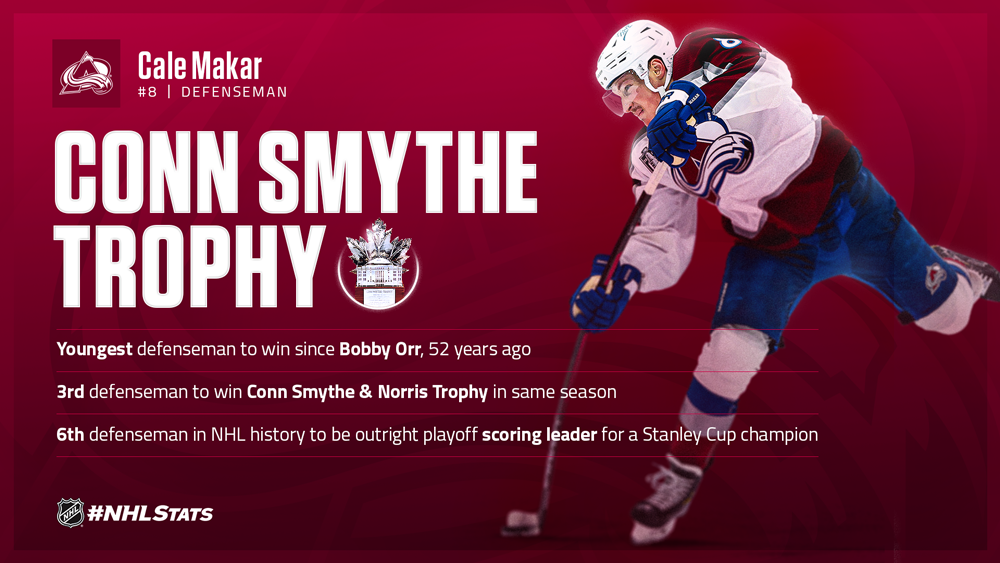 TAMPA (June 27, 2022) – Colorado Avalanche defenseman Cale Makar was named the 2022 Conn Smythe Trophy winner. Awarded to "the most valuable player to his team in the playoffs," Makar was selected the winner in a vote by a panel of the Professional Hockey Writers Association.
Makar led all defensemen with 29 points in 20 games played during the 2022 Stanley Cup Playoffs (8-21—29), which also led the Stanley Cup-champion Avalanche team in points and was good for third overall among all players in Stanley Cup Playoffs point-scoring.
Makar (23 years, 239 days) became the youngest defenseman in 52 years to win the Conn Smythe Trophy and third overall to do so at age 23 or younger, following Bobby Orr with the 1970 Bruins (22 years, 51 days) and Serge Savard with the 1969 Canadiens (23 years, 102 days).
Makar, 23, claimed the Conn Smythe Trophy five days after receiving his first Norris Trophy. He became the third player in NHL history to win both awards in the same season, following Bobby Orr in 1970 (age 22) and 1972 (age 24) along with Nicklas Lidstrom in 2002 (age 32).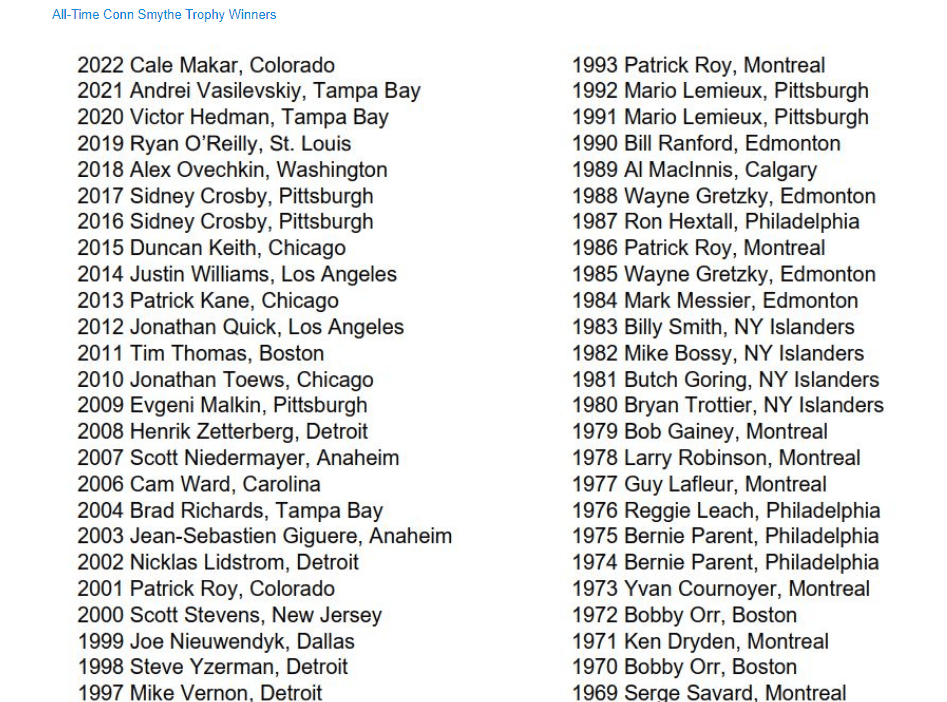 COURTESY NHLmedia.com