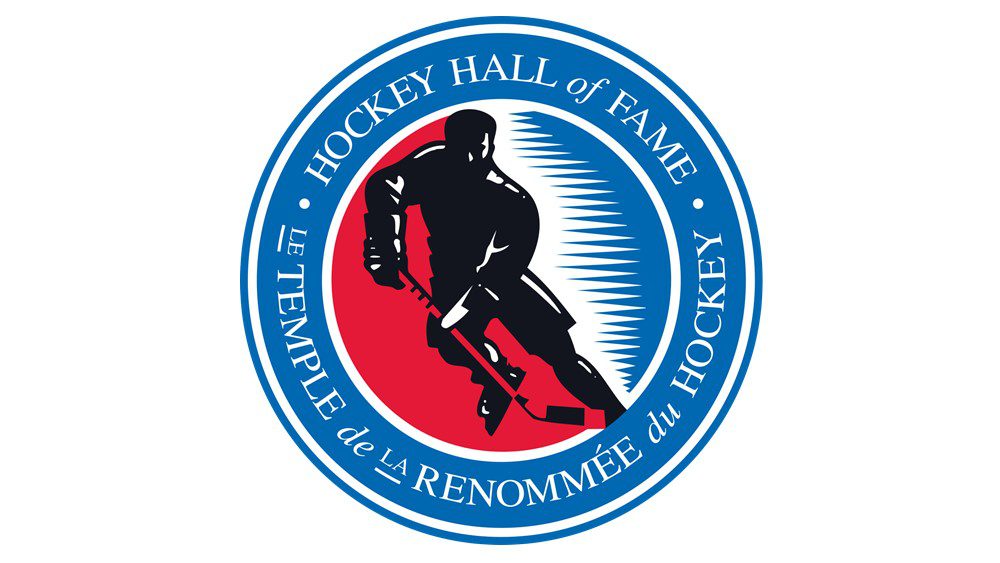 Herb Carnegie (Builder), Daniel Alfredsson (Player), Roberto Luongo (Player), Riikka Sallinen (Player), Daniel Sedin (Player), Henrik Sedin (Player)
TORONTO (June 27, 2022) – Mike Gartner, Chair of the Hockey Hall of Fame Selection Committee, announced today that six individuals have been elected to Hockey Hall of Fame Honoured Membership, in both the Player and Builder Category. The vote took place today at the annual meeting of the Selection Committee in Toronto.
"The Hockey Hall of Fame is proud to welcome these hockey legends as Honoured Members," said Mike Gartner. "Their contributions to the game of hockey are well documented and their election to the Hockey Hall of Fame is richly deserved."
In the Builder Category, one individual was elected.
Herb Carnegie was born on November 8, 1919 in Toronto, where he learned to play hockey and was part of an Ontario Jr. B championship team in 1937. In 1939, he headed north to Timmins to further his career in intermediate and senior hockey, competing on four Allan Cup teams. In 1944, he moved to Quebec where his Quebec Aces in 1952 won the Alexander Cup as Canadian semi-pro champions. After retiring in 1952, Carnegie tirelessly worked to further diversity in the game of hockey until his death in 2012.
In the Player Category, five individuals were elected.
Daniel Alfredsson played five years of professional hockey in Sweden before joining the Ottawa Senators for the 1995-96 NHL season, winning the Calder Memorial Trophy as Rookie of the Year. In his 17 seasons with the Senators, he owns franchise records for goals (426), assists (682) and points (1108). In addition, Daniel represented Sweden numerous times in international competition, including winning a gold medal at the 2006 Olympic Games.
"I can't tell you what this means to me and to the City of Ottawa," said Alfredsson. "The people in Ottawa taught me what it means to give back and to make a difference in the community. For that I am so grateful."
A first-round selection in the 1997 Entry Draft (4th overall) by the New York Islanders, Roberto Luongo went on to play 1044 NHL regular-season games. In 2008, he was named captain of the Vancouver Canucks, the first goalie to hold that honour since Bill Durham with the Canadiens in 1947-48. Roberto also was a member of three Canadian Olympic teams, winning gold in 2010 and 2014.
"This is an unbelievable honour and I am grateful to be inducted," said Luongo. "I grew up playing the sport I love and to be included in such elite company is beyond my expectations."
Riikka Sallinen is first female Finnish player inducted into the Hockey Hall of Fame. In 227 Finnish Elite League games, Riikka scored 240 goals and added 274 assists for 514 points. A three-time European Women's Hockey Championship winner (1989, 1993, 1995), she also helped Finland win a bronze medal (her second) at the 2018 Winter Olympics at age 44, the oldest hockey player ever to win an Olympic Medal.
After three seasons with Modo Hockey of the Swedish League, Daniel Sedin joined the Vancouver Canucks at the beginning of the 2000-01 NHL season. The second overall pick in the 1999 NHL Entry Draft went on to play 17 seasons with the Canucks, leading the team in scoring on five occasions. The Canucks' career leader in goals (393), his number 22 was retired by the Canucks in 2020. Internationally, Daniel's accomplishments include numerous medals, including a gold medal at the 2006 Olympics.
"I'm really proud of this special recognition," said Daniel Sedin. "My brother and I came into the league together and to go in with him is extra special."
Joining his brother as part of this year's class, is Henrik Sedin. The former Vancouver Canucks captain's storied career included winning the Hart Trophy as the NHL's MVP in 2009-10 and the Art Ross Trophy that same season. The franchise all-time record holder in games played (1,330), assists (830) and points (1,070), Henrik had his number 33 retired in 2020. In international play, Henrik was on two Swedish Olympic teams, winning gold in 2006.
"I had a lot of pride playing in Vancouver and am lucky to have had the support of so many great teammates and coaches," said Henrik Sedin. "I would like to thank the fans, and everyone associated with the Canucks organization."
The 2022 Induction Celebration will be held on Monday, November 17 at the Hockey Hall of Fame in Toronto. For more information regarding the 2022 Induction Weekend/Celebration, visit http://www.hhof.com.
The 2022 Hockey Hall of Fame Induction Celebration is scheduled for Monday, November 14 in Toronto (preceded by the traditional slate of "Induction Weekend" events beginning on Friday, November 11, including the annual "Hockey Hall of Fame Game" hosted by the Toronto Maple Leafs).
Stay tuned for further announcements in the upcoming weeks which will be posted via HHOF.com and other HHOF social media platforms.
About the Hockey Hall of Fame
The Hockey Hall of Fame ("HHOF") was established in 1943 to honour and memorialize individuals who have brought special distinction to the game of hockey and those who made outstanding contributions to the development and advancement of hockey anywhere in the world, and to collect, research, preserve, exhibit and promote objects, images and other historical materials connected with the game at all levels. As a not-for-profit corporation and registered charity, HHOF owns and operates a museum and place of entertainment offering state-of-the-art exhibits, theatrical presentations and educational programming from its premises at Brookfield Place, Toronto, Canada.
HERBERT "HERB" HENRY CARNEGIE CM, O.Ont, OMC
Born November 8, 1919 in Toronto, Ontario, Canada
He grew up playing hockey on frozen ponds in the Willowdale area in Toronto
In 1926 he decided he wanted to play for the Toronto Maple Leafs
By 1933 he was playing junior hockey for the Toronto Observers
From 1934 to 1938, he played high school and Junior B hockey while attending vocational school
In 1937, Carnegie was an Ontario Jr B Champion
During the 1939 season he split the year between Toronto Young Rangers and the Toronto Post Office team from the Toronto Hockey League
By moving north with his brother in 1939 it gave him better competition
From 1939 to 1944, he played intermediate and senior hockey in Timmins and area
Competed for the Allan Cup on four different occasions during the time period
In 1944, he moved to Quebec to continue playing hockey
From 1944 to 1953 he played at various leagues within the province
While playing senior hockey in Quebec he was named the league's Most Valuable player on three occasions…1946, 1947 and 1949
In 1949, he turned down an offer to play in the American Hockey League with New Haven to eventually turn pro with New York, instead he choose to stay in Quebec for more money
In 1952, as a member of the Quebec Aces he won the Alexander Cup as Canadian semi-professional champions
Moving back to Ontario in 1953, he played for the Owen Sound Mercurys as they competed for the Allan Cup
After retiring from the game in 1954, he started "Future Aces Hockey School" one of the first hockey schools in Canada
He received the Queen's Silver Jubilee Medal in 1977
In 1987, he established the Herbert H. Carnegie Future Aces Foundation to provide bursaries for students in college and university
Carnegie received the Ontario Medal for Good Citizenship in 1988
Received the Metropolitan Toronto Canada Day Medal in 1990
In 1992, he was awarded the 125th Anniversary of the Confederation of Canada Medal
In 1996, he published his biography, "A Fly in a Pail of Milk: The Herb Carnegie Story"
Carnegie was named to the Order of Ontario in 1996 and the Order of Canada in 2003
In 2001, he was inducted into the Canada's Sports Hall of Fame
He received the Queen's Golden Jubilee Medal in 2002
On May 2, 2005, the North York Centennial Centre was renamed the Herbert H. Carnegie Centennial Centre in his honour
On June 12, 2006, he received an Honorary Doctor of Laws degree from York University and a public school in York Region is named in his honour
He died on March 12, 2012
In 2012, Carnegie was awarded the Queen's Diamond Jubilee Medal
In 2014, he was inducted into the Ontario Sports Hall of Fame
* * * * *
DANIEL ALFREDSSON
Born December 11, 1972 in Gothenburg, Sweden
Played two seasons for the IF Molndal Swedish Division I club team (1990-92)
Played three seasons for Vastra Frolunda HC of Swedish Elitserien (1992-95)
Drafted by Ottawa Senators in the 1994 NHL Entry Draft (6th round, 133rd overall)
Played first professional season with Ottawa Senators in 1995-96
Played seventeen seasons with Ottawa Senators (1995-2013)
Participated in six NHL All-Star Games (1996, 1997, 1998, 2004, 2008, 2012)
Awarded the Calder Memorial Trophy as NHL Rookie of the Year in 1995-96
Named to NHL All-Rookie Team in 1995-96
Named NHL 2nd Team All-Star in 2005-06
Awarded the King Clancy Memorial Trophy for humanitarian contributions in 2011-12
Awarded the Mark Messier Leadership Award for leadership qualities in 2012-13
Captain of the Ottawa Senators for 13 seasons (1999-2013)
Played for Frolunda HC of Swedish Elitserien during NHL lockout in 2004-05
Named to Elitserien All-Star Team in 2004-05
Led Elitserien playoffs in goals (12) & points (18) in 2004-05
Won Swedish Elitserien Championship with Frolunda HC in 2004-05
Scored first shootout goal in NHL history on October 5, 2005
Recorded a career-high 103 points in 2005-06
First European-born & trained captain to lead his team to Stanley Cup Final (2007)
Holds Ottawa Senators career records for goals (426), assists (682) & points (1,108)
Signed as a free agent & played one season with Detroit Red Wings (2013-14)
Retired early in the 2014-15 season on November 27, 2014
Signed one-day contract with Ottawa Senators on December 4, 2014
Spent 18 seasons in the NHL and over 1,200 regular season games
Recorded career NHL regular season totals of 1,246gp, 444g, 713a & 1,157 points
Recorded career NHL playoff totals of 124gp, 51g, 49a, 100 points
Member of Team Sweden at five Olympic Winter Games, winning Gold Medal (2006) & Silver Medal (2014)
Member of Team Sweden at two World Cup of Hockey tournaments
Member of Team Sweden at seven IIHF World Championships, winning two Silver Medals (1995, 2004) & two Bronze Medals (1999, 2001)
Captain of Team Sweden at 2012 IIHF World Championship
Recorded career Winter Olympic Games totals of 26gp, 13g, 14a & 27 points
Recorded career World Cup of Hockey totals of 8gp, 0g, 6a & 6 points
Recorded career IIHF World Championship totals of 58gp, 19g, 27a & 46 points
"Daniel Alfredsson Day" declared in City of Ottawa in 2010
Presented with The Key to the City of Ottawa in 2015
Jersey number '11' retired by the Ottawa Senators in 2016
Officially became a Canadian citizen in 2016
Received an honourary degree from Carleton University in 2016
* * * * *
ROBERTO LUONGO
Born April 4, 1979 in Montreal, Quebec, Canada
Finished up his minor hockey career with Montreal Bourassa College Francais of the Quebec Midget AAA Hockey League, now M18AAA du Quebec
Selected in the first round, second overall in the QMJHL draft by the Val D'Or Foreurs on June 3, 1995
Won Michael Bossy Trophy as the Top Draft Prospect in QMJHL for 1996-97
Traded to Acadie-Bathurst Titan to earn a berth at the 1999 Memorial Cup
QMJHL Champion with Val D'Or in 1998 and Acadie-Bathurst in 1999
Represented Canada at the 1999 IIHF World Junior Championship (Silver)
Named as the Best Goaltender at the 1999 IIHF World Junior Championship and also named to the tournament All Star Team
Selected in the 1st round, fourth overall at the 1997 NHL Entry Draft
1999-2000, assigned to the Lowell Lock Monsters of the American Hockey League, playing 26 games
1999-2000, played 24 games with the New York Islanders
Traded for by the Florida Panthers on June 24, 2000
2000-01, assigned to the Louisville Panthers of the AHL but went on to play 47 games with the Florida Panthers
Named to the NHL Second All Star Team in 2003-04 and 2006-07
Traded from the Florida Panthers to the Vancouver Canucks on June 24, 2006
Named Captain of the Vancouver Canucks on September 30, 2008 becoming the first Captain in the NHL since Bill Durnan with Montreal Canadiens in 1947-48
The "C" was part of his goalie mask artwork on his chin as NHL rules did not allow for goaltenders to be a team Captain anymore
2010-11, led the NHL with most wins (38) to win the Jennings Trophy
Traded by the Vancouver Canucks to the Florida Panthers, returning for a second time, on March 4, 2014
Played in the NHL YoungStars game as part of the 2002 NHL All Star Game weekend
Played in the NHL All Star Game in 2004, 2007, 2009, 2015 and 2016
Won the Goaltending competition at the 2004 and 2007 NHL All Star Game Skills Competition
Represented Canada at the IIHF World Championship in 2001, 2003 (Gold), 2004 (Gold) and 2005 (Silver)
Represented Canada at the World Cup of Hockey in 2004 (Gold medal)
Represented Canada at the Olympic Winter Games in 2006, 2010 (Gold) and 2014 (Gold)
Announced his retirement as a player on June 26, 2019
Played in 1044 NHL regular season games, 489 wins, 392 losses and 2.52 GAA with 0.919 Save %
Played 70 NHL playoff games, 34 wins, 35 losses and 2.49 GAA with 0.918 Save %
Named Special Advisor to the General Manager of the Florida Panthers on November 13, 2019
Served as Hockey Canada's General Manager guiding Canada to a Gold medal at the 2021 World Championship
* * * * *
RIIKKA SALLINEN
Born June 12, 1973 in Jyväskylä, Finland
Started playing minor hockey in a boy's league
In 1988-89, played with Etelä-Vantaan Urheilijat (EVU) in the Naisten SM-liiga or NSML helping the team win the Aurora Borealis Cup
1989-90, played with JYP Naiset/JYP Jyväskylä Naiset otherwise JYP HT in Division 1 women's hockey
1991-92, played with JYP HT scoring 41 goals in ten games
1992-93, played with HC Lyss in the Swiss Leistungsklasse A (LKA) scoring 50 goals and 30 assists in 17 games
1993-94, played with Keravan Shakers of the NSML scoring 73 goals and 56 assists in 21 games – helping the team win the Aurora Borealis Cup
1994-95, went back to play with JYP HT scoring 35 goals in 8 games
1995-96, played with KalPa (Kalevan Pallo Naiset or KalPa Naiset) scoring 10 goals in 10 games
1996-97 through to 2001-02, she played with JYP and its renamed versions primarily until 2002
2002-03, moved to Sweden to play with Limhamn HK in Division 1
From 2003-04 to 2012-13, she did not play due to her wish to raise a family
Returned to play in her early Forties with JYP in 2013-14, 2014-15 and 2015-16
Helped JYP win the Aurora Borealis Cup in 2015-16
2016-17, played with HV71 Dam in the Swedish Women's Hockey League (SDHL) and IF Troja-Ljungby in Division 1 then two final club league seasons with HV71 Dam (SDHL) in 2017-18 and 2018-19
Helped Finland win IIHF Women's World Championship Bronze medal in 1990, 1992, 1994, 1997, 2015 and 2017
Helped Finland win Olympic Winter Games Bronze medal in 1998 and 2018
Returning to play, she helped Finland win the Bronze at the 2018 Winter Olympic Games, at age 44, she was the oldest hockey player, female or male, ever to win an Olympic medal
Helped Finland win the IIHF European Women Championship Gold medal in 1989, 1993 and 1995
Recipient of the Tiia Reima Award as the top scorer in Finnish Women's hockey with 73 goals in 1994
Recipient of the Karoliina Rantamäki Award as the playoff MVP in 2016
Voted as the Top Forward at the IIHF Women's World Championship in 1990 and 1994
Voted to the IIHF Women's World Championship All Star Team in 1992, 1994 and 1997
She is regarded as the first superstar of women's hockey in Finland
Wore sweater #13 throughout her career
Inducted into the Finnish International Ice Hockey Federation (IIHF) Hall of Fame in 2007, the first of two women to be so honoured
Inducted into the International Ice Hockey Federation (IIHF) Hall of Fame in 2010, the first European women's player to be so honoured
Recipient of the President's Trophy a Finnish ice hockey award given by the Finnish Ice Hockey Association to a person who has made an impressive impact on hockey in Finland
* * * * *
DANIEL SEDIN
Born September 26, 1980 in Ornskoldsvik, Sweden.
Twin brother with Henrik Sedin & played youth hockey locally with Jarveds IF
Joined Modo Hockey U20 program & played two seasons, 1996-98
Played three seasons with Modo Hockey of Swedish League, 1997-2000
Led Modo in scoring, 1998-99, to win Regular Season title & Playoff runner-up
Co-recipient (with Henrik) of the Golden Puck Award in Sweden in 1998-99
Led Modo in playoff scoring, 1999-00, to finish as Playoff runner-up
Drafted by Vancouver Canucks in 1st round, 2nd overall, of 1999 NHL Entry Draft
Joined Vancouver Canucks beginning with 2000-01 NHL season
Played 17 seasons with Vancouver Canucks, 2000-18
Played 2004-05 lockout season with Modo Hockey
Led Canucks in goal scoring and overall scoring five times
Named Canucks Team MVP twice
Alternate captain of the Canucks for eight seasons, 2010-18
Named an NHL 2nd Team All-Star in 2009-10
Led NHL in scoring with career-high 104 points to win Art Ross Trophy, 2010-11
Named an NHL 1st Team All-Star in 2010-11
Won Ted Lindsay Award in 2010-11
Runner-up in voting for the Hart Memorial Trophy in 2010-11
Won two Presidents' Trophies with Canucks (2010-111, 2011-12)
Stanley Cup Finalist in 2010-11
Co-recipient (with Henrik) of King Clancy Memorial Trophy in 2017-18
Played in three NHL All-Star Games (2011, 2012, 2016)
Vancouver Canucks career leader with 393 goals & 138 power play goals
Number '22' retired by Vancouver Canucks in 2020
Recorded career NHL regular season totals of 1,306gp, 393g, 648a & 1,041 points
Recorded career NHL playoff totals of 102gp, 25g, 46a & 71 points
Member of Team Sweden at 1997 World Under-17 Hockey Challenge
Led tournament in scoring with 26 points in six games & won silver medal
Member of Team Sweden at two European Junior Championships (1997, 1998)
Won silver medal at 1997 EJC & gold medal at 1998 EJC, leading tournament in scoring with 11 points to be named Top Forward & All-Star
Member of Team Sweden at three World Junior Championships (1998-2000)
Tied for tournament goal scoring lead (6) at 2000 WJC
Member of Team Sweden at five World Championships (1999-2001, 2005, 2013)
Won two bronze medals (1999, 2001) & one gold medal (2013) at WC
Member of Team Sweden at three Winter Olympic Games (2006, 2010, 2014)
Won one gold medal (2006) & one silver medal (2014)
Alternate captain of Team Sweden at 2016 World Cup of Hockey
Recipient of the Viking Award in 2011 as Best Swedish Player in North America
Co-recipient (with Henrik) of the Victoria Scholarship in 2011 as Best Swedish Athlete (Only the third hockey player to receive award since 1979)
Recorded career International totals of 86gp, 32g, 47a & 79 points
* * * * *
HENRIK SEDIN
Born September 26, 1980 in Ornskoldsvik, Sweden.
Twin brother with Daniel Sedin & played youth hockey locally with Jarveds IF
Joined Modo Hockey U20 program & played two seasons, 1996-98
Played three seasons with Modo Hockey of Swedish League, 1997-2000
2nd on Modo in scoring to win 1998-99 Regular Season title & Playoff runner-up
Co-recipient (with Daniel) of the Golden Puck Award in Sweden in 1998-99
Led Modo in assists (38) & points (47), 1999-00, & finished as Playoff runner-up
Drafted by Vancouver Canucks in 1st round, 3rd overall, of 1999 NHL Entry Draft
Joined Vancouver Canucks beginning with 2000-01 NHL season
Played 17 seasons with Vancouver Canucks, 2000-18
Played 2004-05 lockout season with Modo Hockey
Led Canucks in assists 12 times, point scoring 6 times & Canucks MVP twice
Captain of the Vancouver Canucks for eight seasons, 2010-18
Named an NHL 1st Team All-Star in 2009-10 & 2010-11
Led NHL in scoring with career-high 112 points to win Art Ross Trophy, 2009-10
Won Hart Memorial Trophy as NHL MVP in 2009-10
Named The Sporting News Player of the Year in 2009-10
Fifth player in history to lead NHL in assists for three consecutive years (2010-12)
Won two Presidents' Trophies with Canucks (2011, 2012)
Stanley Cup Finalist in 2010-11
Recipient of King Clancy Memorial Trophy in 2015-16 & co-recipient (with Daniel) in 2017-18
Played in three NHL All-Star Games (2008, 2011, 2012)
Canucks single season leader in assists (83) & points (112)
Canucks career leader in games played (1,330), assists (830) & points (1,070)
Number '33' retired by Vancouver Canucks in 2020
Recorded career NHL regular season totals of 1,330gp, 240g, 830a & 1,070 points
Recorded career NHL playoff totals of 105gp, 23g, 55a & 78 points
Silver medal at 1997 World Under-17 Hockey Challenge with Team Sweden
Member of Team Sweden at two European Junior Championships (1997, 1998)
Won silver medal at 1997 EJC & gold medal at 1998 EJC
Member of Team Sweden at three World Junior Championships (1998-2000)
Led 2000 WJC in assists (9) & points (13)
Member of Team Sweden at five World Championships (1999-2001, 2005, 2013)
Won two bronze medals (1999, 2001) & one gold medal (2013) at WC
Named to 2013 WC Tournament All-Star Team
Member of Team Sweden at two Winter Olympic Games (2006, 2010)
Won 2006 Olympic gold medal
Captain of Team Sweden at 2016 World Cup of Hockey
Recipient of the Viking Award in 2010 as Best Swedish Player in North America
Co-recipient (with Henrik) of the Victoria Scholarship in 2011 as Best Swedish Athlete (Only the third hockey player to receive award since 1979)
Recorded career International totals of 71gp, 27g, 42a & 69 points
COURTESY NHLmedia.com