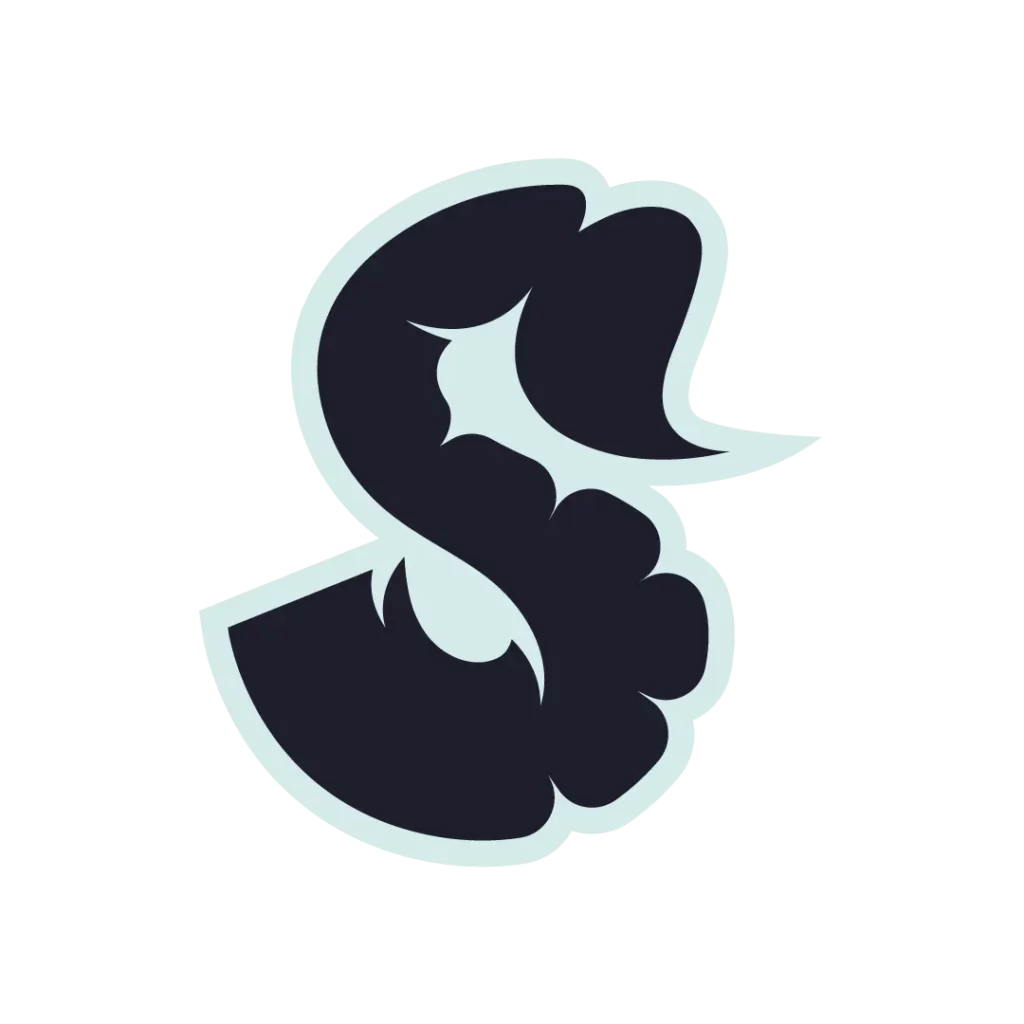 JUNE 10, 2022
Charl Schwartzel leads the individual stroke-play competition by three strokes at the inaugural LIV Golf Invitational London event. His four-man team, Stinger GC, leads the team competition by seven shots.
It's been a productive first two rounds. But there are 18 holes left in the 54-hour event at Centurion Golf Club. Nothing is set in stone.
"We've been around this game a long time," Schwartzel said. "There's a lot of things that can happen."
Schwartzel's 4-under 66 on Friday moved him to 9 under for the tournament. That gives him a 3-stroke lead over Hennie du Plessis, his teammate on the all-South African Stinger team.
The next two closest pursuers are Peter Uihlein, captain of Crushers GC, who matched Schwartzel's 66 to move to 4 under; and Oliver Bekker, a member of the 4 Aces GC, who shot a 67 and is now at 3 under.
On the team leaderboard, Stinger GC has a 7-shot lead over Crushers GC, with the all-England Majesticks another two strokes back.
Uihlein knows it will be difficult to catch Schwartzel in the individual competition and Stinger in the team competition. But with the top three scores counting for each team in the final round, hot rounds by multiple players could produce a huge move.
"There's three scores, so anything can happen," Uihlein said. "… It'll still be
tough to mount a comeback, but it'll be fun.
"We have no idea what will happen tomorrow because it's the first time we're doing it, so it should be cool."
Louis Oosthuizen, the captain of Stinger GC, has yet to contribute one of the counting scores for his team, since Schwartzel and du Plessis have been playing so well.
"I'm the one at the moment who's not really playing great," Oosthuizen said. "But yeah, it's nice to see the boys playing well."
Schwartzel is just hoping to see more of the same from the Stingers. Winning the team competition will mean a $3 million prize split among the four team members. First prize in the individual stroke-play competition is $4 million. So if Schwartzel and Stringer GC both win, his payday would be $4.75 million.
"Solid golf will take care of that," Schwartzel said.

15-YEAR-OLD AMATEUR SHOOTS 1-UNDER 69
Ratchanon "TK" Chantananuwat, the 15-year-old amateur who last month became the youngest player to win an Official World Golf Ranking event, shot a 1-under 69 on Friday. It was the best round among the four players on his Hy Flyers GC team, which includes World Golf Hall of Famer Phil Mickelson, who shot 75.
The Thailand teen opened with birdies in two of his first four holes. He was 3 under for his round until bogeys on two of his last four holes.
"The last four holes didn't go my way," he said.
Even so, he has enjoyed the week and being part of Mickelson's team. He currently is tied for 17th in the 48-man field.
Asked what his takeaway will be this week, Chantananuwat replied, "I need to practice a lot more. I'm still pretty terrible at the game. I could be doing a lot better."
PLAYER QUOTEBOARD
BRANDEN GRACE (on announcement that Bryson DeChambeau will be joining LIV Golf): "I think that's huge. Obviously you have your guys that can really bring some crowds out. And obviously Sergio (Garcia) and Louis (Oosthuizen) and those type of guys, and obviously we were really fortunate that Dustin (Johnson) came out. That really gave the whole thing a big boost. And obviously with Bryson we always knew that he wanted to come out. I just think it was a matter of time. He's one of the top 10 guys that pulls the most crowds and obviously we know what it brings to a golf tournament and
it's going to be fun having him around."
MARTIN KAYMER (on DeChambeau news): "The more the merrier. I think it's great obviously for the tour and for us players that even better players are coming out here. I don't know how the field will look in Portland, but as I said, you know, if you can play against more players who are up there in the World Rankings, and it's also proof that this tour here and this tournament is going into the right direction. You know, they are staying in their frame, they are doing what they promised to do with the game of golf."
TEAM LEADERBOARD
In addition to the individual stroke-play competition, players are also competing as four-man teams during LIV Golf events. The best two scores in Round 1, the best two scores in Round 2, and the best three scores in Round 3 will combine to produce the team score.
The total team prize money is $5 million, with the winning team dividing $3 million, second place dividing $1.5 million and third place dividing $500,000 among its four team members.
Here is the leaderboard and Friday's counting scores in the second round:

1. STINGER GC
Total: -15
RD. 1: -9
RD. 2: -6
RD. 2: Counting Scores: Schwartzel 66, du Plessis 68
2. CRUSHERS GC
Total: -8
RD. 1: -3
RD. 2: -5
RD. 2: Counting Scores: Uihlein 66, Smyth 69
3. MAJESTICKS GC
Total: -6
RD. 1: -2
RD. 2: -4
RD. 2: Counting Scores: Poulter 66, Horsfield 70
4. 4 ACES GC
Total: -4
RD. 1: -1
RD. 2: -3
RD. 2: Counting Scores: Bekker 67, Johnson 70
5. HY FLYERS GC
Total: -2
RD. 1: -3
RD. 2: +1
RD. 2: Chantananuwat 69, Koepka 72
6. SMASH GC
Total: -1
RD. 1: E
RD. 2: -1
RD. 2: Kim 68, Kozuma 70
T-7. TORQUE GC
Total: +1
RD. 1: +1
RD. 2: E
RD. 2: Gooch 70, Otaegui 70
T-7. PUNCH GC
Total: +1
RD. 1: +4
RD. 2: -3
RD. 2: Kinoshita 67, Jones 70
T-9. CLEEKS GC
Total: +2
RD. 1: +3
RD. 2: -1
RD. 2: Larrazabal 69, Kaymer/Ritchie 70
T-9. FIREBALLS GC
Total: +2
RD. 1: +2
RD. 2: E
RD. 2: Garcia 70, Morgan 70
11. IRON HEADS GC
Total: +6
RD. 1: +1
RD. 2: +5
RD. 2: Na 71, Madappa 74
12. NIBLICKS GC
Total: +10
RD. 1: +7
RD. 2: +3
RD. 2: McDowell 71, Wiesberger 72
PERFORMANCE STATS
Average drive distance (drives recorded on hole Nos. 6 and 15) – Travis Smyth, 292.0 yards
Longest drive – Dustin Johnson, 308 yards, 15th hole
Greens in Regulation – Oliver Bekker, Louis Oosthuizen, Ian Poulter, J.C. Ritchie, 15 of 18 greens
Scrambling – Sergio Garcia, 8 of 8
Fewest putts – Peter Uihlein, 25
Eagles made – Oliver Bekker (15), Ratchanon Chantananuwat (15), Dustin Johnson (15)
HOLE STATS
Easiest hole – 538-yard par-5 13th, which played to 33 under (stroke average 4.313), with 36 birdies, 9 pars, and 3 bogeys.
Hardest hole –422-yard par-4 12th, which played to 33 over (stroke average 4.688), with 2 birdies, 22 pars, 15 bogeys, 7 double bogeys and 2 others.
Course stroke average: Rd. 1 (72.229). Rd. 2 (71.645). Par is 70.
PLAYER NOTES
Phil Mickelson followed up his opening 1-under 69 with a 5-over 75. It was the highest score among the four members of Hy Flyers GC, the team he captains.
England's Ian Poulter bounced back from his opening 75 to shoot a 4-under 66, tying for the lowest round of the day. Poulter is the captain of the all-England Majesticks GC.
Poulter made the biggest move up the leaderboard with his 66, moving from T-38 after the first round to T-12. Hideto Tanihara suffered the biggest drop after his 7-over 77, falling from T-11 to T-37.
Of the nine South African players in the field, six have shot at least one round in the 60s – Charl Schwartzel, Hennie du Plessis, Oliver Bekker, Branden Grace, Louis Oosthuizen and Justin Harding.
Of the 11 American players in the field, four have shot at least one round in the 60s – Peter Uihlein, Dustin Johnson, Phil Mickelson and Sihwan Kim.
COURTESY LIV GOLF COMMUNICATIONS