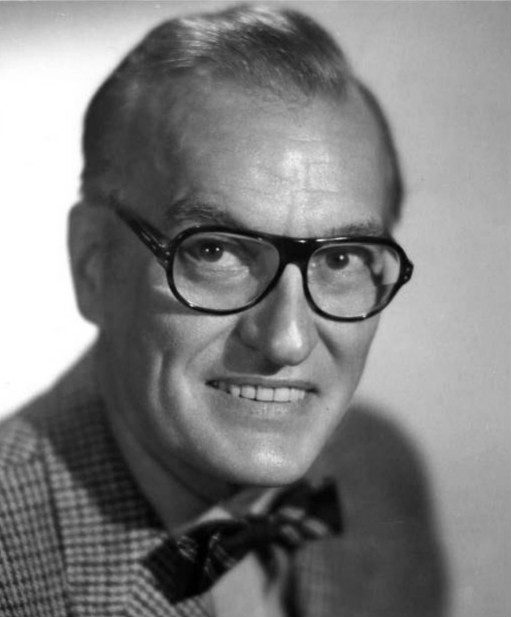 FROM WIKIPEDIA COMMONS
David Cunningham Garroway (July 13, 1913 – July 21, 1982) was an American television personality. He was the founding host and anchor of NBC's Today from 1952 to 1961. His easygoing and relaxing style belied a lifelong battle with depression. Garroway has been honored for his contributions to radio and television with a star for each on the Hollywood Walk of Fame and the St. Louis Walk of Fame, the city where he spent part of his teenaged years and early adulthood.
TODAY'S ALMANAC
Question of the Day
How long does a cow stay in calf? And can a cow support more than one calf? If so, how many?
The gestation period for beef cows is 279 to 290 days and for dairy cows 262 to 300 days. In response to the second part of the question, it is not uncommon for cows to produce twins. We featured a story some years ago about a Hereford that produced quadruplets! So yes, a cow can support (we assume you mean "nurse") more than one calf.
Advice of the Day
To more easily recork a bottle of wine, insert the cork upside down.
Home Hint of the Day
Always pull a glass cutter swiftly and continuously along the line to be cut. Never go over the same cut twice; that dulls the cutting wheel and blunts the taper on the inside of the first cut.
Word of the Day
Florida
The name Florida comes from a Spanish phrase meaning "Feast of Flowers."
Puzzle of the Day
What do you get when you cross a rooster and a duck?
A bird that gets up at the quack of dawn.
Born
Al Jolson (entertainer) – 1886
John Wayne (actor) – 1907
Jay Silverheels (actor who played Tonto" on The Lone Ranger TV series") – 1912
Peggy Lee (actress) – 1920
Sally Ride (astronaut; first American woman in space) – 1951
Julianna Rose Mauriello (actress) – 1991
Died
Victor Herbert (composer) – 1924
Sydney Pollack (actor & director) – 2008
Earle H. Hagen (composer; whistled the tune for The Andy Griffith Show) – 2008
Art Linkletter (radio and television personality) – 2010
Events
Smallpox epidemic in Boston, Massachusetts– 1721
First public elevator at Eiffel Tower opened– 1889
The Dow Jones Industrial Average was published for the first time– 1896
Archaeological Institute of America incorporated– 1906
Boat of Pharaoh Cheops discovered near Great Pyramid of Giza in Egypt– 1954
The host of NBC's Today Show, Dave Garroway, announced his plans to retire from the show– 1961
Canada and the U.S. signed the Pacific Albacore Tuna Treaty– 1981
Millions of frogs forced closure of Egnatia Highway in Greece– 2010
For a few days beginning around this time, Galveston, Texas, shores had abnormally blue water due to a change in ocean current– 2018
Weather
A tornado hit Oakwood, Ortonville, and Thomas, Michigan– 1896
Long tornado—damage trail said to extend 293 miles—struck Mattoon and Charleston, Illinois, approximately $2 million in damages– 1917
Tornado left 155-mile trail in central Illinois– 1917
COURTESY www.almanac.com