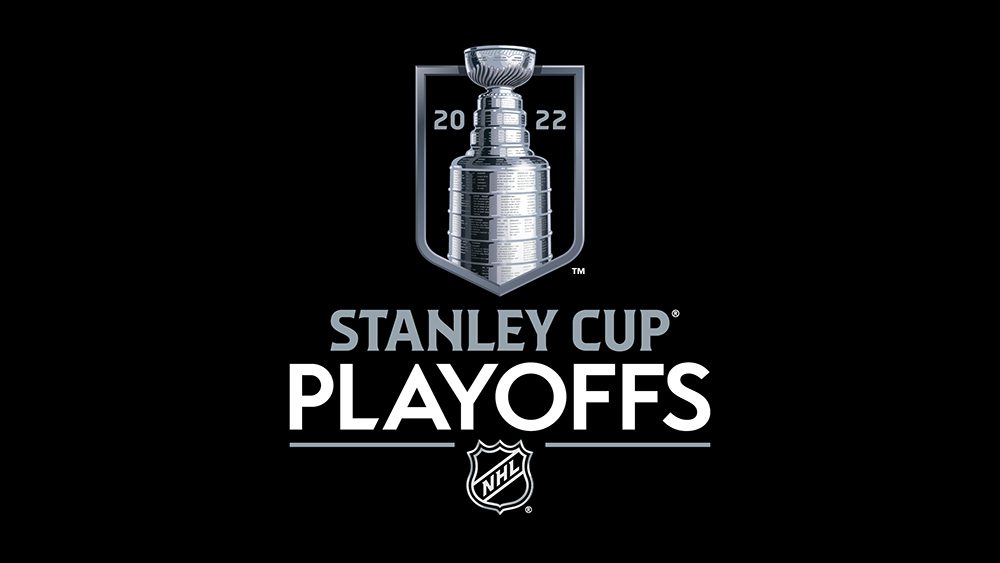 NEW YORK – The National Hockey League today announced the dates, starting times and national television coverage for the 2022 Stanley Cup Playoffs First Round, which begins Monday, May 2. All times listed are ET and subject to change.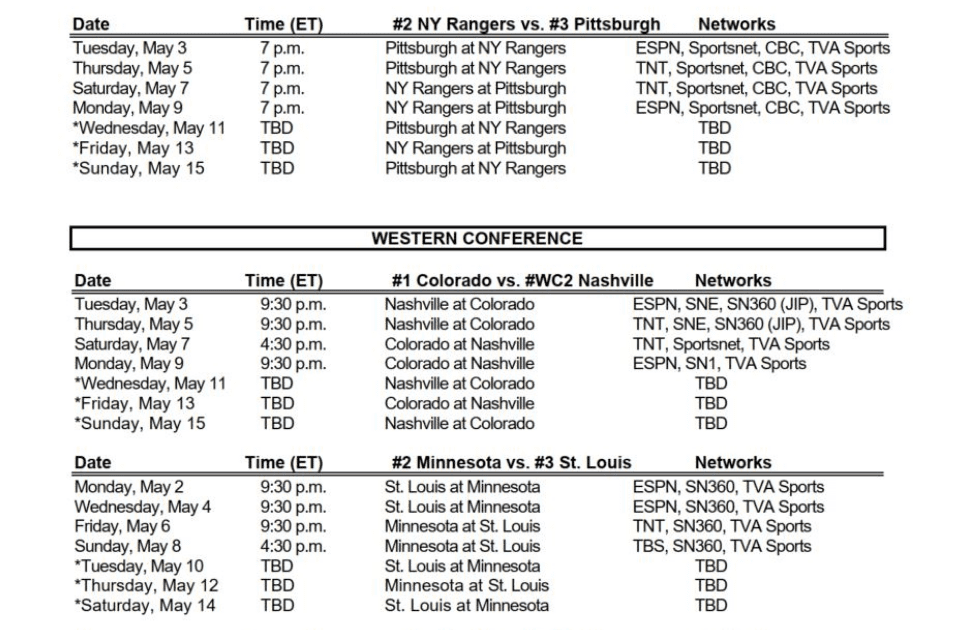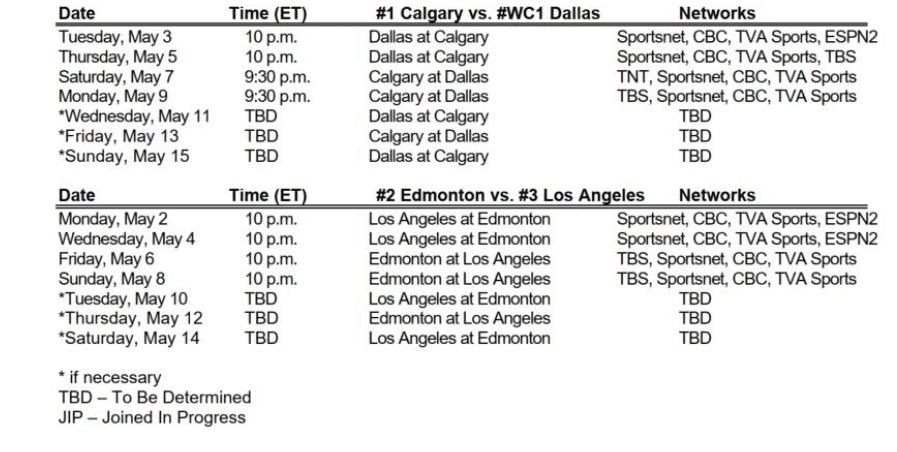 Starting times and national broadcast information for games listed TBD will be announced when available.
Fans worldwide can share their predictions for the 2022 Stanley Cup Playoffs and face off against friends, family, colleagues, hockey experts and fellow hockey fans in the 2022 Stanley Cup Playoffs Bracket Challenge™. The eligible fan that finishes atop the leaderboard will win the chance to attend a 2022-23 NHL® event. Visit NHL.com/Bracket to register.
COURTESY NHLmedia.com