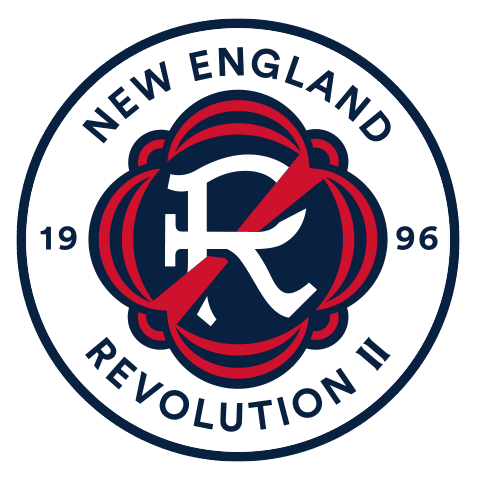 2022 RECORD: 3-0-2 (3rd place, 12 pts.)
• New England Revolution II (3-0-2, 12 pts.)
defeated Inter Miami CF II (3-2-1, 10 pts.), 1-0,
at Gillette Stadium on May 1. Goalkeeper Jacob Jackson made one save to lead New England to its second consecutive clean sheet.

Revolution II Head Coach Clint Peay made two
changes to his lineup with Michel and Justin Rennicks starting in place of
Meny Silva and Jack Panayotou. After dominating play in the offensive end,
New England took a 1-0 lead on an own goal in the 36th minute when a cross
from Jose Italo deflected off Inter Miami CF II's Noah Allen and into the net.
Revolution II newcomer, Marcos Dias, entered the game as a sub
in the 62nd minute to make his debut with New England's developmental team. The Brazilian forward earned a penalty kick opportunity within one minute of being on the field, and in his 28
minutes of playing time, Dias recorded a team-high four shots.
Revolution II outshot Inter Miami CF II 27-8, logging seven shots
on target. New England continued their strong defensive play,
blocking 10 shots to secure another clean sheet on the season.
New England Revolution II (2-0-2, 9 pts.) notched a draw with Orlando City B (1-2-0, 3 pts.) at Exploria Stadium, falling in the shootout
4-3 on April 24. Goalkeeper Jacob Jackson earned the first clean
sheet of his career in his fourth start, stopping the lone shot he faced.
Revolution II Head Coach Clint Peay made three changes to his
lineup with Pierre Cayet, Jack Panayotou, and Meny Silva in
for Colby Quiñones, Esmir Bajraktarevic, and Damian Rivera
Revolution II outshot Orlando City B 20-3 and led 7-2 on shots in the first
half, with Jake Rozhansky creating multiple dangerous chances. Panayotou and Ryan Lima continued their strong play in the midfield and
each had opportunities to break the deadlock just before halftime. New
England finished the match with six shots on target to Orlando's one.

Noel Buck, Ben Reveno, and Hikaru Fujiwara all scored in the shootout,
but New England would fall in the end, 4-3. New England's one point on
the night extends the team's point streak to four games to begin the season.
COURTESY NEW ENGLAND REVOLUTION COMMUNICATIONS